The simple magnitism test for watches.
Has your automatic watch stopped? Has the movement speed started to vary slightly or is it acting strangely? It could be magnetized. You can use our simple test to find out.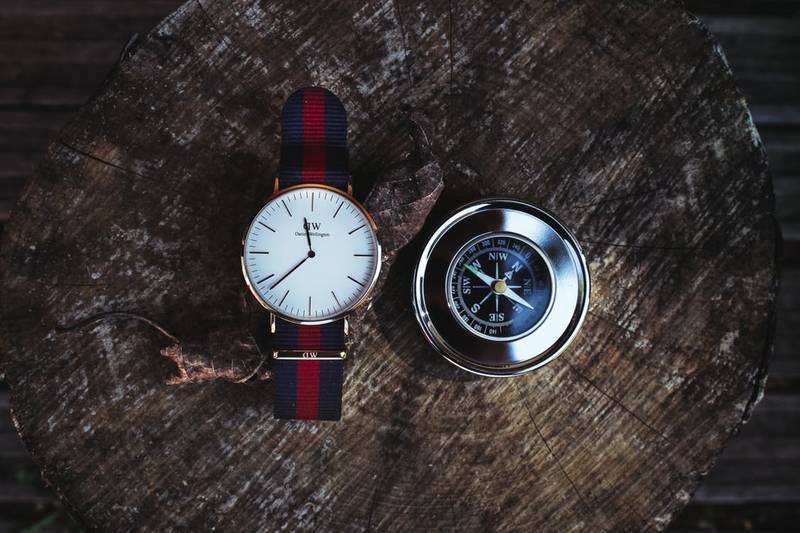 Try this simple test at home:
Place your watch near a traditional compass.
If the needle moves, this can suggest your watch is magnetised.
The inside mechanics of your watch is full of tiny metal components which can be affected easily by magnetic fields. In some cases, the coils can stick together, which speeds up the watch. The most common effect of a magnetic field on a wrist or pocket watch is to cause the watch to run fast.
A quartz watch may only be affected temporarily by magnetic fields and will work again once out of range. However, a mechanical watch may stop working altogether. To avoid this, keep it at 5cm away from magnetic devices.
What causes watch magnetism?
Airport security scanners
Tablets and electronic devices
Fitness trackers and wearables
Bracelet with magnetic clasps
Fridges, microwaves
If you suspect your watch has become magnetised open a repair ticket for a fast, free online assessment.
Quick, affordable watch repairs from the comfort of your home, office, or on-the-go.
The UK's #1 watch repair website at your fingers.
Open a watch repair request, define your repair - upload photo's to our UK service center. Our expert team will examine your repair request. If your repair is accepted, we notify you the same day with FREE shipping instructions. Still not convinced? Read on.
Did we convince you? We knew you'd see sense.