Citizen watch repair
from £39, inc. shipping, insurance and VAT.
Join thousands of satisfied customers with the Repairs by Post, fast, easy and convenient Citizen watch repair service. From a simple battery replacement to a new genuine strap or full-service. Your Citizen timepiece is in good hands with more than 1.5K reviews online, free postage, insurance and a 12-month guarantee.
*Prices inc. VAT and postage both ways. No hidden fees. Open a repair ticket for a free no-obligation watch assessment, or talk to a watch repair expert 0800 121 6030 ( 9am-5pm GMT Mon-Fri. ). No credit card required.
Example: Citizen Titanium (AW1640-83L) Quartz service: £59 inc VAT, two-way shipping and 12 month guarantee.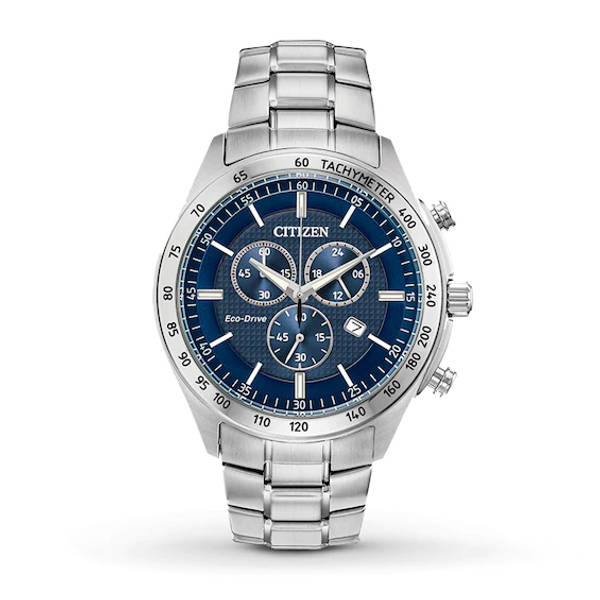 Free, Insured postage
Use our free postage pack for a safe and fast delivery..
12/24 months Guarantee
Enjoy peace of mind with our guarantee on all repairs
Fast turn-around
Our efficient service is faster than your nearest high-street watch shop.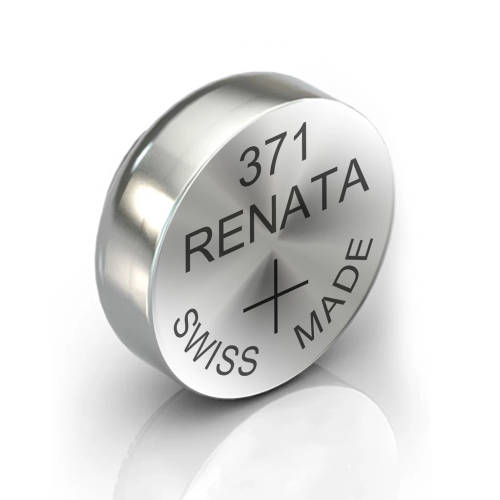 Citizen watch battery replacement
Citizen battery died?
Let Repairs by post handle the fuss with our easy to use Citizen battery replacement postal service. The Citizen technicians replace batteries for all Citizen models of ladies and mens wrist-watch.
If you are looking for the nearest local watch battery replacement shop, why not try out easy to use nationwide battery replacement service}.
We use only the best Swiss-made batteries. These are the recommended choice of most Swiss brands.
Your watch is specially resealed to ensure its water-tight gasket meets manufactures ratings and is water resistant again.
During the battery replacement process the Citizen technician will complete a full inspection of your watch.
Our free inspection ensures your Citizen watch remains in optimum mechanical and anaesthetic condition, providing peace of mind and extended lifespan for years to come.
It's easy to get started with our online Citizen battery replacement service. Click the button below and receive your free postal instructions and label.
Citizen watch repair near me?
Take a walk to your nearest post-office and go direct to the UK's leading Citizen online watch repair centre.
We've made it safe, fast and FREE to send your Watch to Repairs by post. Just wrap, pack and attach our free Royal Mail postage-paid shipping label. Repairs by post will have your Citizen watch repair off to a flying start in no-time, and with the peace of mind you're are dealing with Britains leading Citizen watch repair near me, provider.
It's easy to get started — fill out our watch repair request, and we'll give your watch repair a quick assessment and send you an email with the next steps.
Is my watch insured whilst in transit? (2 min read)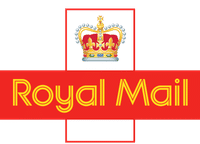 Has your Citizen watch stopped working, ticking or in need of a service?
If your Citizen has stopped working or ticking, in need of a service, refurbishment or restoration our expert team can help. We recommended that your Citizen wristwatch is maintained and looked after professionally to ensure it works for years to come. Repairs by Post offer a fast, professional Citizen watch repair service by post, from your home, office or on the go. Here are some of the services the Citizen service centre provides.
Britains #1 Citizen service centre online for Citizen repairs and servicing. Can't see the service you need?
*No credit card required. Open a repair ticket for a free no-obligation watch assessment, or talk to a watch repair expert 0800 121 6030 ( 9am-5pm GMT Mon-Fri. )
Quick, affordable watch repairs from the comfort of your home, office, or on-the-go.
Watch Repair Online | FAQ
Open a watch repair request online, tell us about your repair - upload photo's to our UK service centre. Our expert team will examine your online repair request. If your repair is accepted, we notify you the same day with FREE shipping instructions. Still not convinced? Read on.
Did we convince you? We knew you'd see sense.
We're the UK's most-trusted online watch repair service.
We've been providing convenient, affordable watch repair that doesn't compromise on service and quality since 2014, offering a professional repair service with qualified technicians overseeing every repair. In addition, we repair hundreds of brands, which include prestigious names like Rolex, Omega and Cartier. With more than one and a half thousand reviews, we are the UK's most trusted watch repair retailer on the web.
Denise Hill
It's was a fantastic experience. They were very helpful in providing me responses to my questions. Jonathan was my contact and he always kept in touch if l had any queries. My watch was in need of some tender loving care and was 20 years old. When l receive it back , it looked and felt brand new. I could not believe, they did amazing job, thank you.
David Graham
Excellent service and time turn around. I especially appreciated the regular email updates. I'd highly recommend and use again. Thanks for restoring my watch Repairs By Post.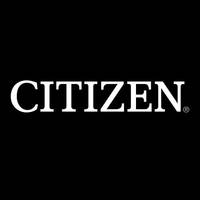 About the Citizen watch brand
Citizen still to this day creates much more than wrist watches. Timepieces only represent less than 40% of the company's business. Today Citizen creates quality pieces and technologies developing watches, clocks, jewellery, eyeglass frames and health care products.
Citizen is expanding, and this year the watch brand won the "Watch Brand of the Year" award at the prestigious Retail Jeweller UK Jewellery Awards 2016.
With years of history behind the brand investing in a Citizen, timepiece means that you are guaranteed to have years of enjoyment out of your new wrist-watch.
What is the warranty on a Citizen watch?
When you buy your Citizen watch, it's covered by a manufactures warranty.
Citizen grants a 1 year warranty on each watch with completed warranty certificate from the date of purchase.
If your Citizen warranty has expired, Repairs by post can provide an estimate for both watch repairs and servicing. Don't worry, it does not need to break the bank, and you can start for free.
*No credit card required. Open a repair ticket for a free no-obligation watch assessment, or talk to a watch repair expert 0800 121 6030 ( 9am-5pm GMT Mon-Fri. )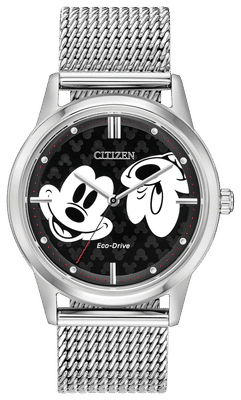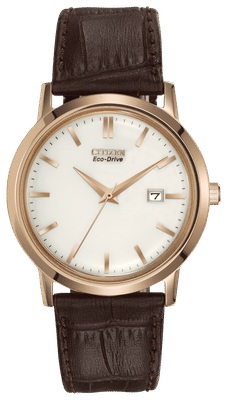 What is the Citizen watch service interval?
Keep your Citizen watch in working order periodic servicing according to brand guidelines. These are the recommended service intervals from Citizen:
12-months water-resistance test.
If your Citizen requires a service or water test, Repairs by post can help.
*No credit card required. Open a repair ticket for a free no-obligation watch assessment, or talk to a watch repair expert 0800 121 6030 ( 9am-5pm GMT Mon-Fri. )
CITIZEN WATCHES ECO DRIVE
Citizen watches was founded in 1930, and ever since the brand has "promoted a multi-cultural mindset that fosters excellence and creativity". This brand says it in their name when they mean they create watches that convey craftsmanship for watch enthusiasts globally.
Citizen's artisan's approach to watching making pushes forward the limits of technology and creates a new experience toward exploring new possibilities. One innovative breakthrough which has boosted these brands popularity is their development with light-driven watch technology.
Citizen are pioneering in this sector and are well ahead of some of their competitors. Citizen looked into ECO power from 1976, they continued to and launched the highly acclaimed ECO-Drive in 1995.
Citizen watches can use electrical power converted from virtually any light source. ECO-watch design is now, and Citizen helped shape the demand for this technology.
The ECO-Drive system eliminated the need to ever replace batteries in that watch, which makes it an excellent timepiece for those who live or work in areas where it may be difficult to source watch batteries instantaneously.
At the start of the millennium, Citizen continued to evolve and race ahead of its competitors with the launch of Stiletto. This was the World's thinnest light-powered watch. This watch was revolutionary in its time for combining eco-drive technology with a refined, sleek and sophisticated case.
CITIZEN SATELLITE WAVE - WORLD TIME GPS
Citizen Satellite Wave is one of the brands latest innovations. Citizen is one brand that breaks boundaries in watch technology. This new addition does not let Citizen followers down as the newly designed, Satellite GPS timekeeping with worldwide reception is both innovative in design and visually appealing.
The model comes in a two-tone rose gold-tone stainless steel. Citizen is known for creating elegant timepieces, and this is one. The design has a sleek slate-tone dial with rose-gold-tone accents and anti-reflective sapphire crystal.
This watch features world time in 27 cities (40 time zones), a perpetual calendar, a daylight savings time indicator, a power reserve and light level power indicators, day and date.
Functions:
Satellite GPS Timekeeping Technology with Worldwide Reception, Time Adjustment Available in 27 Cities (40 Time Zones), Perpetual Calendar, 3 Hand, Power Reserve Indicator, Day-Date
Case Material:
Two Tone Rose Gold Stainless steel
Water Resistance:
Can be worn Swimming, Showering & Snorkelling
Citizen maintenance and care tips
Temperature
Try to avoid exposing your watch to extreme changes in temperature. Both extreme hot and cold temperatures can damage the functionality of your watch. Your Citizen timepiece may need to be sent away for a watch service if damaged. This may occur you if expose your watch to temperatures above 60 degrees.
Watch shocks and vibrations
Please don't wear your watch during events where it could receive bumps or knocks. Knocks affect the inner workings of the mechanism and bracelet. Remove your Citizen watch and keep it in a safe place before undertaking any sporting activities or heavy physical work.
Avoid water and dust damage
If you want your watch to stand the test of time, we recommend that you always ensure that the crown which is used to change the hands/date, is properly pushed in and screwed at all times.
If water or dust manages to infiltrate the inside of your watch it may lead to internal damage.
Citizen battery replacement
Batteries in your Citizen watch can have a life of up to three years. It's vital that when your battery fails, you contact the experts at Repairs by Post for Citizen watch battery replacement. If you leave a dead battery in your timepiece, then it could harm the watch movement if left unattended.
Citizen watch servicing intervals
To optimise the performance of your Citizen timepiece, periodic upkeep and servicing are required. Repairs by Post your watch is serviced every 3-5 years, though this depends on the wear and tear it undergoes. Citizen watch repair is convenient with our online service center.
*No credit card required. Open a repair ticket for a free no-obligation watch assessment, or talk to a watch repair expert 0800 121 6030 ( 9am-5pm GMT Mon-Fri. )
History of Citizen watches
1918
Shokosha Watch Research Institute, the parent of Citizen Watch Co., is founded.
1924
Citizen's first pocket watch manufactured.
1930
They found citizen Watch Co. Ltd.
1931
Citizen's first wrist-watch completed.
1952
Citizen Japan's first wrist-watch with calendar marketed.
1956
Citizen-created, Japan's first shock-resistant watch, "Parashock."
1958
Citizen exported watches to the People's Republic of China.
Citizen-created Japan's first wrist-watch with an alarm, "Citizen Alarm."
1959
Citizen-created, Japan's first water-resistant watch, "Parawater."
1962
Citizen developed the World's thinnest 3-hands watch developed.
1966
Citizen-created Japan's first electronic wrist-watch "X-8" marketed.
1976
Citizen created the World's first analogue quartz watch using sunlight as the power source, "Citizen Quartz Crystron Solar Cell."
1981
Citizen develops the World's most pressure resistant watch, "Professional Diver 1,300m."
1993
Citizen release the World's first multi-zone "Radio-Controlled Watch" marketed.
1996
Light-energy powered "Eco-Drive" watch obtained: "Eco Mark."
2002
Citizen release the World's thinnest Eco-Drive watch: "Stiletto."
2003
Citizen creates the World's first full metal case Radio Controlled watch with a built-in antenna.
2010
Basel Fair concept watch "ECO-Drive DOME" released.
2011
"ECO-Drive SATELLITE WAVE" released.
2014
"ECO-Drive ALTICHRON CIRRUS"
2016
"Watch Brand of the Year" award at the prestigious Retail Jeweller UK Jewellery Awards 2016.
Quick, affordable watch repairs from the comfort of your home, office, or on-the-go.