Ebel watch repair and battery reseal
from £109. Inc postage pack, insurance and VAT.
Join thousands of satisfied customers with our fast, easy and convenient Ebel watch repair service. From a simple battery replacement to a new genuine strap replacement or service. Your Ebel timepiece is in good hands, with more than 1.5K reviews online, free postage, insurance and a 24-month guarantee.
*Prices inc. VAT and postage both ways. No hidden fees. Open a repair ticket for a free no-obligation watch assessment, or talk to a watch repair expert 0800 121 6030 ( 9am-5pm GMT Mon-Fri. ). No credit card required.
Example: Ebel Wave sports classic (1216388A) Quartz service: £449 inc VAT, two-way shipping and 24 month guarantee.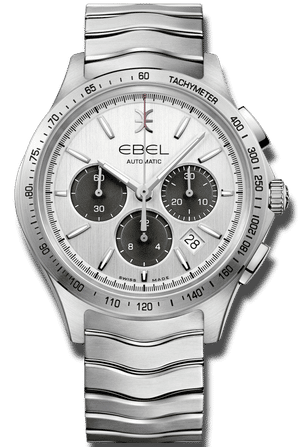 Free, Insured postage
Use our free postage pack for a safe and fast delivery..
12/24 months Guarantee
Enjoy peace of mind with our guarantee on all repairs
Fast turn-around
Our efficient service is faster than your nearest high-street watch shop.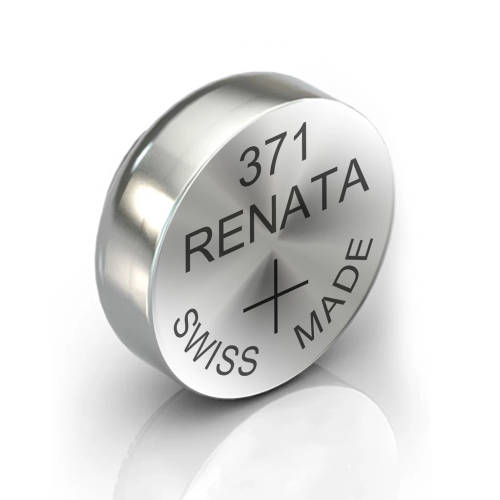 Ebel watch battery replacement
Ebel battery died?
Let Repairs by post handle the fuss with our easy to use Ebel battery replacement postal service. The Ebel technicians replace batteries for all Ebel models of ladies and mens wrist-watch.
If you are looking for the nearest local watch battery replacement shop, why not try out easy to use nationwide battery replacement service}.
We use only the best Swiss-made batteries. These are the recommended choice of most Swiss brands.
Your watch is specially resealed to ensure its water-tight gasket meets manufactures ratings and is water resistant again.
During the battery replacement process the Ebel technician will complete a full inspection of your watch.
Our free inspection ensures your Ebel watch remains in optimum mechanical and anaesthetic condition, providing peace of mind and extended lifespan for years to come.
It's easy to get started with our online Ebel battery replacement service. Click the button below and receive your free postal instructions and label.
Ebel watch repair near me?
Take a walk to your nearest post-office and go direct to the UK's leading Ebel online watch repair centre.
We've made it safe, fast and FREE to send your Watch to Repairs by post. Just wrap, pack and attach our free Royal Mail postage-paid shipping label. Repairs by post will have your Ebel watch repair off to a flying start in no-time, and with the peace of mind you're are dealing with Britains leading Ebel watch repair near me, provider.
It's easy to get started — fill out our watch repair request, and we'll give your watch repair a quick assessment and send you an email with the next steps.
Is my watch insured whilst in transit? (2 min read)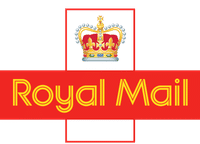 Has your Ebel watch stopped working, ticking or in need of a service?
If your Ebel has stopped working or ticking, in need of a service, refurbishment or restoration our expert team can help. We recommended that your Ebel wristwatch is maintained and looked after professionally to ensure it works for years to come. Repairs by Post offer a fast, professional Ebel watch repair service by post, from your home, office or on the go. Here are some of the services the Ebel service centre provides.
Britains #1 Ebel service centre online for Ebel repairs and servicing. Can't see the service you need?
*No credit card required. Open a repair ticket for a free no-obligation watch assessment, or talk to a watch repair expert 0800 121 6030 ( 9am-5pm GMT Mon-Fri. )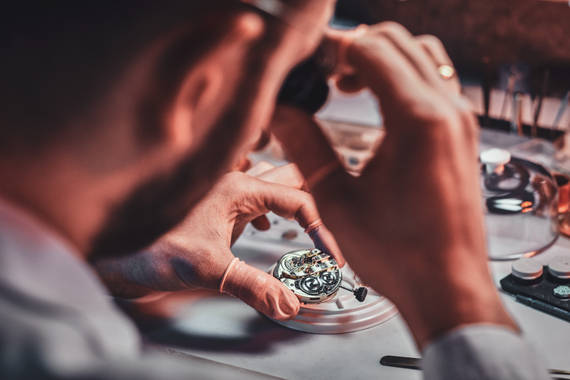 What happens during a Ebel full service?
Ebel expert watchmakers service Ebel quartz and mechanical watches to manufactures standards.
The strap or bracelet of your watch is detached from its case.
The case then opened, and the movement separated. The case is then entirely disassembled.
If we are carrying out a certified manufacture service for luxury brands such as Rolex and Omega the case and bracelet will be re-finished and polished to remove scratches and blemishes. This is carried out by a professional expert polisher.
The inner components are first ultrasonically cleaned then lubricated to minimise friction and wear.
The balance wheel is expertly tested to ensure it's perfectly precise.
The strap undergoes specialist watch cleaning and examination for wear and tear.
Any damaged parts are either refurbished or replaced with genuine or aftermarket equivalent components.
The mechanism is then assembled and reattached to your watch's strap with every seal replaced.
Your timepiece is then finally tested one last time to ensure it's keeping time accurately and to ensure it's still watertight.
All work is convered by a minimum 12 month or 24 month guarantee. Written details available upon request.
Ebel service and repair costs?
We are unbeaten on price and service for Ebel servicing and repairs in the UK. As part of our competitive price promise, we will match or beat any written quotation for a like-for-like door-to-door freepost service. Submit an inquiry below to get started.
Quick, affordable watch repairs from the comfort of your home, office, or on-the-go.
Watch Repair Online | FAQ
Open a watch repair request online, tell us about your repair - upload photo's to our UK service centre. Our expert team will examine your online repair request. If your repair is accepted, we notify you the same day with FREE shipping instructions. Still not convinced? Read on.
Did we convince you? We knew you'd see sense.
We're the UK's most-trusted online watch repair service.
We've been providing convenient, affordable watch repair that doesn't compromise on service and quality since 2014, offering a professional repair service with qualified technicians overseeing every repair. In addition, we repair hundreds of brands, which include prestigious names like Rolex, Omega and Cartier. With more than one and a half thousand reviews, we are the UK's most trusted watch repair retailer on the web.
Martin Norton
Very good service from initial enquiry through to cost estimate/invoice and return of Ebel watch repair. Cost was very reasonable and my watch was returned with a complimentary polish. I would definitely use Repairs by Post again.
Patricia Clark
A totally professional and efficient company! It was a delight and my Ebel wristwatch is now running smoothly once more. I will certainly use this company again in the future, and am very pleased to have 'found' them.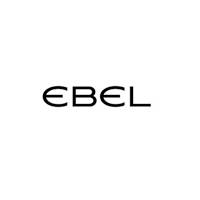 About the Ebel watch brand
Ebel has carved a name for themselves in the horology world through their precision and design. So much so, that they've adopted the suitable slogan of "Architects of Time". Their ultra-precise watches need periodic maintenance to ensure they are working their best.
What is the warranty on a Ebel watch?
When you buy your Ebel watch, it's covered by a manufactures warranty.
warrants to the original consumer that, for a period of two (2) years from the date of purchase.
If your Ebel warranty has expired, Repairs by post can provide an estimate for both watch repairs and servicing. Don't worry, it does not need to break the bank, and you can start for free.
*No credit card required. Open a repair ticket for a free no-obligation watch assessment, or talk to a watch repair expert 0800 121 6030 ( 9am-5pm GMT Mon-Fri. )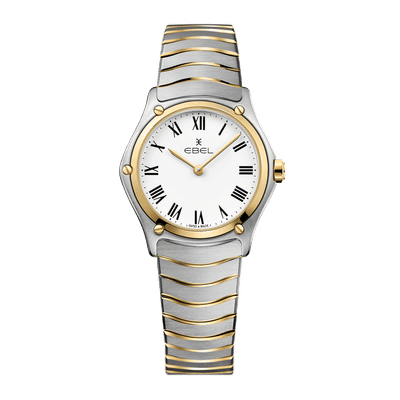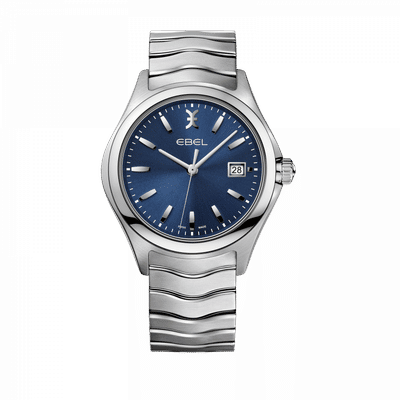 What is the Ebel watch service interval?
Keep your Ebel watch in working order periodic servicing according to brand guidelines. These are the recommended service intervals from Ebel:
12-months water-resistance test.
If your Ebel requires a service or water test, Repairs by post can help.
*No credit card required. Open a repair ticket for a free no-obligation watch assessment, or talk to a watch repair expert 0800 121 6030 ( 9am-5pm GMT Mon-Fri. )
Ebel maintenance and care tips
Follow these tips to ensure your Ebel watch is kept in excellent condition between servicing and help reduce the likelihood of Ebel repair.
EBEL LEATHER STRAP
Protect your leather Ebel watch strap by taking it off in damp environments, as humidity can damage the material. You should also avoid contact with chemicals, cosmetics and water when wearing a leather strap.
Avoid sun damage as this may alter the appearance of the leather watch strap. When you're not wearing your watch, keep it in a cool dark place, out of direct sunlight.
EBEL AUTOMATIC WATCHES
An essential feature of every automatic winding watch is its power reserve. Before putting your watch on, you should wind it up manually (20 turns of the crown) to create an initial power reserve for its operation. To retain its power reserve, the watch must be worn continuously and actively for at least 8 hours per day.
MAGNETIC FIELDS AND MY EBEL WATCH
You should keep your watch away from strong magnetic fields. A quartz watch will recalibrate, but a mechanical timepiece may need demagnetisation. We undertake this using our specialist equipment in our workshop.
MAGNETIC FIELDS INCLUDE:
Airport security scanners
Tablets and smartphones
Microwaves
Fridges
Radios
HOW DO I CLEAN MY EBEL WATCH?
Clean your watch regularly by wiping it with a soft cloth dampened with fresh water, especially after exposure to seawater. Saltwater can corrode the internal mechanism. We advise you to remove your watch before entering the sea. Should your watch suffer water damage, send it for online watch repair immediately to avoid lasting damage.
You should never dry your watch with a hairdryer or on the radiator. Allow it to dry naturally or with a soft cloth.
IS MY EBEL WATCH WATER RESISTANT?
Your watch will have a disclaimer on it letting you know its water resistance capability. To maintain water resistance, yearly maintenance is required as normal wear and tear weaken the integrity of the watch. The gaskets and crown should be inspected and replaced as needed each time the watch is opened for service, including battery change.
EBEL BRACELET REPLACEMENT
A steel bracelet can tarnish over time due to the buildup of dust and sweat. Send your watch for watch polishing to revive your timepiece between services.
Avoid contact with chemicals and cosmetics as this can blemish your bracelet.
EBEL QUARTZ WATCHES
The movement of your Ebel quartz watch is powered by a battery. If your watch is losing time, the battery may need to be replaced, or the movement itself may need a service. It's essential to send your watch for Ebel watch battery replacement as soon as you notice this as dead cells may damage the internal workings of your timepiece.
If your mechanical watch is beyond repair, we can offer mechanical watch repair through a quartz conversion.
BENEFITS OF A QUARTZ CONVERSION
Quartz watches keep time almost perfectly and will allow your timepiece to work as new.
Vintage Ebel watches will be rejuvenated and be able to be worn once more.
*No credit card required. Open a repair ticket for a free no-obligation watch assessment, or talk to a watch repair expert 0800 121 6030 ( 9am-5pm GMT Mon-Fri. )
History of Ebel watches
Ebel is a Swiss luxury watch company, founded in 1911 in La Chaux-de-Fonds, Neuchâtel, Switzerland by Eugene Blum and Alice Levy. Throughout history, horology has been a man's game. However, Ebel was built using a combination of male and female influence, with even the name taken from an acronym of husband and wife Eugene Blum Et (Alice) Levy.
The 1900S
The brand was founded in 1911 La Chaux-de-Fonds, one of the great pillars of watchmaking in Switzerland at the time. The husband and wife pair combined their talents of technical know-how and aesthetics to bring their signature style to fruition.
In 1912 the brand launched their first wristwatch in the face of traditional pocket watches.
The 1920S
In 1925 Ebel's watchmaking skill is recognised with the award of the Diplôme Commémoratif de Grand Prix for their collection made in platinum with onyx baguette-cut diamonds and emeralds.
By 1929 the brand was continuing to grow, and Eugene and Alice's son was introduced to the company. His mission was to build the brand's reputation for precision and quality.
The 1930S
In 1935 Ebel became the first Swiss watchmaker to introduce the "Western Electric" precision and quality control standards. The Western Electric System was later replaced with the Vibrograph which accurately measured and tested a movement's rating precision.
The 1940S
Their reputation for precision paid off, and Ebel produced watches exclusively for the British Royal Air Force from 1939 to 1945, during World War II. If your watch is not keeping time correctly send it to our expert team for Ebel watch battery replacement.
The 1950S
Ebel continued to innovate in the luxury watch market by 1954 had created their feminine chatelaine watch a timepiece with a delicate chain strap.
The 1960S
The brand committed to the union of Haute design and horology with their "Premier Prix" design, showcased at the Swiss National Exhibition in the jewellery collection. Did you know that Repairs by Post are also experts in mending jewellery and offer jewellery repairs online?
The 1970S
Pierre-Alain Blum, the founder's grandson, joined the company in 1970. Under his charismatic leadership, Ebel became a global presence in fine Swiss watch-making.
By 1977 the brand introduced their "wave" bracelet. This design included wave-shaped links which offered the wearer great comfort. Today the Wave design is still a signature Ebel wristwatch. We can repair or replace your Ebel watch straps should they suffer damage.
The 1980S
In the 1980s their now world-famous slogan was launched. "The Architects of Time" represents the brand's values and commitment to precision and quality.
In 1982 the brand reinvented the automatic chronograph with their Chrono-Sport collection. Just like the Wave, the Sport collection has remained popular since its launch.
By 1984 Ebel took the tradition of Swiss watchmaking into the future in its launch of the Perpetual Calendar Chronograph driven by Caliber 136. This watch used the traditional hexagon-shaped case and came in platinum in 18-carat gold.
THE PERPETUAL CALENDAR CHRONOGRAPH SHOWS: Seconds, minutes, hours, days, years, moon phases and leap years
The watch takes three weeks to assemble and test. It enjoys a self-winding movement vibrating at 36,000 times per hour with an accuracy of 1/10 of a second.
The brand launched their Beluga watch in 1985, a design which is still popular today. Once again, Ebel showcases their ability to create ultra-feminine designs.
In 1986 the brand celebrated their 75th anniversary with the purchase of a building designed by famed architect Le Corbusier. This building mirrored their slogan perfectly.
The late 1980s saw the launch of the Voyager collection, which shows the 24 time zones around the world. This timepiece has a self-winding mechanism which holds a 40-hour power reserve.
The 1990S
Ebel continued to create stunning designs which wowed audiences. The Lichine collection was presented under a scratch-resistant sapphire crystal with a highly accurate quartz movement. Their unique strap design was created with a great deal of care. We offer Ebel strap replacement should yours become damaged.
Continuing from the success of the Wave, Ebel launched the Sportwave in 1993. This model exuded strength and power in the face of adventure. This was a durable watch that would provide years of service. Repairs by Post offer an Ebel watch service to ensure your timepiece is working accurately during its lifecycle.
In 1995 The Modular was launched. It took thirteen years of development which culminated in the elegant balance of form and function in the 200-part labyrinth of the Modular's mechanism. The Modular is one of the rare chronographs with an official chronometer rating. To ensure that each Modular passed the timing-tests of the Swiss chronometer-control bureau (COSC), the model was developed entirely in Ebel's workshops.
1996 saw the launch of the Shanta, a design based on Indian mythology. The purpose of this watch was to go beyond function and create something of true beauty.
After the success of the previous Beluga collection, the new Beluga Manchette created in luminous steel was launched in 1998.
The brand's E was the inspiration for their E-Collection, which was showcased in 1999. The links mirror the brand's logo design throughout the bracelet.
The 2000S
In 2002, Ebel presented a new Haute Joaillerie collection called Gems of the Ocean. Each named after a Polynesian island. The Gems of the Ocean were one-of-a-kind hand-crafted creations with only 50 of each design produced worldwide.
In 2004 Movado Group, one of the world's premier watchmakers, chaired by Mr Efraim Grinberg, acquired Ebel.
To mark its 20th birthday in 2005, Ebel subtly transformed the entire design of the Beluga using 427 baguette-cut diamonds.
Ebel introduced the Sport Collection in 2010 by redesigning its wave bracelet with more sharply defined middle links.
The brand launched a redesign of their Sport Classic collection in 2014 while holding fast to their subtle, fluid designs of 1977.
Quick, affordable watch repairs from the comfort of your home, office, or on-the-go.