Tissot watch repair and battery replacement
from £75. Inc postage box, insurance and VAT.
Here at Repairs by post, we offer a fast, easy and convenient way to repair your Tissot watch. With over 1500 reviews online, we have earnt a reputation as a leading online service centre. Our highly trained watchmakers can resolve most issues, from a simple battery replacement to a complete Tissot quartz service.
Discover why thousands of satisfied customers choose Repairs by post for Tissot watch repair and maintenance.
*Prices inc. VAT and postage both ways. 12-months guarantee, No hidden fees. Open a repair ticket for a free no-obligation watch assessment, or talk to a watch repair expert 0800 121 6030 ( 9am-5pm GMT Mon-Fri. ). No credit card required.
Example: Tissot Tradition (T0636101603700) Quartz service from £99 inc VAT, two-way shipping and 24 month guarantee.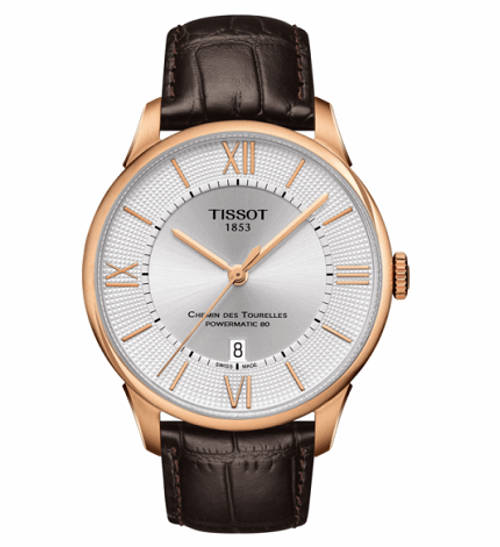 Free, Insured postage
Fully insured to £10K use our free postage pack.
12/24 months Guarantee
Genuine branded parts — unless we tell you.
Fast turn-around
Quicker than your nearest high-street watch shop.
We're the UK's most-trusted online watch repair service.
We've been providing convenient, affordable watch repair that doesn't compromise on service and quality since 2014, offering a professional repair service with qualified technicians overseeing every repair. In addition, we repair hundreds of brands, which include prestigious names like Rolex, Omega and Cartier. With more than one and a half thousand reviews, we are the UK's most trusted watch repair retailer on the web.
lvnd Paris
A vintage Tissot I bought developed a fault just after I bought it so I asked for a repair to be carried out. An honest appraisal concluded that it was not fixable because Tissot no longer provide spare parts. I was impressed that the watch was returned without a bodge being done, which some companies might have, and the report provided enabled me to obtain a full refund on the purchase price.
Micholas Ash
I sent my vintage Tissot PR516 GL to RBP for a service and a new crystal to be fitted - little did I know what a task I was setting them! The OE crystals are now impossible to source it would appear, and Jonathon moved heaven and earth to source a suitable replacement. I was kept updated throughout the repair process, and now have my watch back, looking transformed and running flawlessly.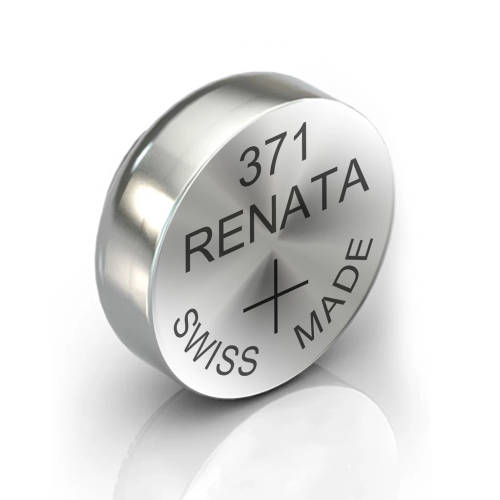 Tissot watch battery replacement
Tissot battery died?
Let Repairs by post handle the fuss with our easy to use Tissot battery replacement postal service. The Tissot technicians replace batteries for all Tissot models of ladies and mens wrist-watch.
If you are looking for the nearest local watch battery replacement shop, why not try out easy to use nationwide battery replacement service}.
We use only the best Swiss-made batteries. These are the recommended choice of most Swiss brands.
Your watch is specially resealed to ensure its water-tight gasket meets manufactures ratings and is water resistant again.
During the battery replacement process the Tissot technician will complete a full inspection of your watch.
Our free inspection ensures your Tissot watch remains in optimum mechanical and anaesthetic condition, providing peace of mind and extended lifespan for years to come.
It's easy to get started with our online Tissot battery replacement service. Click the button below and receive your free postal instructions and label.
Tissot watch repair near me?
Take a walk to your nearest post-office and go direct to the UK's leading Tissot online watch repair centre.
We've made it safe, fast and FREE to send your Watch to Repairs by post. Just wrap, pack and attach our free Royal Mail postage-paid shipping label. Repairs by post will have your Tissot watch repair off to a flying start in no-time, and with the peace of mind you're are dealing with Britains leading Tissot watch repair near me, provider.
It's easy to get started — fill out our watch repair request, and we'll give your watch repair a quick assessment and send you an email with the next steps.
Is my watch insured whilst in transit? (2 min read)
Stay at home, stay safe — Door to door collection with Ipostparcels.com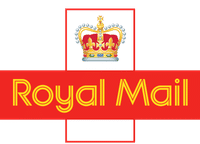 Has your Tissot watch stopped working, ticking or in need of a service?
If your Tissot has stopped working or ticking, in need of a service, refurbishment or restoration our expert team can help. We recommended that your Tissot wristwatch is maintained and looked after professionally to ensure it works for years to come. Repairs by Post offer a fast, professional Tissot watch repair service by post, from your home, office or on the go. Here are some of the services the Tissot service centre provides.
Britains #1 Tissot service centre online for Tissot repairs and servicing. Can't see the service you need?
*No credit card required. Open a repair ticket for a free no-obligation watch assessment, or talk to a watch repair expert 0800 121 6030 ( 9am-5pm GMT Mon-Fri. )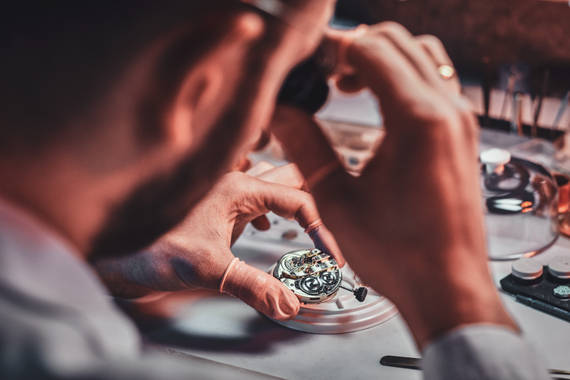 What happens during a Tissot full service?
Tissot expert watchmakers service Tissot quartz and mechanical watches to manufactures standards.
The strap or bracelet of your watch is detached from its case.
The case then opened, and the movement separated. The case is then entirely disassembled.
If we are carrying out a certified manufacture service for luxury brands such as Rolex and Omega the case and bracelet will be re-finished and polished to remove scratches and blemishes. This is carried out by a professional expert polisher.
The inner components are first ultrasonically cleaned then lubricated to minimise friction and wear.
The balance wheel is expertly tested to ensure it's perfectly precise.
The strap undergoes specialist watch cleaning and examination for wear and tear.
Any damaged parts are either refurbished or replaced with genuine or aftermarket equivalent components.
The mechanism is then assembled and reattached to your watch's strap with every seal replaced.
Your timepiece is then finally tested one last time to ensure it's keeping time accurately and to ensure it's still watertight.
All work is convered by a minimum 12 month or 24 month guarantee. Written details available upon request.
Tissot service and repair costs?
We are unbeaten on price and service for Tissot servicing and repairs in the UK. As part of our competitive price promise, we will match or beat any written quotation for a like-for-like door-to-door freepost service. Submit an inquiry below to get started.
The faster, less-expensive way to repair any watch. From your home, office or on the go.
So what's the catch?
There isn't one. Open a watch repair request, define your repair - upload photo's to our UK service centre. Our expert team will examine your repair request. If your repair is accepted, we notify you the same day with FREE shipping instructions. Still not convinced? Read on.
Did we convince you? We knew you'd see sense.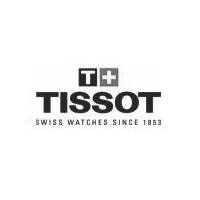 About the Tissot watch brand
If you are considering buying a Tissot watch or sending your watch away for Tissot Repair you are investing in one of the most recognised watch brands in the world – Famous for their plus sign logo, it symbolises the Swiss quality and reliability a Tissot watch possesses.
The brand has shown its expertise in the industry since 1853. Famous around the world for being a high-quality watchmaker with years of experience behind them, Tissot has sold their watches in more than 160 countries.
A Tissot watch will be a great addition to your wrist wear collection as they are an authentic, accessible and brand which uses only the finest watchmaking materials. A Tissot watch is an excellent choice for a watch lover as their advanced functionalities, and meticulous design is something less prestigious brands cannot compete with.
The Tissot brand have partnered as Official Timekeeper and Partner of many different sporting events and to name just a few they have partnered with: basketball with the NBA, FIBA and CBA, cycling with the Tour de France and the UCI World Cycling Championships, the MotoGP., the FIM World Superbike Championship and rugby Nations Championship.
What is the warranty on a Tissot watch?
When you buy your Tissot watch, it's covered by a manufactures warranty.
Tissot watches bought from an authorised retailer are covered by a 24 month sales warranty.
If your Tissot warranty has expired, Repairs by post can provide an estimate for both watch repairs and servicing. Don't worry, it does not need to break the bank, and you can start for free.
*No credit card required. Open a repair ticket for a free no-obligation watch assessment, or talk to a watch repair expert 0800 121 6030 ( 9am-5pm GMT Mon-Fri. )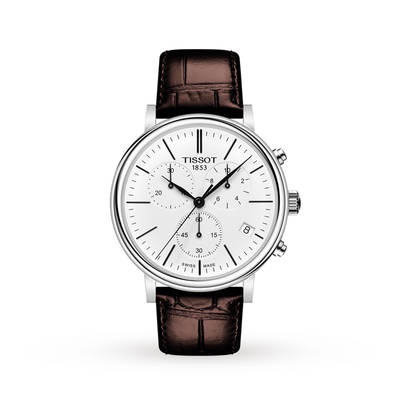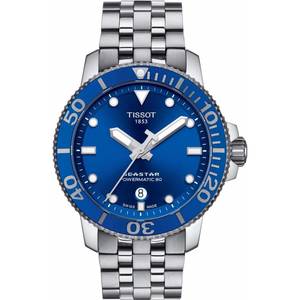 What is the Tissot watch service interval?
Keep your Tissot watch in working order periodic servicing according to brand guidelines. These are the recommended service intervals from Tissot:
12-months water-resistance test.
As a general rule, we recommend that you have a service carried out every four to five years.
If your Tissot requires a service or water test, Repairs by post can help.
*No credit card required. Open a repair ticket for a free no-obligation watch assessment, or talk to a watch repair expert 0800 121 6030 ( 9am-5pm GMT Mon-Fri. )
Tissot maintenance and care tips
Setting the time.
If you need to change the time on your watch, it is advised to avoid manually doing so during the times of 10pm and 2am. This could interfere with the setting of your watch as this is when the date is automatically due to change.
Tissot winding.
It is also advised that you do not deliberately shake a self-winding watch to wind it. This movement will be ineffective and could potentially damage your watch.
Tissot recommends for maximum performance of your timepiece that users wind their watches before they reach the end of their power reserve.
If your mechanical watches have manual winding – it may need to be wound daily. This process will give your watch enough sufficient power to function correctly. If you are manually winding your watch, you must do this by turning the crown clockwise as far as it will go. This must be done gently; therefore, it is advised not to force it when it reaches this point. By putting too much pressure on your timepiece, you may be damaging the movement. At Repairs By Post, we provide Tissot watch repair which will have your watch back up and running in no time at all.
If you are the owner of a self-winding mechanical watch, it will have an additional mechanism which will allow it to be automatically wound through the natural movement of the wrist.
If your watch has stopped or not worn for several days, this may mean it must be rewound using the crown. This will ensure the watch continues to function during periods of low activity (e.g. when sleeping).
It is advised that 20 turns of the crown are essential to provide your watch with plenty of energy. Keep in mind that the power reserve of a self-winding mechanical watch can vary depending on the movement of its wearer's wrist.
CLEANING A TISSOT WATCH
If you are cleaning any type of watch, care should be taken. Tissot metal and rubber bracelets and water resistant cases can be cleaned using a toothbrush. The process for cleaning a Tissot watch is relatively simple, and the Tissot official website recommends using a little bit of soapy water and drying with a soft cloth.
A Tissot watch should always be cleaned after contact with seawater. In this case, you should always rinse your Tissot watch with fresh water. Like every watch brand, to keep your Tissot watch in pristine condition, it is recommended to avoid chemicals and cosmetics. Make sure that when you are wearing your Tissot watch that you are avoiding contact with solvents, detergents, fragrances and cosmetics.
TISSOT SERVICE AND BATTERY LIFE
The battery life of a Tissot watch is between two and five years, this is the average for most watch brands. This is variable depending on the type of watch and the amount of energy required by its various functions. It is always advised to send your watch away for a Tissot Service.
The great thing about this brand is that there are no guessing games when it comes to battery life. Tissot watches have a battery EOL indicator which stands for "End of Life". This means that when the second hand begins to jump in four-second intervals, it is time for your watch to be sent away for watch maintenance. At Repairs By Post, we provide Tissot battery replacement.
TISSOT WATCH DAMAGE
Timepieces are fragile pieces of jewellery which can be damaged if they are exposed to extreme conditions. If your watch undergoes violent impact, Repairs By Post recommend that your watch is checked by a member of our watch specialist team.
Watches can also be sensitive to thermal impacts; therefore it is advised that when wearing your Tissot watch that you avoid exposing your watch to extreme temperatures that are above 60°C or below 0°C.
If your watch is exposed to a sudden change in temperature, for example, a sauna or diving into cold water after exposure to the sun, it could damage the movement of your watch.
WATER RESISTANCE FOR TISSOT WATCHES
Water resistance is added to protect your watch. However, it may wear off over time; therefore, you should always be careful with your water-resistant timepiece. To keep your watch safe in the water, DO NOT use pushers while you still emerge in water.
If you watch is certified as water resistant, to avoid water penetration that could result in a break in the mechanics of your watch, it is essential that you do not use pushers when the watch is in contact with water.
There is one exception to this rule. If you own the Tissot Sea-Touch model. This model is specifically designed to be used underwater.
TISSOT WATCH STRAPS REPLACEMENT
At Repairs By Post, we can replace the straps of multiple watch brands including Tissot watch straps. Leather watch straps can be maintained by avoiding contact with water or sweat.
TISSOT BATTERY DIED
Once you watch reaches the time to have its battery replaced, it is telling you that it needs to be sent away for watch repair. Your watch should be sent for maintenance as soon as possible as it will avoid the risk of any leakage. This could damage the movement of your watch, and that is why we recommend not leaving a completely discharged battery in your watch.
Make sure Tissot battery replacement is carried out by a professional watch repair service. At Repairs By Post, we have been recommended by hundreds of customers and guarantee that your repair will be completed to a high quality standard in a reasonable amount of time.
*No credit card required. Open a repair ticket for a free no-obligation watch assessment, or talk to a watch repair expert 0800 121 6030 ( 9am-5pm GMT Mon-Fri. )
TISSOT METAL WATCH BAND CARE
It is not uncommon for stainless steel bands to develop rust due to some corrosion or perspiration that may accumulate between the band's segments.
Cleaning method
Rust can be avoided by wiping off moisture, sweat or dirt with a soft cloth when necessary. TISSOT stainless steel watches can be washed easily apply neutral detergent with a small amount of water. If there is a heavy stain on your watch, use a toothbrush which will remove them. We recommend after washing, to wipe the gaps of the band segments with a towel and dry the entire watch thoroughly.
TISSOT LEATHER WATCH STRAP CARE
A leather band is more susceptible to discolouration and deterioration from moisture, sweat, and direct sunlight than metal bands/bracelets. Leather straps may tear or strap colours fade.
Avoid wearing a watch with a leather band while bathing, swimming and working with water even if the watch itself is water-resistant. Also, take care when wearing a watch with a light-coloured band, as stains will be more visible.
Cleaning method
Leaving your watch open to sudden changes of temperature can lead to damage, when not being worn keep your timepiece in a cool dark place, such as a drawer. Avoid leaving it in direct sunlight at temperatures above 60 degrees cause damage to the mechanism.
*No credit card required. Open a repair ticket for a free no-obligation watch assessment, or talk to a watch repair expert 0800 121 6030 ( 9am-5pm GMT Mon-Fri. )
History of Tissot watches
This is one watch brand with time on their side. Tissot was founded mid-nineteenth century in a small town in Le Locle. Tissot was born in the heart of Swiss watchmaking and has created rich and fascinating history.
This brand was founded on July 1st, 1853, by Charles-Félicien Tissot. Tissot was originally the fitter of gold cases, in a company founded by Comptoir Ch. Félicien Tissot & Fils, with his son Charles-Emile Tissot who was a watchmaker.
During this period, Tissot worked as a Comptoir d'établissage. This consisted of a network of independent workers who were highly specialised in watch design. The wrist-watch had not taken center stage at this point, and Tissot timepieces were sold as pocket watches, luxurious pendant watches and complication watches.
These watches were made in Switzerland and then shipped to be distributed in the United States. The US was Tissot's first market and then it was followed by Russia, who later became the primary outlet for the brand.
Throughout the years, Tissot has been a pioneer in elements of this sector and have created some very iconic models which were leaders in innovation at their peak:
1930
TISSOT ANTIMAGNÉTIQUE
In 1930 Tissot created the world's first non-magnetic wrist-watch, breaking the boundaries of the watchmaking industry.
This same year Tissot and Omega merged to form the first Swiss watchmaking association, the SSIH (Société Suisse pour l'Industrie Horlogère).
1917
The brand became a limited company which was soon to take on the world's biggest watch brands.
1951
TISSOT NAVIGATOR
Tissot truly became a watchmaking pioneer when it created the world's first self-winding wrist-watch with 24 time zones displayed without manipulation.
1965
TISSOT PR 516
This was the year Tissot created Particularly Robust (PR) with the world's first registered bracelet with holes.
1971
TISSOT ASTROLON
Tissot was the creator of the world's first plastic mechanical watch. The plastic mechanical watch solved the recurring problem of oil, as it is equipped with the "Sytal" system (Tissot auto-lubrication system).
1985
TISSOT ROCKWATCH
Going in a different direction of innovation, Tissot created the world's first wrist-watch with a case made entirely of natural stone (granite and other stones).
1986
TISSOT TWOTIMER
Tissot created the ultimate hybrid in 1986 with a watch that had analogue and digital time with seven functions operated via a single crown. This was the very first of its kind, proving that Tissot was continually challenging their competitors in the watch design industry.
1989
TISSOT WOODWATCH
Tissot created the ultimate hybrid in 1986 with a watch that had analogue and digital time with seven functions operated via a single crown. This was the very first of its kind, proving that Tissot was continually challenging their competitors in the watch design industry.
1998
The group called SMH (Swiss Corporation for Microelectronics and Watchmaking Industries Ltd.) becomes The Swatch Group in. From 1996, the management of Tissot is entrusted to François Thiébaud.
1999
TISSOT T-TOUCH
Tissot was one of the first brands to create a Swiss tactile watch with new instrumental functions (compass, altimeter, barometer, temperature…).
2014
TISSOT T-TOUCH SOLAR
Over the past few years, ' solar power has taken the watch industry by storm and Tissot have helped lead in this movement. While many watch brands are only now launching their solar-powered pieces, Tissot created the world's first tactile watch powered by solar energy back in 2014.
The faster, less-expensive way to repair any watch. From your home, office or on the go.