Rolex watch repair and servicing
from £89. Inc postage box, insurance upto 10K and VAT.
Repairs by post offer a wide range of services for your Rolex. We provide expert repair and restoration services covered by a 24-month guarantee. We also provide repair and restoration services for vintage pieces. For example, Rolex cases and bracelets can be polished and refurbished to look almost new.
We are the most convenient, competitive place to send your Rolex today.
*Prices inc. VAT and postage both ways. No hidden fees. Open a repair ticket for a free no-obligation watch assessment, or talk to a watch repair expert 0800 121 6030 ( 9am-5pm GMT Mon-Fri. ). No credit card required.
Example: Rolex Airking (5500) Mechanical full service from £410 inc VAT, two-way shipping and 24 month guarantee.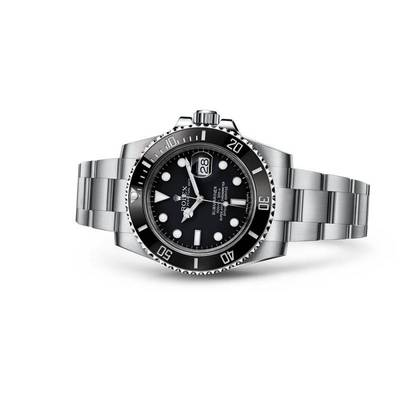 Free, Insured postage
Use our free postage pack for a safe and fast delivery..
12/24 months Guarantee
Enjoy peace of mind with our guarantee on all repairs
Fast turn-around
Our efficient service is faster than your nearest high-street watch shop.
We're the UK's most-trusted online watch repair service.
We've been providing convenient, affordable watch repair that doesn't compromise on service and quality since 2014, offering a professional repair service with qualified technicians overseeing every repair. In addition, we repair hundreds of brands, which include prestigious names like Rolex, Omega and Cartier. With more than one and a half thousand reviews, we are the UK's most trusted watch repair retailer on the web.
Sian & Andy Moore
I was a little concerned about sending an expensive watch to an internet based company. I did a bit of research, checked their workshop existed on Google maps and took the plunge. It was a good decision.
Dawn Briggs
Fabulous! my 38 year old Rolex looks like new and keeps perfect time. ( Faulty crown replaced, extra links added, full service ) Would definitely recommend this company, first class work, excellent communications and just lovely team to deal with.
David Graham
Excellent service and time turn around. I especially appreciated the regular email updates. I'd highly recommend and use again. Thanks for restoring my Omega watch Repairs By Post.
Tim Williams
I sent my beloved old Rolex Airking to Repairs by Post to have the crown replaced following an unfortunate toddler incident. The watch has great sentimental value so I was a little hesitant sending it away. But a good friend recommended them after they repaired his Cartier. Very please I took his advice, they did a great job. Far quicker than Watches of Switzerland quoted and for a fraction of the cost. Very happy with the result. Would happily recommend them and will definitely use again.
Peter H.
After wearing it daily for 20 years my Rolex was looking very tired. I was initially concerned about sending an expensive watch to an unknown company in the post but I was reassured by the positive reviews. Jonathan quoted a fair price to refurbish and service it and I have to admit that I'm stunned, it looks like new. I'll be happy to use Repairs by Post again.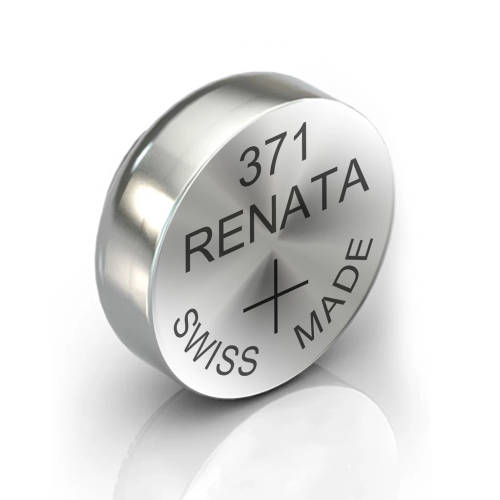 Rolex watch battery replacement
Rolex battery died?
Let Repairs by post handle the fuss with our easy to use Rolex battery replacement postal service. The Rolex technicians replace batteries for all Rolex models of ladies and mens wrist-watch.
If you are looking for the nearest local watch battery replacement shop, why not try out easy to use nationwide battery replacement service}.
We use only the best Swiss-made batteries. These are the recommended choice of most Swiss brands.
Your watch is specially resealed to ensure its water-tight gasket meets manufactures ratings and is water resistant again.
During the battery replacement process the Rolex technician will complete a full inspection of your watch.
Our free inspection ensures your Rolex watch remains in optimum mechanical and anaesthetic condition, providing peace of mind and extended lifespan for years to come.
It's easy to get started with our online Rolex battery replacement service. Click the button below and receive your free postal instructions and label.
Rolex watch repair near me?
Take a walk to your nearest post-office and go direct to the UK's leading Rolex online watch repair centre.
We've made it safe, fast and FREE to send your Watch to Repairs by post. Just wrap, pack and attach our free Royal Mail postage-paid shipping label. Repairs by post will have your Rolex watch repair off to a flying start in no-time, and with the peace of mind you're are dealing with Britains leading Rolex watch repair near me, provider.
It's easy to get started — fill out our watch repair request, and we'll give your watch repair a quick assessment and send you an email with the next steps.
Is my watch insured whilst in transit? (2 min read)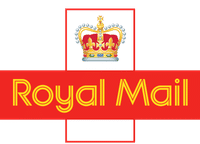 Has your Rolex watch stopped working, ticking or in need of a service?
If your Rolex has stopped working or ticking, in need of a service, refurbishment or restoration our expert team can help. We recommended that your Rolex wristwatch is maintained and looked after professionally to ensure it works for years to come. Repairs by Post offer a fast, professional Rolex watch repair service by post, from your home, office or on the go. Here are some of the services the Rolex service centre provides.
Britains #1 Rolex service centre online for Rolex repairs and servicing. Can't see the service you need?
*No credit card required. Open a repair ticket for a free no-obligation watch assessment, or talk to a watch repair expert 0800 121 6030 ( 9am-5pm GMT Mon-Fri. )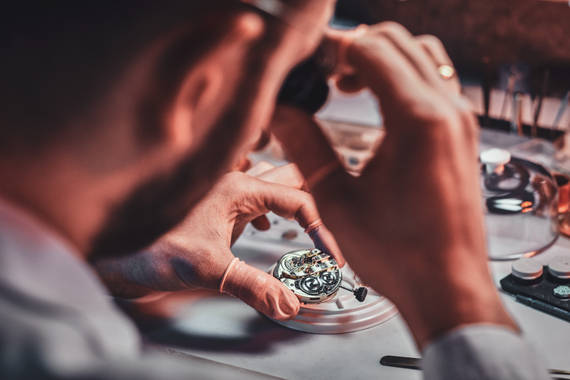 What happens during a Rolex full service?
Rolex expert watchmakers service Rolex quartz and mechanical watches to manufactures standards.
The strap or bracelet of your watch is detached from its case.
The case then opened, and the movement separated. The case is then entirely disassembled.
If we are carrying out a certified manufacture service for luxury brands such as Rolex and Omega the case and bracelet will be re-finished and polished to remove scratches and blemishes. This is carried out by a professional expert polisher.
The inner components are first ultrasonically cleaned then lubricated to minimise friction and wear.
The balance wheel is expertly tested to ensure it's perfectly precise.
The strap undergoes specialist watch cleaning and examination for wear and tear.
Any damaged parts are either refurbished or replaced with genuine or aftermarket equivalent components.
The mechanism is then assembled and reattached to your watch's strap with every seal replaced.
Your timepiece is then finally tested one last time to ensure it's keeping time accurately and to ensure it's still watertight.
All work is convered by a minimum 12 month or 24 month guarantee. Written details available upon request.
Rolex service and repair costs?
We are unbeaten on price and service for Rolex servicing and repairs in the UK. As part of our competitive price promise, we will match or beat any written quotation for a like-for-like door-to-door freepost service. Submit an inquiry below to get started.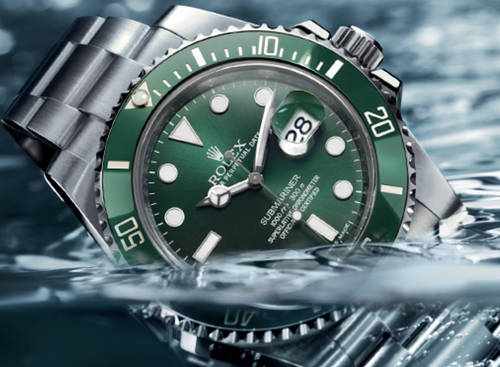 Is my ROLEX watch water resistant?
Water damage can be devastating to ROLEX watch enthusiasts. Here at Repairs by Post we are expertly trained to fix problems caused by water damage or exposure.
Each ROLEX watch is water-resistant as standard. This is assured by a series of seals in the watch. As the watch is worn daily, these seals come under natural stress, which may affect the watches ability to withstand water. ROLEX recommends that your watch is checked once a year by a watch repair specialist who will check for water-resistance and remedy any failing seals.
Quick, affordable watch repairs from the comfort of your home, office, or on-the-go.
Watch Repair Online | FAQ
Open a watch repair request online, tell us about your repair - upload photo's to our UK service centre. Our expert team will examine your online repair request. If your repair is accepted, we notify you the same day with FREE shipping instructions. Still not convinced? Read on.
Did we convince you? We knew you'd see sense.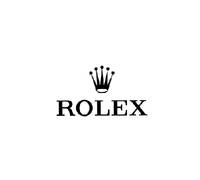 About the Rolex watch brand
Rolex is one of the worlds most famous watch brands. Initially called Wilsdorf and Davis in London in 1905, after its founders, is became Rolex in 1908. After WW1, high taxations were implemented, the company moved to Geneva, where it has remained ever since. Of the ten most expensive watches ever purchased, 3 are Rolex, including the most expensive watch,  Paul Newman's Rolex Daytona which sold for US$17.75 million.
During Rolex's long history, it has achieved many patents, including the first watchmaker to earn chronometer certification for a wristwatch in 1910. Rolex is the official timekeeper of Wimbledon, the Australian Open, the US Open, and the French Open.
Some of Rolex's most famous wristwatches are the Rolex Oyster and Oyster Perpetual, Date and Datejust, the Yacht-Master, Submariner and the Skydweller.
What is the warranty on a Rolex watch?
When you buy your Rolex watch, it's covered by a manufactures warranty.
All new Rolex watches have an international five-year guarantee that will be completed and dated by your Official Rolex Retailer at the time of purchase and registered with Rolex.
If your Rolex warranty has expired, Repairs by post can provide an estimate for both watch repairs and servicing. Don't worry, it does not need to break the bank, and you can start for free.
*No credit card required. Open a repair ticket for a free no-obligation watch assessment, or talk to a watch repair expert 0800 121 6030 ( 9am-5pm GMT Mon-Fri. )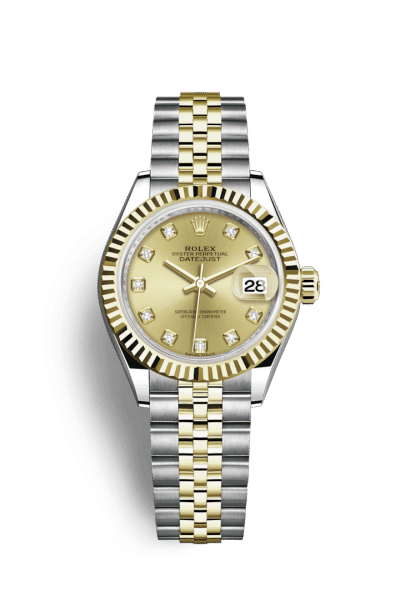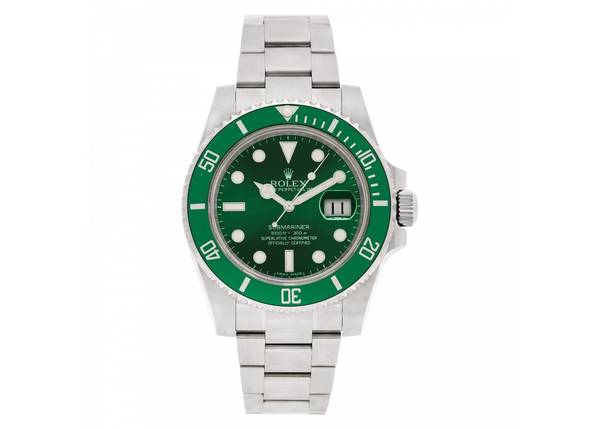 What is the Rolex watch service interval?
Keep your Rolex watch in working order periodic servicing according to brand guidelines. These are the recommended service intervals from Rolex:
12-months water-resistance test.
To guarantee continued accuracy and waterproofness, Rolex recommends that you periodically return your watch to an Official Rolex Retailer or Service Center for professional servicing. It is recommended to service your Rolex approximately every 10 years depending on the model and real-life usage.
If your Rolex requires a service or water test, Repairs by post can help.
*No credit card required. Open a repair ticket for a free no-obligation watch assessment, or talk to a watch repair expert 0800 121 6030 ( 9am-5pm GMT Mon-Fri. )
Rolex maintenance and care tips
ROLEX WATCH SERVICING INTERVALS
Make sure you are maintaining your ROLEX timepiece. When investing in a piece of luxury wristwear, ensure that your timepiece is continually accurate and in good working order to keep it in the best shape?
To optimise the performance of your ROLEX watch, regular upkeep and servicing are necessary. Repairs by Post recommended that your watch is serviced every 3-5 years. Maintenance can vary and will depend on the wear and tear your watch undergoes.
ROLEX BATTERY REPLACEMENT
At Repairs by Post, we offer a professional watch battery replacement service. Like most watch batteries, a ROLEX battery may work for up to three years. With something as delicate as a ROLEX watch, it is essential that you send your watch away as soon as possible.
When your battery dies, contact the experts at Repairs by Post for watch battery replacement. Did you know that dead battery cells can harm the watch movement if left unattended? Contact a member of our team today for more information about ROLEX battery replacement.
ROLEX REPAIR AND WATCH CARE
To guarantee active water resistance, ROLEX recommend that you do not expose your timepiece to hot water.
ROLEX recommend that you clean your watch with a simple soft cloth and water only. We advise you do not submerge your watch underwater. Only do this if you watch is water-rated
Should your watch be exposed to saltwater use, make sure that you take the time to rinse it under tap water and wipe it dry with a soft cloth.
If your watch has a metal band, make sure you wash periodically. We recommended that your watch is cleaned with a soft brush that is dipped in mild, soapy water.
Wipe your watch dry with a soft cloth.
Make sure that your timepiece is always set in the closed position (otherwise known as the normal position. Make sure you tighten the screw-lock crown down completely.
AVOID WATER AND DUST DAMAGE
If you need to change the time on your ROLEX watch, it is advised to avoid manually changing them during the times of 10 pm, and 2 am. This could interfere with the setting of your watch as this is when the date is automatically due to change.
Making sure the crown is pushed in will prevent infiltration of water or dust, which could lead to internal damage.
TEMPERATURE
Watches are sensitive instruments; therefore, it is crucial to avoid your watch from being exposed to rapid changes in temperature, both hot and cold.
Specific temperatures and movements can damage your timepiece. If your watch is if exposed to temperatures above 60 degrees it could damage the inside or outside of your watch; therefore, we recommend you avoid leaving your watch in high-risk areas such as windows.
*No credit card required. Open a repair ticket for a free no-obligation watch assessment, or talk to a watch repair expert 0800 121 6030 ( 9am-5pm GMT Mon-Fri. )
HOW TO PROTECT YOUR ROLEX WATCH
Swiss luxury watchmaker ROLEX is at the forefront of the watch market, proving to be an ever-popular go-to brand for a stylish and iconic watch.
However, without the proper care and attention, your ROLEX could soon become rack up costly repair bills.
Follow our guide below and ensure you maintain your ROLEX in optimum condition with regular servicing.
Avoid magnetic fields; this includes speakers, fridges, IPad cases and airport security scanners. Unless of course, your ROLEX is fitted with a Master Co-Axial Chronometer movement which is resistant to magnetic fields greater than 1.5 teslas, 15,000 gausses.
Saltwater can damage your watch and cause corrosion of the intricate parts. After exiting the sea, rinse your watch with warm water. Ensure the water-resistance of your ROLEX is checked yearly an expert ROLEX repair specialist.
Ensure the crown is always screwed in fully to ensure that no water enters the mechanism. This is the route cause of water damage we see every day at Repairs by post.
Avoid thermal shocks, Sudden hot or cold temperature changes. Keep your ROLEX watch our of direct sunlight for long avoidable lengths of time.
Avoid direct contact with chemical products such as perfumes and detergents, which can damage the bracelet, case or gaskets.
History of Rolex watches
Rolex is possibly one of the best-known luxury watch brands and has a deep and rich history. The brand found its beginnings when it was founded in 1905 by Alfred Davis and his brother-in-law Hans Wilsdorf in London, England. The pair sold imported Swiss movements and placed them in high-quality watch cases to be sold by jewellers who would then print their names on the dial. The earliest watches sold by what would become Rolex are hallmarked with "W&D" inside the case.
THE ROLEX NAME
By 1908 the name Rolex was trademarked, and an office was opened in Switzerland. Many stories are claiming the origin of the name, with one story explaining the word, came from an amalgamation of "horlogerie exquise" meaning "exquisite clockwork". Other stories claim the word was onomatopoetic of a watch being wound.
However, the official Rolex website does not mention these stories and only states the name was created to be short, easy to remember, look good on a watch dial and was pronounceable in any language.
Hans Wilsdorf is quoted on the site: "I tried combining the letters of the alphabet in every possible way. This gave me some hundred names, but none of them felt quite right. One morning, while riding on the upper deck of a horse-drawn omnibus along Cheapside in the City of London, a genie whispered 'Rolex' in my ear."
The 1910'S
During the early 1900s the brand continued to improve the quality of their movements, and thanks to their relentless work, success was not far off. Rolex was the first wristwatch to receive the Swiss Certificate of Chronometric Precision from the Official Watch Rating Center in Bienne. Today the certification cycle lasts sixteen days, and only 3% of Swiss watches are certified COSC. Having a COSC certificate adds a great amount of prestige to a watch brand. Accuracy of luxury watches are essential; if your luxury watch is not keeping time correctly, send it for inspection and Rolex repair by our expert team.
Just four years after this accolade Rolex received another award from the Kew Observatory in the UK. The brand received an "A" certificate for precision, until that moment no watch other than marine chronometers had received the award. Since the beginning of the brand, the company have been known for their precision. If your Rolex watch is not keeping time precisely send it to our Rolex watch repair service.
The 1920'S
Thanks to the wartime taxes, the levies on luxury imports pushed the prices of the watch cases extremely high. This was when the company moved to Geneva, Switzerland, to combat this. Geneva has always been looked to for their skill in watchmaking this location ideal for the brand to grow.
Later in the decade, the watch giants created their first watch, which was both water and dustproof. Aptly named the "Oyster" The case was designed using a hermetically sealed case which was what gave it its superior protection. It was worn during a swim across the English Channel and was in perfect working order when the swimmer arrived in France.
The 1930'S
Following this success, Rolex continued with innovation and created their first self-winding movement in 1931; this design has a perpetual motor and is used throughout the watch industry today. The Rolex Oyster was chosen to be the watch worn on the first-ever flight over Everest, of course, the watches were successful. For years to come Rolex Oyster Perpetuals would accompany climbers on their adventures up Everest.
OYSTER PERPETUAL 2016
Today the Oyster is still made by Rolex, with 35 variations available on site and it remains a timeless piece of innovative design. Today's models feature a calibre 3132, a self-winding mechanical movement entirely developed and manufactured by Rolex. This watch uses 904L stainless steel for its steel watch cases, which was introduced by Rolex in the 1980s. 904L is mainly used in the high technology, aerospace and chemical industries, where maximum resistance to corrosion is paramount.
The 1940'S
During these years the first self-winding chronographer was introduced. The fluted bezel design made the watch instantly recognisable as Rolex and was known as being a highly unique timepiece.
The 1950'S
Known for their aptitude of creating watches fit for adventure Rolex continued to design ground-breaking watches. In 1953 they showcased their first Submariner; a watch that could withstand depths up to 100 metres. What's more, the rotatable bezel allows divers to see their immersion time.
In this same year, the GMT-Master was created to meet the demand of pilots flying through different time zones. The watch became the official timepiece of Pan Am, and its two-ton bezel marked the day and night hours.
During the '50s the scientific industry demanded a watch that could withstand magnetic fields; Rolex provided this with their Oyster Perpetual Milgauss. After rigorous testing by the European Organization for Nuclear Research (CERN) engineers, it earned a reputation as the perfect magnetic shield.
The 1960'S
The 1960s saw Rolex's design for waterproof watches excel. The Oyster Perpetual Sea-Dweller was introduced, which could withstand water up to 610 meters. The watch also incorporated a helium escape valve which allowed the helium and gas mixtures to be released without sustaining any damage.
The 1970'S
Continuing with their aptitude for creating watches fit for adventure, in 1971 The Explorer II landed built solely for those exploring the poles and caves. The watch featured a distinctive 24-hour hand, an invaluable aid around the poles and beneath ground when you can't tell night from day. Later in the year Rolex continued to innovate and created their Sea-Dweller 400 which would withstand water up to 1220 metres.
The 1980'S
Rolex became the first watch brand to use the pioneering 904L steel. This material is still used in their watches today and is known for its superior anti-corrosion properties.
The 1990'S
Rolex created an updated version of their ladies watch the Lady-Datejust "Pearlmaster" These designed held all that is true of Rolex craftsmanship was were created for petite wrists.
The 2000'S
For the last 16 years, Rolex has been continuing to innovate. In the early noughties, the 4130 movements were created using just 290 components; far fewer than traditional chronographs. This calibre movement is admired throughout the industry for its simplicity.
The brand also created the blue Parachrom hairspring in 2005, known to be unaffected by magnetic fields and highly shock resistant.
The company's latest innovation in water-resistant timepieces was created in 2012 and is waterproof up to 12000 meters. The watch holds the record for the most in-depth diving watch.
2019
New for 2019 is the Oyster Perpetual Yacht-Master 42, the newest model in the Yacht-Master range. It boasts a 60-minute graduated Cerachrom bezel insert in matt black ceramic.
Also new for 2019 is the yellow Rolesor version of the Oyster Perpetual Sea-Dweller.
New options for the Oyster Perpetual GMT-Master II, which is now available in Oystersteel with a Cerachrom bezel insert in blue and black ceramic is fitted with a Jubilee bracelet.
The Day-Date 36 has a new range of dials. Available in 18 ct yellow, white or Everose gold, with the options of gem set bezels.
The Oyster Perpetual Datejust 36 and the Oyster Perpetual Datejust 3, with newly designed bezels, new for 2019 are available in yellow, white or Everose Rolesor.
Quick, affordable watch repairs from the comfort of your home, office, or on-the-go.