Seiko watch repair and battery replacement
from £49. Inc postage pack, insurance and VAT.
Here at Repairs by post, we offer a fast, easy and convenient way to repair your Seiko watch. With over 1500 reviews online, we have earnt a reputation as a leading online service centre. Our highly trained watchmakers can resolve most issues, from a simple battery replacement to a complete Seiko quartz service.
Discover why thousands of satisfied customers choose Repairs by post for Seiko watch repair and maintenance.
*Prices inc. VAT and postage both ways. 12-months guarantee, No hidden fees. Open a repair ticket for a free no-obligation watch assessment, or talk to a watch repair expert 0800 121 6030 ( 9am-5pm GMT Mon-Fri. ). No credit card required.
Example: Seiko 5-sports Quartz service from £109 inc VAT, two-way shipping and 24 month guarantee.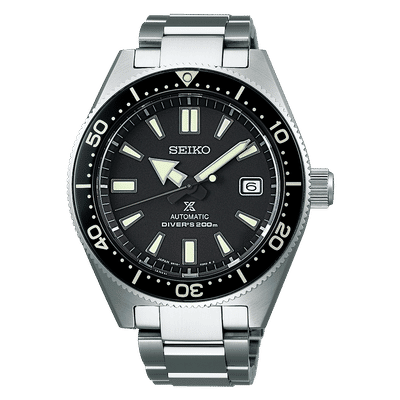 Free, Insured postage
Use our free postage pack for a safe and fast delivery..
12/24 months Guarantee
Enjoy peace of mind with our guarantee on all repairs
Fast turn-around
Our efficient service is faster than your nearest high-street watch shop.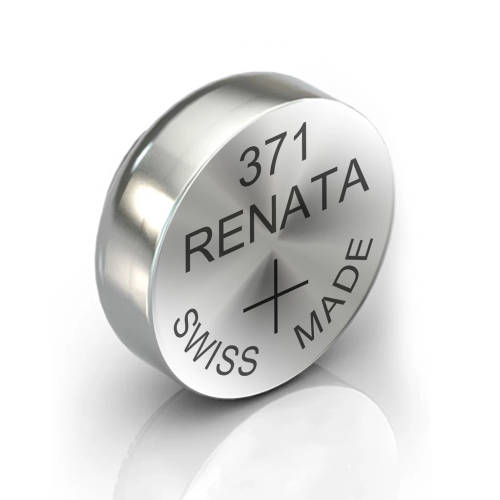 Seiko watch battery replacement
Seiko battery died?
Let Repairs by post handle the fuss with our easy to use Seiko battery replacement postal service. The Seiko technicians replace batteries for all Seiko models of ladies and mens wrist-watch.
If you are looking for the nearest local watch battery replacement shop, why not try out easy to use nationwide battery replacement service}.
We use only the best Swiss-made batteries. These are the recommended choice of most Swiss brands.
Your watch is specially resealed to ensure its water-tight gasket meets manufactures ratings and is water resistant again.
During the battery replacement process the Seiko technician will complete a full inspection of your watch.
Our free inspection ensures your Seiko watch remains in optimum mechanical and anaesthetic condition, providing peace of mind and extended lifespan for years to come.
It's easy to get started with our online Seiko battery replacement service. Click the button below and receive your free postal instructions and label.
Seiko watch repair near me?
Take a walk to your nearest post-office and go direct to the UK's leading Seiko online watch repair centre.
We've made it safe, fast and FREE to send your Watch to Repairs by post. Just wrap, pack and attach our free Royal Mail postage-paid shipping label. Repairs by post will have your Seiko watch repair off to a flying start in no-time, and with the peace of mind you're are dealing with Britains leading Seiko watch repair near me, provider.
It's easy to get started — fill out our watch repair request, and we'll give your watch repair a quick assessment and send you an email with the next steps.
Is my watch insured whilst in transit? (2 min read)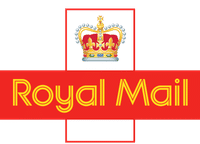 Has your Seiko watch stopped working, ticking or in need of a service?
If your Seiko has stopped working or ticking, in need of a service, refurbishment or restoration our expert team can help. We recommended that your Seiko wristwatch is maintained and looked after professionally to ensure it works for years to come. Repairs by Post offer a fast, professional Seiko watch repair service by post, from your home, office or on the go. Here are some of the services the Seiko service centre provides.
Britains #1 Seiko service centre online for Seiko repairs and servicing. Can't see the service you need?
*No credit card required. Open a repair ticket for a free no-obligation watch assessment, or talk to a watch repair expert 0800 121 6030 ( 9am-5pm GMT Mon-Fri. )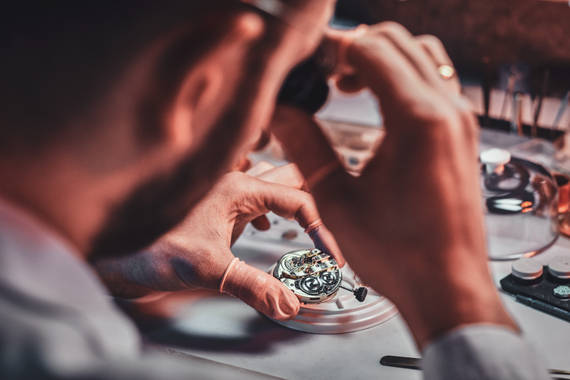 What happens during a Seiko full service?
Seiko expert watchmakers service Seiko quartz and mechanical watches to manufactures standards.
The strap or bracelet of your watch is detached from its case.
The case then opened, and the movement separated. The case is then entirely disassembled.
If we are carrying out a certified manufacture service for luxury brands such as Rolex and Omega the case and bracelet will be re-finished and polished to remove scratches and blemishes. This is carried out by a professional expert polisher.
The inner components are first ultrasonically cleaned then lubricated to minimise friction and wear.
The balance wheel is expertly tested to ensure it's perfectly precise.
The strap undergoes specialist watch cleaning and examination for wear and tear.
Any damaged parts are either refurbished or replaced with genuine or aftermarket equivalent components.
The mechanism is then assembled and reattached to your watch's strap with every seal replaced.
Your timepiece is then finally tested one last time to ensure it's keeping time accurately and to ensure it's still watertight.
All work is convered by a minimum 12 month or 24 month guarantee. Written details available upon request.
Seiko service and repair costs?
We are unbeaten on price and service for Seiko servicing and repairs in the UK. As part of our competitive price promise, we will match or beat any written quotation for a like-for-like door-to-door freepost service. Submit an inquiry below to get started.
Quick, affordable watch repairs from the comfort of your home, office, or on-the-go.
Watch Repair Online | FAQ
Open a watch repair request online, tell us about your repair - upload photo's to our UK service centre. Our expert team will examine your online repair request. If your repair is accepted, we notify you the same day with FREE shipping instructions. Still not convinced? Read on.
Did we convince you? We knew you'd see sense.
We're the UK's most-trusted online watch repair service.
We've been providing convenient, affordable watch repair that doesn't compromise on service and quality since 2014, offering a professional repair service with qualified technicians overseeing every repair. In addition, we repair hundreds of brands, which include prestigious names like Rolex, Omega and Cartier. With more than one and a half thousand reviews, we are the UK's most trusted watch repair retailer on the web.
Cathy Oldman
Great service from a great team. My watch was sent from Australia to the UK as I could not find a repairer here that could help me. The team communicated with me every step of the way with regard to cost, the repair details and time scale. I have my watch back and it looks like new. Highly recommend you use this company for repairing a beloved watch.
John Hills
Had a very good experience with Repairs By Post, from contacting Jonathon who explained the procedure of getting my watch to the Company. was kept up to date with repairs to my watch and the service, my watch was sent back to me well packaged and insured Great Service and would use again and recommend Repairs By Post.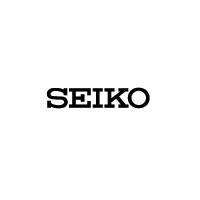 About the Seiko watch brand
"Never look back, look forward, step forward even if only half a step at a time, knowing how to be flexible to accept changes, be sincere."
(Kintaro HATTORI – Founder of Seiko)
Since it was founded in 1881, Seiko Corporation has always maintained its reputation for accuracy, consistency, and excellence. Over the years Seiko has advanced with technology and have always kept on top of market trends.
Seiko UK Limited is the wholly-owned UK subsidiary of the Seiko Watch Corporation of Tokyo, Japan. The brand has operated from the Maidenhead since 1985, and their brands include Seiko, Pulsar and Lorus watches and Seiko & Lorus Clocks. Seiko UK Limited is the UK distributor for Ted Baker and Kenneth Cole Watches.
Seiko also creates electronic reference products such as dictionaries, spellcheckers, and thesauruses. The brand has a varied range of consumer products, which include Seiko guitar tuners and metronomes.
What is the warranty on a Seiko watch?
When you buy your Seiko watch, it's covered by a manufactures warranty.
Seiko recommend servicing your watch about every three years.
If your Seiko warranty has expired, Repairs by post can provide an estimate for both watch repairs and servicing. Don't worry, it does not need to break the bank, and you can start for free.
*No credit card required. Open a repair ticket for a free no-obligation watch assessment, or talk to a watch repair expert 0800 121 6030 ( 9am-5pm GMT Mon-Fri. )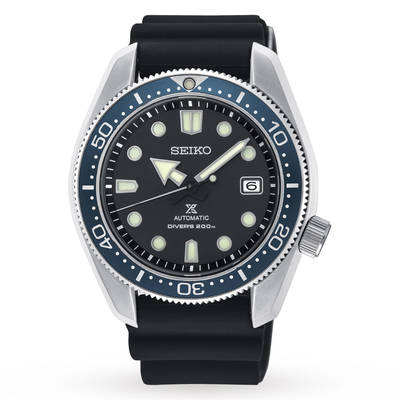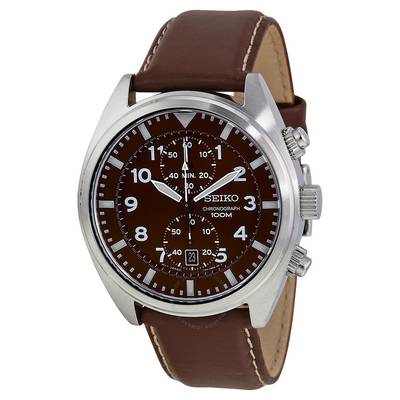 What is the Seiko watch service interval?
Keep your Seiko watch in working order periodic servicing according to brand guidelines. These are the recommended service intervals from Seiko:
12-months water-resistance test.
Seiko recommend servicing your watch about every three years.
If your Seiko requires a service or water test, Repairs by post can help.
*No credit card required. Open a repair ticket for a free no-obligation watch assessment, or talk to a watch repair expert 0800 121 6030 ( 9am-5pm GMT Mon-Fri. )
Seiko maintenance and care tips
If you would like your Seiko watch to last the test of time, it should be handled with care and attention. If your Seiko watch is water-resistant, we advise that it is cleaned with a soft dry cloth to preserve it from wear and tear. The metal bracelet can also be gently cleaned with a dry brush which will eliminate dust that may arise on the timepiece.
Seiko watches are crafted with the resistance to withstand splashes of water. If your timepiece is immersed in seawater, it should be rinsed with a soft cloth soaked in warm freshwater (making sure the crown is screwed down or pushed in) as this will release any salt deposits that may aggravate your skin.
TEMPERATURE
Seiko watches should not be exposed to extreme temperatures (above 60ºC/140ºF, or below 0ºC/32ºF). Extreme temperatures could damage the watches structure and may reduce the service life of the battery and affect the liquidity the watches lubricants. Both Seiko mechanical and quartz watches are delicate to severe changes in temperature. Therefore, it is advised to avoid them as much as possible.
SPORTS
Seiko suggests that while wearing their brand's watch, users should remove them when playing games. Accidents can happen, and this will reduce the chance of your timepiece needing to be sent away for watch repair.
It is recommended that a Seiko watch is removed during sports activities such as tennis, golf or mountain biking, as this will protect it from vibrations that could damage the watches internal movement.
CHEMICAL PRODUCTS
Remove your Seiko watch before touching any chemical products. Chemical products can damage fine jewellery, which leaves many owners devastated. Direct contact solvents and industrial/domestic detergents are not recommended. Like many pieces of jewellery avoid spraying cosmetics and perfumes around your timepiece – not only could this tarnish the metal but it could potentially damage the watch's seals.
WATER RESISTANT Seiko WATCHES
Water-resistant models should have their seals checked every 2 years. If you wear your watch while bathing, then this should be done annually to ensure it maintains its water-resistance.
You must check the water-resistance of your watch as it protects the movement from dirt, moisture and any deterioration when immersed in water. Baume and Mercier recommend that you have your watch serviced as like any watch the seals may be prone to wear and tear. Seiko suggest a water-resistance around every 12 months.
If your Seiko watch becomes submerged in water, do NOT pull out the winding crown or press the push buttons to change the date or start the chronograph. This movement could allow water to enter the case of the watch and could damage it.
If condensation forms we advise you contact as watch repair service to remove the condensation and renew the water-resistance of the watch.
*No credit card required. Open a repair ticket for a free no-obligation watch assessment, or talk to a watch repair expert 0800 121 6030 ( 9am-5pm GMT Mon-Fri. )
SEIKO METAL WATCH BAND CARE
It is not uncommon for stainless steel bands to develop rust due to some corrosion or perspiration that may accumulate between the band's segments.
Cleaning method
Rust can be avoided by wiping off moisture, sweat or dirt with a soft cloth when necessary. Seiko stainless steel watches can be washed easily apply neutral detergent with a small amount of water. If there is a heavy stain on your watch, use a toothbrush which will remove them. We recommend after washing, to wipe the gaps of the band segments with a towel and dry the entire watch thoroughly.
SEIKO LEATHER WATCH STRAP CARE
A leather band is more susceptible to discolouration and deterioration from moisture, sweat, and direct sunlight than metal bands/bracelets. Leather straps may tear or strap colours fade.
Avoid wearing a watch with a leather band while bathing, swimming and working with water even if the watch itself is water-resistant. Also, take care when wearing a watch with a light-coloured band, as stains will be more visible.
Cleaning method
Leaving your watch open to sudden changes of temperature can lead to damage, when not being worn keep your timepiece in a cool dark place, such as a drawer. Avoid leaving it in direct sunlight at temperatures above 60 degrees cause damage to the mechanism.
*No credit card required. Open a repair ticket for a free no-obligation watch assessment, or talk to a watch repair expert 0800 121 6030 ( 9am-5pm GMT Mon-Fri. )
History of Seiko watches
Seiko has a very proud history and one of the most documented in the whole of the watch world. Seiko has been the timekeepers of world-famous sporting events from athletics to tennis. Seiko has also sponsored multiple Olympic games.
With such a rich history Seiko deserves to have a timeline that displays just some of their biggest achievements up until this date.
1881
Let's go back to 1881 when the story of Seiko began. The brand was started by a 22-year-old entrepreneur, Kintaro Hattori, who opened a shop selling and repairing watches and clocks in central Tokyo. It was only eleven years later, in 1892, when he developed the 'Seikosha' brand.
1895
The brand continued to grow throughout the 1890s, and it was the success of Seikosha's wall clock that the business kept flooding in. Kintaro, the founder of the brand, wanted to expand and looked to broaden the range of his business.
It was in 1895 that he created a pocket watch called the Timekeeper. This was a significant move for the brand and the step they needed to take to keep their business relevant in the 1900s. Without this move, the future of Seiko would have been very different as it paved the way for Japan's first-ever wristwatch.
1913
This was the beginning of the Taisho Era, and pocket watches were still very much in demand. At this time there were only a few wristwatches imported to Japan. This was when Kintaro determined that the market was changing and wanted to be 'one step ahead' of his watchmaking competition.
This was when the founder created Japan's first-ever wristwatch. In 1913, he succeeded, and it was created.
During this time, the company could produce only 30 to 50 watches a day, but, for the first time, Kintaro had established a lead on the rest.
1929
This is when the railway network expanded and Japan National Railways appointed Seiko as its official supplier. Train drivers often made wooden cut-outs on their consoles where the approved pocket watch would sit in the line of sight as they drove their trains.
1960
The first Grand Seiko model was produced. A small team of Seiko's most experienced and skilled watchmakers was given the task of making the very best watch of which they were capable of.
This unique watch, Grand Seiko, was assembled to represent the pinnacle of Seiko's excellence in mechanical watchmaking. The timepiece was constructed to deliver more accuracy, legibility, and durability than any other watch.
1964
Seiko creates stopwatches for the Tokyo Olympics. One thousand two hundred seventy-eight stopwatches were created in total.
1969
In 1969 this was the year that Seiko created the world's first automatic chronograph with a 'magic lever'. This Seiko timepiece had a column wheel and vertical clutch, and at the time it was a one of a kind design.
Quick, affordable watch repairs from the comfort of your home, office, or on-the-go.