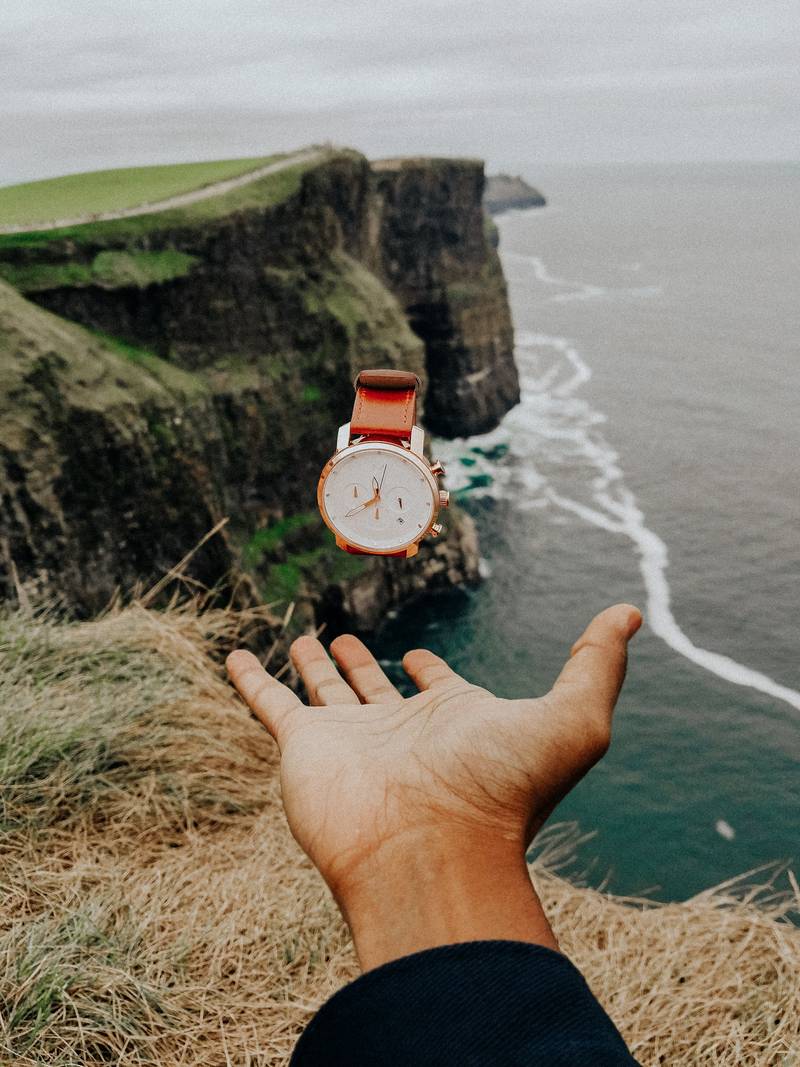 Avoid costly repair bills with our watch care guide.
We've all done it. Whether it is a new watch, car, or phone, buy it, turn it on, strap it on, and suddenly we think we know everything there is to know. Rarely do we bother to read the instructions or FAQ. Your watch is no exception, simple it may seem there are one or two things worth knowing to help maintain it and keep it looking good for years or even generations to come.
Here are our top 10 watch care tips along with one or two do's and don'ts to help maintain your watch and reduce costly repair or replacement costs.
Keep your watch clean.

By far, the easiest way to keep a watch looking good and practically like new is to set-aside a couple of minutes and have a daily clean routine. Giving your watch a regular wipe-down will keep it in optimum condition. It's easy to do and can form part of a more significant accessory clean up.

Understand your watch water-resistance rating before entering the water.

A watch rated with 50 metres on the dial or case back does doesn't mean it can be used diving to a depth of 50 metres.

The water resistance rating refers to the static pressure it can withstand. The pressure arises when swim underwater, the pressure on the watch can vary and causes seals to fail, and water enters the watch. Most water-resistant watches are not made for prolonged active use in water.

Don't Over wind your watch.

Most modern watches come with a mechanism that allows the mainspring to slide inside the barrel or stops it entirely once the spring is fully wound protection against over-winding. The best advice here is, don't force it.

Don't wind, or set your watch while it is on your wrist.

Never wind or set your wrist-watch while you are wearing it. If you leave your watch on, you may wind your watch at an awkward angle, or put unnecessary strain on the crown and stem.

Don't change the time backwards

Don't adjust the time on your watch in a counterclockwise direction, especially if the watch has calendar functions. Some watches can tolerate the abuse, but it's better to avoid the possibility of damage altogether.

Don't set your date within 3 hours of midnight.

During the hours before and after midnight, your watch is gearing up for a date change. For accurate date adjustment, set the date function during the hours below the centerline (hours 3 through to 9).

Keep it water-tight — screw down the crown.

Always check and double-check to ensure a watch fitted with a screwed-down crown are closed tightly. Screwed-down pushers for a chronograph or any other functions deserve the same attention. This one oversight can rack up expensive repair bills. If a screwed-down crown is not secured, water will likely get into the case and start oxidizing the metal. In time, the problem can destroy the watch.

Keep it away from magnets and electrical devices.

Has your automatic watch stopped? Has the movement speed started to vary slightly, or is it acting strangely? It could be magnetized. Keep your watch away from magnetic fields and electrical devices and appliances.

Change the battery regulary.

A watch battery can last anything from 2-5 years. Quartz movements generally stop working when the battery dies. Simple this may seem, replacing the battery requires the watch case to be opened. If it's a water-resistant timepiece, it should undergo a reseal and pressure test to maintain manufacture water-resistance rating.

Look after it with regular servicing and maintenance.

Like any mechanical device, your watch will require servicing from time to time. A quartz watch may only require a simple battery swap while mechanical watches and automatics such as Rolex, Omega, and TAG have prescribed manufacturer service intervals. In general, you should consider a service every 2-5 years.
The faster, less-expensive way to repair any watch. From your home, office or on the go.
The UK's #1 watch repair website at your fingers.
Open a watch repair request, define your repair - upload photo's to our UK service center. Our expert team will examine your repair request. If your repair is accepted, we notify you the same day with FREE shipping instructions. Still not convinced? Read on.
Did we convince you? We knew you'd see sense.