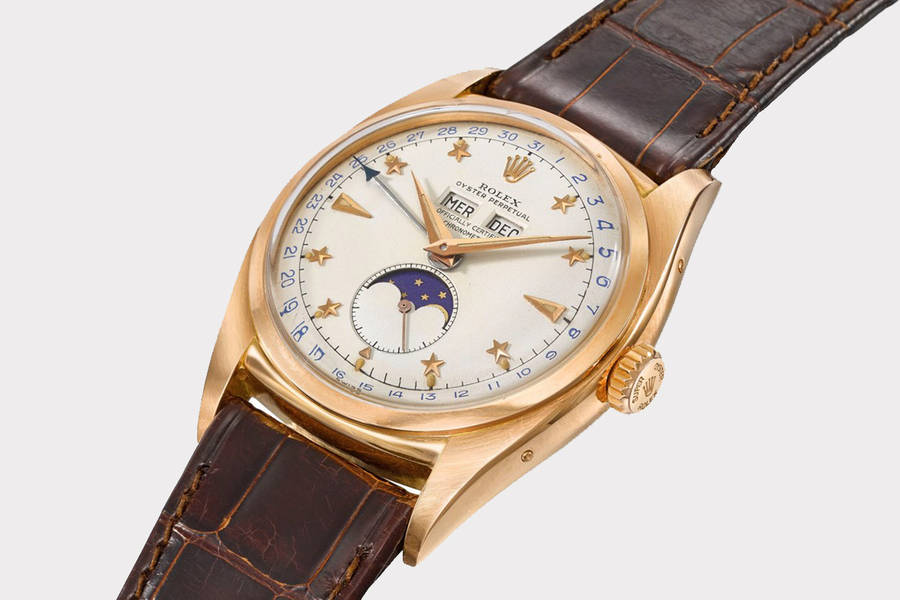 Vintage watch repairs and restoration.
From Accurist to Rolex. Wrist-watch or pocket watch. Our expert team can help you repair or restore your antique or vintage watch.
Get started with the UK's leading watch repair service center.
*No credit card required. Open a repair ticket for a free no-obligation watch assessment, or talk to a watch repair expert 0800 121 6030 ( 9am-5pm GMT Mon-Fri. )
Free, Insured postage
Use our free postage pack for a safe and fast delivery..
12/24 months Guarantee
Enjoy peace of mind with our guarantee on all repairs
Fast turn-around
Our efficient service is faster than your nearest high-street watch shop.
Expert repairs and restoration for all makes of vintage and antique watch.
Our professional range of vintage watch repair services designed for you.
Vintage timepieces hold a lot of emotion with their owners and often these rare pieces are irreplaceable. It's recommended that your Vintage wristwatch is maintained and looked after professionally ensuring it lasts the test of time. Repairs by Post offer a fast, professional Vintage watch repair service by post to ensure your Vintage timepiece continues to work for years to come. If your watch has stopped working, broken, needs a service or anaesthetic make-over our expert team can help. If your vintage watch has stopped working don't give up hope. Repairs by post to the rescue. With more than 30 years experience our expert team can source orginal or replacement parts.
Vintage watches are timeless, invaluable, and irreplaceable, which is why we strive to restore your vintage watch to its original working order.
*No credit card required. Open a repair ticket for a free no-obligation watch assessment, or talk to a watch repair expert <a href='tel:08001216030'>0800 121 6030</a> ( 9am-5pm GMT Mon-Fri. )
Vintage watch repair near me?
Take a walk to your nearest post-office and go direct to the UK's leading Vintage online watch repair centre.
We've made it safe, fast and FREE to send your Watch to Repairs by post. Just wrap, pack and attach our free Royal Mail postage-paid shipping label. Repairs by post will have your Vintage watch repair off to a flying start in no-time, and with the peace of mind you're are dealing with Britains leading Vintage watch repair near me, provider.
It's easy to get started — fill out our watch repair request, and we'll give your watch repair a quick assessment and send you an email with the next steps.
Is my watch insured whilst in transit? (2 min read)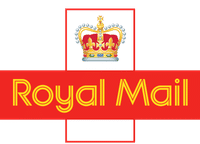 We're the UK's most-trusted online watch repair service.
We've been providing convenient, affordable watch repair that doesn't compromise on service and quality since 2014, offering a professional repair service with qualified technicians overseeing every repair. In addition, we repair hundreds of brands, which include prestigious names like Rolex, Omega and Cartier. With more than one and a half thousand reviews, we are the UK's most trusted watch repair retailer on the web.
Konrad Grossey
The service provided made the whole experience straight forward and easy with regular communications regarding progress. I was genuinely surprised by the quality of the refurbished watch which has essentially been restored to new condition. I have used several companies to service/repair my watches in the past, but 'repairs by post' is way ahead of the pack. I strongly recommend.
Anne Barker
This was exemplary customer service, grounded in pride in craftsmanship. Patiently, over nearly a year, the experts worked on a wristwatch of sentimental value, and succeeded. Along the way they sent unsought updates so I never worried that they had forgotten me or lost the watch. What a delight to deal with such professional (and charming) people
Watch Repair Online | FAQ
Open a watch repair request online, tell us about your repair - upload photo's to our UK service centre. Our expert team will examine your online repair request. If your repair is accepted, we notify you the same day with FREE shipping instructions. Still not convinced? Read on.
Did we convince you? We knew you'd see sense.
Vintage maintenance and care tips
VINTAGE WATCH SERVICING INTERVALS
Make sure you are maintaining your vintange timepiece. When investing in a piece of luxury wristwear or pocket watch, ensure that your timepiece is continually accurate and in good working order to keep it in the best shape?
To optimise the performance of your vintage watch, regular upkeep and servicing is necessary. Repairs by Post recommended that your vintage watch is serviced every 3-5 years. Maintenance can vary and will depend on the wear and tear your watch undergoes and its age.
VINTAGE REPAIR AND WATCH CARE
To guarantee active water resistance, we recommend that you do not expose your timepiece to hot, clorinated or salt water.
We recommend that you clean your watch with a simple soft cloth and water only. We advise you do not submerge your watch underwater. Only do this if you watch is water-rated
Should your watch be exposed to saltwater use, make sure that you take the time to rinse it under tap water and wipe it dry with a soft cloth.
If your watch has a metal band, make sure you wash periodically. We recommended that your watch is cleaned with a soft brush that is dipped in mild, soapy water.
Wipe your watch dry with a soft cloth.
Make sure that your crown is always set in the closed position (otherwise known as the normal position. Make sure you tighten the screw-lock crown down completely.
AVOID WATER AND DUST DAMAGE
If you need to change the time on your vintage watch, it is advised to avoid manually changing them during the times of 10 pm, and 2 am. This could interfere with the setting of your watch as this is when the date is automatically due to change.
Making sure the crown is pushed in will prevent infiltration of water or dust, which could lead to internal damage.
TEMPERATURE
Watches are sensitive instruments; therefore, it is crucial to avoid your watch from being exposed to rapid changes in temperature, both hot and cold.
Specific temperatures and movements can damage your vintage timepiece. If your watch is if exposed to temperatures above 60 degrees it could damage the inside or outside of your watch; therefore, we recommend you avoid leaving your watch in high-risk areas such as windows.
*No credit card required. Open a repair ticket for a free no-obligation watch assessment, or talk to a watch repair expert 0800 121 6030 ( 9am-5pm GMT Mon-Fri. )
That sounds pretty simple, right... Ready to get started?
Did we mention all our vintage watch repairs come with a minimum 12-month guarantee.
Get started
*No credit card required. Open a repair ticket for a free no-obligation watch assessment,
or talk to a watch repair expert <a href='tel:08001216030'>0800 121 6030</a> ( 9am-5pm GMT Mon-Fri. )