Keep your watch looking good with our simple to use cleaning guide.
How to clean your watch — Whether it's a Rolex, Michael Kors or a pocket timepiece. Your watch is crawling in grime - The Repairs by post team share how to fix that with some simple products and techniques.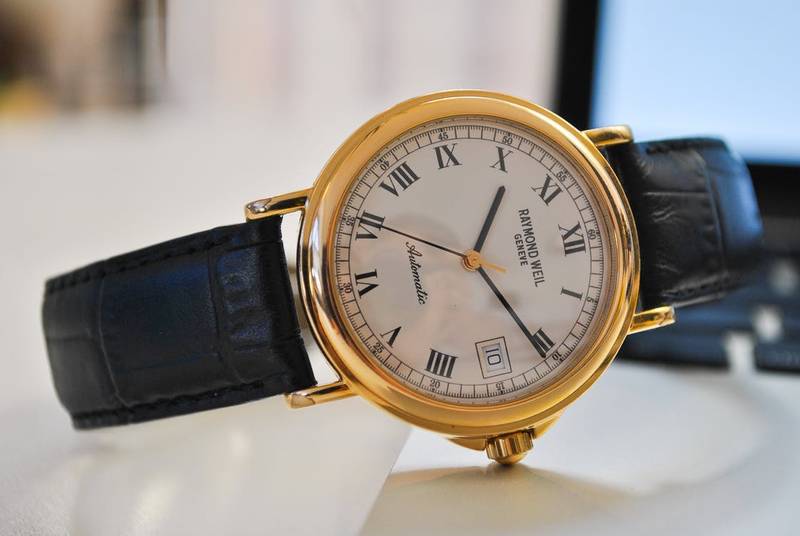 Your watch says as much about you as do the shoes on your feet. Like your shoes, they often suffer a lot of daily wear and tear. A timepiece is something to be admired and can often be a sign of beauty or success. Over-time your watch's appearance can fade, and with it, its appeal. Metal bracelets and leather straps soon get grimy. If you wear a leather strap, all those heavy workouts at the gym get soaked up in your strap. Or if you're like me and like to wear your watch morning, noon and night —that stainless steel strap soon gets grimy.
So how do you avoid this? We asked our service center expert on some simple tips to keep your watch clean and looking good.
Daily care: The wipe down.
By far, the easiest way to keep a watch looking good and practically like new is to set-aside a couple of minutes and have a daily clean routine. Giving your watch a regular wipe-down will keep it in optimum condition. It's easy to do and can form part of a more significant accessory clean up. If you don't do this already, make a daily routine, for example, when you take your morning coffee or an Uber to work to clean your glasses, watch, and phone. Take a soft, clean, dry cloth and wipe the inside of the band or strap/band and wipe gently around the case back. This removes surface residue that built up over the last 24 hours.
For optimum results, you can use a small amount of glass cleaner - This is the stuff you can buy in small bottles for keeping your glasses clean. Apply a small drop to your watch dial, stainless strap and case rear will not only remove dirt but will get it gleaming. Glass cleaner works equally well on the face and case of your phone. Use it liberally, and don't spray it into seals or internal parts. Keeping a small bottle of glass cleaner at hand for your daily clean up will keep your watch and accessories sparkling and in top-notch condition, but make sure its lo on Alcolhol.
The full-monty watch clean up.
Most of you probably don't have a daily watch clean routine. Getting tough long-term grime away from the case and strap will need more than a wipe. Regardless of all the chemicals, you can get your hands on your friend, and the safest approach is pure kitchen dish soap paired with a soft toothbrush.
Here is the process (not suitable for leather).
Get two bowls. One with clean, warm water (for rinsing) and one with some soapy water (for cleaning).
Dip the watch bracelet or strap into the soapy water, hold it for 20-30 seconds (hold the watch to protect it from water).
Use a soft toothbrush to gently scrub the band or bracelet, paying particular attention to all the links, claps, and crevices.
Dip into the warm water to rinse.
Pat dry with a soft cloth or paper towel.
Leave to dry completely before wearing.
Special care for leather straps
Leather straps need more specialized care. Getting the leather strap wet and the dry will over time cause it to dry and crack. To clean a leather strap, your best route is a specialized cleaning product or cleaning lotion.
Leave it to the professionals.
The best way to keep a watch in optimum condition and performance is to send it in for regular servicing and maintenance. A professional service center will have the ultrasonic cleaning equipment, and if your watch case or strap is stainless and scratched, they can re-finish it for you making it look as good as new. An excellent service center may even clean your watch for free as part of their repair or service procedure.
The faster, less-expensive way to repair any watch. From your home, office or on the go.
The UK's #1 watch repair website at your fingers.
Open a watch repair request, define your repair - upload photo's to our UK service center. Our expert team will examine your repair request. If your repair is accepted, we notify you the same day with FREE shipping instructions. Still not convinced? Read on.
Did we convince you? We knew you'd see sense.