Tag Heuer watch repairs
We've made it ridiculously easy to get your Tag Heuer watch repaired or serviced. You can start right now, and it won't break your wallet.
Get started with the UK's leading Tag Heuer watch repair service center.
*No credit card required. Open a repair ticket for a free no-obligation watch assessment, or talk to a watch repair expert 0800 121 6030 ( 9am-5pm GMT Mon-Fri. )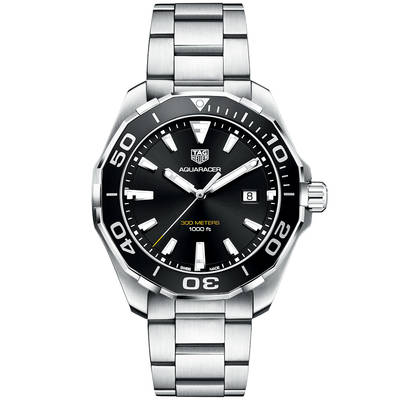 Free, Insured postage
Fully insured to £10K use our free postage pack.
12/24 months Guarantee
Genuine branded parts — unless we tell you.
Fast turn-around
Quicker than your nearest high-street watch shop.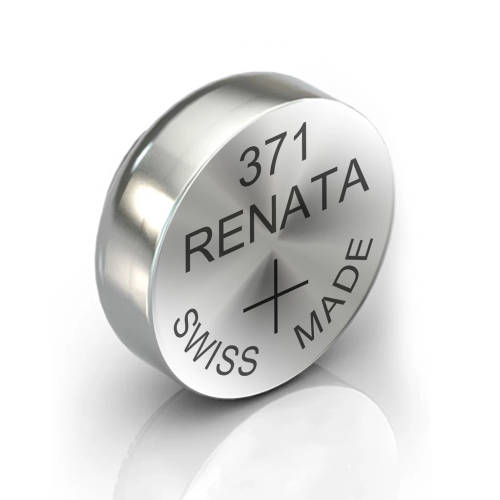 Tag Heuer watch battery replacement
Tag Heuer battery died?
Let Repairs by post handle the fuss with our easy to use Tag Heuer battery replacement postal service. The Tag Heuer technicians replace batteries for all Tag Heuer models of ladies and mens wrist-watch.
If you are looking for the nearest local watch battery replacement shop, why not try out easy to use nationwide battery replacement service}.
We use only the best Swiss-made batteries. These are the recommended choice of most Swiss brands.
Your watch is specially resealed to ensure its water-tight gasket meets manufactures ratings and is water resistant again.
During the battery replacement process the Tag Heuer technician will complete a full inspection of your watch.
Our free inspection ensures your Tag Heuer watch remains in optimum mechanical and anaesthetic condition, providing peace of mind and extended lifespan for years to come.
It's easy to get started with our online Tag Heuer battery replacement service. Click the button below and receive your free postal instructions and label.
Tag Heuer watch repair near me?
Take a walk to your nearest post-office and go direct to the UK's leading Tag Heuer online watch repair centre.
We've made it safe, fast and FREE to send your Watch to Repairs by post. Just wrap, pack and attach our free Royal Mail postage-paid shipping label. Repairs by post will have your Tag Heuer watch repair off to a flying start in no-time, and with the peace of mind you're are dealing with Britains leading Tag Heuer watch repair near me, provider.
It's easy to get started — fill out our watch repair request, and we'll give your watch repair a quick assessment and send you an email with the next steps.
Is my watch insured whilst in transit? (2 min read)
Stay at home, stay safe — Door to door collection with Ipostparcels.com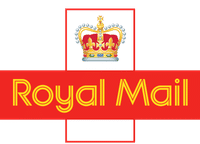 Has your Tag Heuer watch stopped working, ticking or in need of a service?
If your Tag Heuer has stopped working or ticking, in need of a service, refurbishment or restoration our expert team can help. We recommended that your Tag Heuer wristwatch is maintained and looked after professionally to ensure it works for years to come. Repairs by Post offer a fast, professional Tag Heuer watch repair service by post, from your home, office or on the go. Here are some of the services the Tag Heuer service centre provides.
Britains #1 Tag Heuer service centre online for Tag Heuer repairs and servicing. Can't see the service you need?
*No credit card required. Open a repair ticket for a free no-obligation watch assessment, or talk to a watch repair expert 0800 121 6030 ( 9am-5pm GMT Mon-Fri. )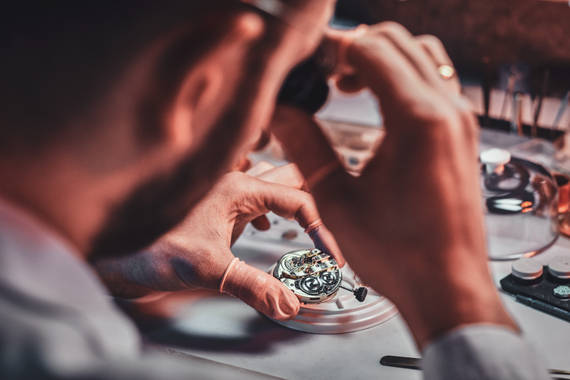 What happens during a Tag Heuer full service?
Tag Heuer expert watchmakers service Tag Heuer quartz and mechanical watches to manufactures standards.
The strap or bracelet of your watch is detached from its case.
The case then opened, and the movement separated. The case is then entirely disassembled.
If we are carrying out a certified manufacture service for luxury brands such as Rolex and Omega the case and bracelet will be re-finished and polished to remove scratches and blemishes. This is carried out by a professional expert polisher.
The inner components are first ultrasonically cleaned then lubricated to minimise friction and wear.
The balance wheel is expertly tested to ensure it's perfectly precise.
The strap undergoes specialist watch cleaning and examination for wear and tear.
Any damaged parts are either refurbished or replaced with genuine or aftermarket equivalent components.
The mechanism is then assembled and reattached to your watch's strap with every seal replaced.
Your timepiece is then finally tested one last time to ensure it's keeping time accurately and to ensure it's still watertight.
All work is convered by a minimum 12 month or 24 month guarantee. Written details available upon request.
Tag Heuer service and repair costs?
We are unbeaten on price and service for Tag Heuer servicing and repairs in the UK. As part of our competitive price promise, we will match or beat any written quotation for a like-for-like door-to-door freepost service. Submit an inquiry below to get started.
The faster, less-expensive way to repair any watch. From your home, office or on the go.
So what's the catch?
There isn't one. Open a watch repair request, define your repair - upload photo's to our UK service centre. Our expert team will examine your repair request. If your repair is accepted, we notify you the same day with FREE shipping instructions. Still not convinced? Read on.
Did we convince you? We knew you'd see sense.
People are talking about our repair service
Jax Gibson
Repairs undertaken to my ladies Tag Heuer watch. Good website followed by clear communication regarding work needing to be carried out with options to include or not very happy with the work done and would definitely highly recommend.
Chris Jefferys
Excellent quality of workmanship - extremely happy with my beautifully restored watch.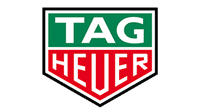 About the Tag Heuer watch brand
TAG Heuer has been creating watches for over 150 years and has pushed passed conventions in traditional Swiss watchmaking. Thanks to their passion and innovation, they've created some of the world's most precise watches.
What is the warranty on a Tag Heuer watch?
When you buy your Tag Heuer watch, it's covered by a manufactures warranty.
Your TAG Heuer has been manufactured in the strict tradition of Swiss watchmaking and has been individually tested to ensure that it is water-resistant and functions perfectly. Nevertheless, it is covered by a limited International guarantee against any manufacturing defect for a period of two years from the date of purchase.
If your Tag Heuer warranty has expired, Repairs by post can provide an estimate for both watch repairs and servicing. Don't worry, it does not need to break the bank, and you can start for free.
*No credit card required. Open a repair ticket for a free no-obligation watch assessment, or talk to a watch repair expert 0800 121 6030 ( 9am-5pm GMT Mon-Fri. )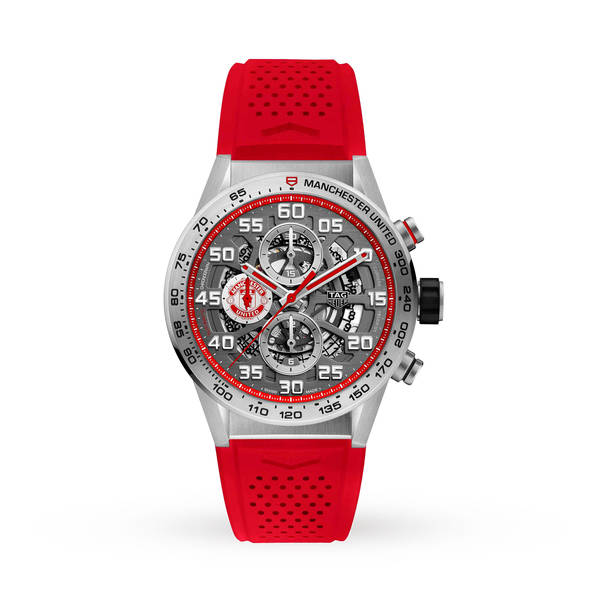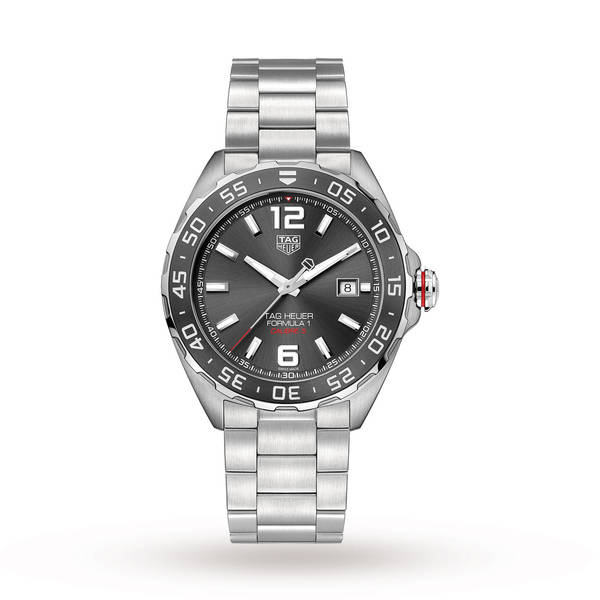 What is the Tag Heuer watch service interval?
Keep your Tag Heuer watch in working order periodic servicing according to brand guidelines. These are the recommended service intervals from Tag Heuer:
As a general rule, all TAG Heuer watches require an annual check of their water-resistance.
Carry out a TAG Heuer maintenance service every 1-2 years to ensure the water-resistance of your watch, Carry out a TAG Heuer complete overhaul every 4 – 6 years to ensure the proper functioning of your timepiece.
If your Tag Heuer requires a service or water test, Repairs by post can help.
*No credit card required. Open a repair ticket for a free no-obligation watch assessment, or talk to a watch repair expert 0800 121 6030 ( 9am-5pm GMT Mon-Fri. )
Tag Heuer maintenance and care tips
If you would like your TAG Heuer watch to last the test of time, it should be handled with care and attention. If your TAG Heuer watch is water-resistant, we advise that it is cleaned with a soft dry cloth to preserve it from wear and tear. The metal bracelet can also be gently cleaned with a dry brush which will eliminate dust that may arise on the timepiece.
TAG Heuer watches are crafted with the resistance to withstand splashes of water. If your timepiece is immersed in seawater, it should be rinsed with a soft cloth soaked in warm freshwater (making sure the crown is screwed down or pushed in) as this will release any salt deposits that may aggravate your skin.
TEMPERATURE
TAG Heuer watches should not be exposed to extreme temperatures (above 60ºC/140ºF, or below 0ºC/32ºF). Extreme temperatures could damage the watches structure and may reduce the service life of the battery and affect the liquidity the watches lubricants. Both TAG Heuer mechanical and quartz watches are delicate to severe changes in temperature. Therefore, it is advised to avoid them as much as possible.
SPORTS
TAG Heuer suggests that while wearing their brand's watch, users should remove them when playing games. Accidents can happen, and this will reduce the chance of your timepiece needing to be sent away for watch repair.
It is recommended that a TAG Heuer watch is removed during sports activities such as tennis, golf or mountain biking, as this will protect it from vibrations that could damage the watches internal movement.
CHEMICAL PRODUCTS
Remove your TAG Heuer watch before touching any chemical products. Chemical products can damage fine jewellery, which leaves many owners devastated. Direct contact solvents and industrial/domestic detergents are not recommended. Like many pieces of jewellery avoid spraying cosmetics and perfumes around your timepiece – not only could this tarnish the metal but it could potentially damage the watch's seals.
WATER RESISTANT TAG HEUER WATCHES
Water-resistant models should have their seals checked every 2 years. If you wear your watch while bathing, then this should be done annually to ensure it maintains its water-resistance.
You must check the water-resistance of your watch as it protects the movement from dirt, moisture and any deterioration when immersed in water. Baume and Mercier recommend that you have your watch serviced as like any watch the seals may be prone to wear and tear. TAG Heuer suggest a water-resistance around every 12 months.
If your TAG Heuer watch becomes submerged in water, do NOT pull out the winding crown or press the push buttons to change the date or start the chronograph. This movement could allow water to enter the case of the watch and could damage it.
If condensation forms we advise you contact as watch repair service to remove the condensation and renew the water-resistance of the watch.
*No credit card required. Open a repair ticket for a free no-obligation watch assessment, or talk to a watch repair expert 0800 121 6030 ( 9am-5pm GMT Mon-Fri. )
OTHER WAYS TO REDUCE DAMAGE TO YOUR TAG HEUER
Here are some simple tips and care instructions to help you minimise repair costs while increasing the longevity of your TAG Heuer watch.
Keep away from extreme temperatures, a sharp change in temperature can cause condensation underneath the crystal.
Keep out of strong direct sunlight; this can damage the movement if exposed to temperatures above 60 degrees.
Chemical products may corrode the water-resistant gaskets and ruin the aesthetic of your timepiece.
Sand has small minerals in it which can scratch the sapphire crystal or steel bracelet on your TAG Heuer watch.
If you're going to be near water, ensure the crown is fully pushed in and avoid the leather strap touching water as this may damage it. We offer --If you have any doubts about the water-resistance of your watch, simply clean it with a soft brush.
History of Tag Heuer watches
TAG Heuer watches can be traced back to 1860 when "Heuer Watchmaking" was founded by Edouard Heuer in St-Imier, Switzerland. He patented his first chronograph is 1882 and by 1887 had patented the 'oscillating pinion' which is still used by major watchmakers of mechanical chronographs today.
An oscillating pinion, which comprises a mobile stem and two gears, allows the chronograph to function very efficiently by replacing the two large wheels of the anterior movements. A coupling system enables the chronograph to locate onto the watch movement with ultimate precision. The chronograph's lightning-fast start — an incredible 2/1,000th-of-a-second — guarantees the utmost in timekeeping accuracy. If there is an inaccuracy in the timekeeping of your TAG Heuer watch it should be sent for repair by one of our skilled horologists immediately.
After the success of his previous patents, Heuer continued to innovate in the watch industry. In 1911 he developed the "Time of Trip" patent which was his first dashboard chronograph to be used in automobiles and aircraft. This design encompassed a set of small hands mounted at the 12 o'clock position of the traditional clock, which indicated the duration of the journey. A crown attached at the top allowed the user to start/stop these hands and see the duration of the trip.
1914
It was not until 1914 that Heuer's first wristwatch was created, as these were designed from traditional pocket watches the crown was positioned at the 12 o'clock position.
1916
Heuer invented the "micrograph" which was the first stopwatch with an accuracy of 1/100 of a second. This was followed closely by the "semikrograph" which offered an improved timing of 1/50 of a second.
The 1930'S AND 1940'S
During these years the "Autavia" was invented, a dashboard clock used in automobiles and aviation. The name is a combination of these names. The companion to the Autavia was the "Hervue", and this design could run for an impressive eight days without being wound.
Heuer's innovation continues, and by the mid-1940s, this line of watches included two and three register models. The three-register model even included a full day/date/month calendar.
The 1950'S
In the early 1950's Heuer was creating watches for Abercrombie & Fitch. The brand created exclusive designs sold only to the retailer. The unique designs included "Seafarer" which was the world's first chronograph with a tide level indicator and the "Auto-graph" which had a tachometer scale and a manual reference hand which allowed a rally driver or navigator to determine whether the car was achieving the desired pace, over a measured mile. These features could also count golf scores!
The 1960'S
In 1962 TAG Heuer became the first Swiss watch in space; John Glenn wore a stopwatch by the brand when piloting Mercury-Atlas 6 spacecraft. The watch is now on display at the San Diego Air and Space Museum. During these years, most of the watches created by the brand used movements manufactured by Valjoux – is a Swiss manufacturer of mechanical watch movements.
During the 1960s the race was on to introduce automatics chronographs. TAG Heuer was in competition with Zenith and Seiko to bring these to the market. Repairs by Post also specialise in Seiko watch repairs. During this time TAG Heuer partnered with Hamilton and Breitling and held press conferences in Geneva and New York, on 3 March 1969 to show their new lines of chronographs. TAG Heuer's first automatic chronographs were the Autavia, Carrera and Monaco.
The Monaco watch was the first automatic chronograph with a square face and was worn by movie legend Steven McQueen. The "Monaco" was reissued with a new design in 1998 and was reintroduced again with an entirely new mechanism in 2003 in response to McQueen's increasing popularity. Today The "Monaco" can still be purchased and is holding up TAG Heuer's impeccable standards.
The 1970'S
During the 1970's TAG Heuer introduced their first digital chronosplit, which had LCD and LED displays it was named the "Chronosplit". In these years, the brand also started using the Valjoux 7750 (TAG Heuer Calibre 16) movement in its automatic watches and is still seen to be one of the most successful automatic chronograph movements ever made.
The 1980'S
Until now TAG Heuer was only ever known as "Heuer". The name we recognise today was formed in 1985 when Techniques d'Avant Garde (TAG) acquired Heuer.
In 2010, TAG Heuer introduced the 'Pendulum Concept', the first magnetic oscillator without hairspring capable of providing restoring torque comparable to that of hairspring.
Today TAG Heuer still creates models of their most loved pieces, including the Carrera, which has seen over 10 models since its creation.
2019
At Baselworld 2019, Tag Heuer launched Autavia. The collection, originally from 1962, was based upon the relationship between watches, cars and planes. Redesigned for 2019 the dial is more transparent and luminescent, the crown has a retro feel, and the back is engraved with a tyre and a propellor.
For golfers, there is the newly launched TAG Heuer Golf, an application available for the new TAG Heuer Connected Modular Golf Edition or on a smartphone. It has a 3D mapping for over 39000 gold courses worldwide, professional statistics and satellite images.
The faster, less-expensive way to repair any watch. From your home, office or on the go.