Emporio Armani watch repair and battery replacement
from £39. Inc postage pack, insurance and VAT.
Here at Repairs by post, we offer a fast, easy and convenient way to repair your Emporio Armani watch. With over 1500 reviews online, we have earnt a reputation as a leading online service centre. Our highly trained watchmakers can resolve most issues, from a simple battery replacement to a complete quartz service.
Discover why thousands of satisfied customers choose Repairs by post for Emporio Armani watch repair and maintenance.
*Prices inc. VAT and postage both ways. 12-months guarantee, No hidden fees. Open a repair ticket for a free no-obligation watch assessment, or talk to a watch repair expert 0800 121 6030 ( 9am-5pm GMT Mon-Fri. ). No credit card required.
Example: Emporio Armani Renato (AR11186) Quartz service: £59 inc VAT, two-way shipping and 12 month guarantee.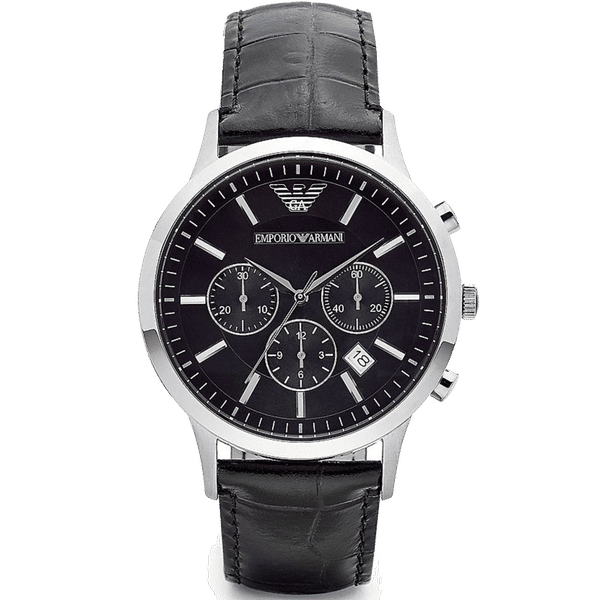 Free, Insured postage
Use our free postage pack for a safe and fast delivery..
12/24 months Guarantee
Enjoy peace of mind with our guarantee on all repairs
Fast turn-around
Our efficient service is faster than your nearest high-street watch shop.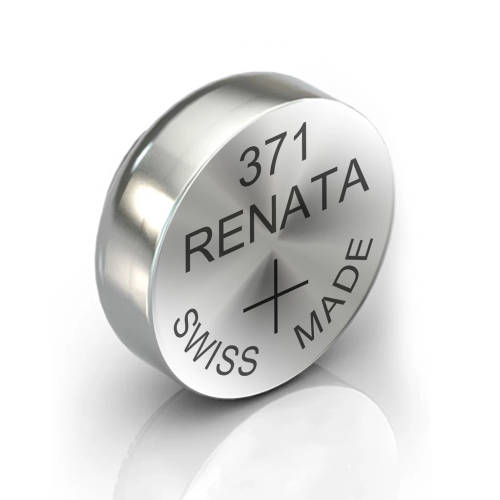 Emporio Armani watch battery replacement
Emporio Armani battery died?
Let Repairs by post handle the fuss with our easy to use Emporio Armani battery replacement postal service. The Emporio Armani technicians replace batteries for all Emporio Armani models of ladies and mens wrist-watch.
If you are looking for the nearest local watch battery replacement shop, why not try out easy to use nationwide battery replacement service}.
We use only the best Swiss-made batteries. These are the recommended choice of most Swiss brands.
Your watch is specially resealed to ensure its water-tight gasket meets manufactures ratings and is water resistant again.
During the battery replacement process the Emporio Armani technician will complete a full inspection of your watch.
Our free inspection ensures your Emporio Armani watch remains in optimum mechanical and anaesthetic condition, providing peace of mind and extended lifespan for years to come.
It's easy to get started with our online Emporio Armani battery replacement service. Click the button below and receive your free postal instructions and label.
Emporio Armani watch repair near me?
Take a walk to your nearest post-office and go direct to the UK's leading Emporio Armani online watch repair centre.
We've made it safe, fast and FREE to send your Watch to Repairs by post. Just wrap, pack and attach our free Royal Mail postage-paid shipping label. Repairs by post will have your Emporio Armani watch repair off to a flying start in no-time, and with the peace of mind you're are dealing with Britains leading Emporio Armani watch repair near me, provider.
It's easy to get started — fill out our watch repair request, and we'll give your watch repair a quick assessment and send you an email with the next steps.
Is my watch insured whilst in transit? (2 min read)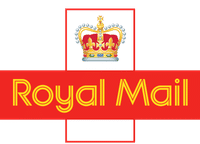 Has your Emporio Armani watch stopped working, ticking or in need of a service?
If your Emporio Armani has stopped working or ticking, in need of a service, refurbishment or restoration our expert team can help. We recommended that your Emporio Armani wristwatch is maintained and looked after professionally to ensure it works for years to come. Repairs by Post offer a fast, professional Emporio Armani watch repair service by post, from your home, office or on the go. Here are some of the services the Emporio Armani service centre provides.
Britains #1 Emporio Armani service centre online for Emporio Armani repairs and servicing. Can't see the service you need?
*No credit card required. Open a repair ticket for a free no-obligation watch assessment, or talk to a watch repair expert 0800 121 6030 ( 9am-5pm GMT Mon-Fri. )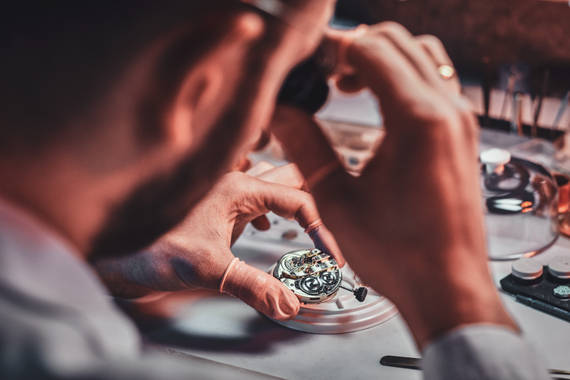 What happens during a Emporio Armani full service?
Emporio Armani expert watchmakers service Emporio Armani quartz and mechanical watches to manufactures standards.
The strap or bracelet of your watch is detached from its case.
The case then opened, and the movement separated. The case is then entirely disassembled.
If we are carrying out a certified manufacture service for luxury brands such as Rolex and Omega the case and bracelet will be re-finished and polished to remove scratches and blemishes. This is carried out by a professional expert polisher.
The inner components are first ultrasonically cleaned then lubricated to minimise friction and wear.
The balance wheel is expertly tested to ensure it's perfectly precise.
The strap undergoes specialist watch cleaning and examination for wear and tear.
Any damaged parts are either refurbished or replaced with genuine or aftermarket equivalent components.
The mechanism is then assembled and reattached to your watch's strap with every seal replaced.
Your timepiece is then finally tested one last time to ensure it's keeping time accurately and to ensure it's still watertight.
All work is convered by a minimum 12 month or 24 month guarantee. Written details available upon request.
Emporio Armani service and repair costs?
We are unbeaten on price and service for Emporio Armani servicing and repairs in the UK. As part of our competitive price promise, we will match or beat any written quotation for a like-for-like door-to-door freepost service. Submit an inquiry below to get started.
Quick, affordable watch repairs from the comfort of your home, office, or on-the-go.
Watch Repair Online | FAQ
Open a watch repair request online, tell us about your repair - upload photo's to our UK service centre. Our expert team will examine your online repair request. If your repair is accepted, we notify you the same day with FREE shipping instructions. Still not convinced? Read on.
Did we convince you? We knew you'd see sense.
We're the UK's most-trusted online watch repair service.
We've been providing convenient, affordable watch repair that doesn't compromise on service and quality since 2014, offering a professional repair service with qualified technicians overseeing every repair. In addition, we repair hundreds of brands, which include prestigious names like Rolex, Omega and Cartier. With more than one and a half thousand reviews, we are the UK's most trusted watch repair retailer on the web.
Verity Court
Great Company to deal with, superb Emporio Armani watch service, wouldn't go anywhere else :)
Ken Wright
Very quick and professional repair of Emporio Armani.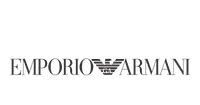 About the Emporio Armani watch brand
Another watch range born from a fashion house. A designer collection of men's and ladies watches that contains styles for every occasion. From super sleek to chunky, at a high price point, it is no wonder that Armani watches are consistently at the top of the best-seller list. Our current favourite is the Maccanico range but for the ladies, something much more classical, the Emporio Armani Gianni ladies watch.
Emporio Armani is a watch brand that known globally for its high-end products and timepieces. Emporio Armani is a sub-label of Giorgio Armani, which is where the inspiration for the design of these quality pieces began.
What is the warranty on a Emporio Armani watch?
When you buy your Emporio Armani watch, it's covered by a manufactures warranty.
Your Emporio Armani watch is protected from the date of purchase by a Emporio Armani Watches two-year limited warranty.
If your Emporio Armani warranty has expired, Repairs by post can provide an estimate for both watch repairs and servicing. Don't worry, it does not need to break the bank, and you can start for free.
*No credit card required. Open a repair ticket for a free no-obligation watch assessment, or talk to a watch repair expert 0800 121 6030 ( 9am-5pm GMT Mon-Fri. )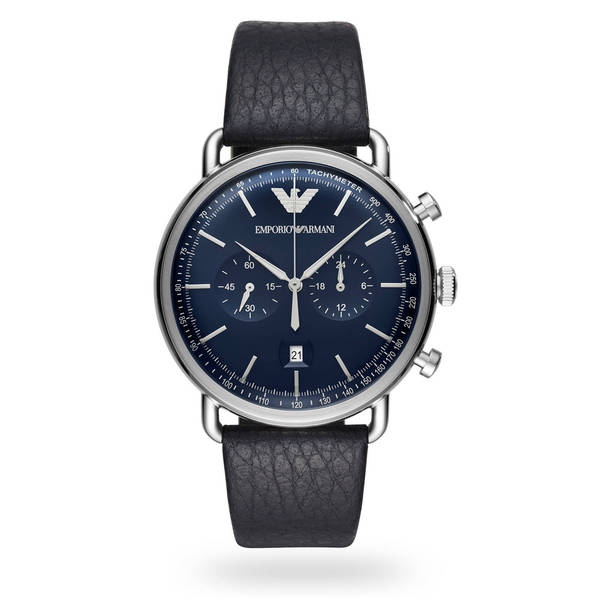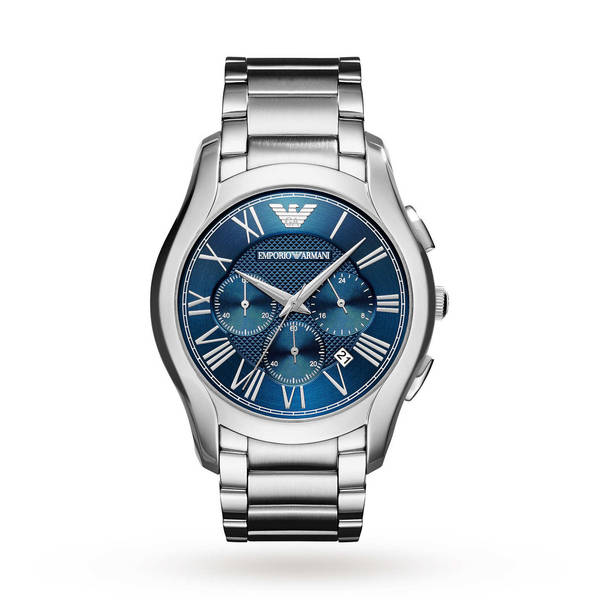 What is the Emporio Armani watch service interval?
Keep your Emporio Armani watch in working order periodic servicing according to brand guidelines. These are the recommended service intervals from Emporio Armani:
12-months water-resistance test.
If your Emporio Armani requires a service or water test, Repairs by post can help.
*No credit card required. Open a repair ticket for a free no-obligation watch assessment, or talk to a watch repair expert 0800 121 6030 ( 9am-5pm GMT Mon-Fri. )
Emporio Armani maintenance and care tips
Emporio Armani WATCH SERVICING INTERVALS
Make sure you are maintaining your Emporio Armani timepiece. When investing in a piece of luxury wristwear, ensure that your timepiece is continually accurate and in good working order to keep it in the best shape?
To optimise the performance of your Emporio Armani watch, regular upkeep and servicing are necessary. Repairs by Post recommended that your watch is serviced every 3-5 years. Maintenance can vary and will depend on the wear and tear your watch undergoes.
Emporio Armani BATTERY DIED
At Repairs by Post, we offer a professional watch battery replacement service. Like most watch batteries, a Emporio Armani battery may work for up to three years. With something as delicate as a Emporio Armani watch, it is essential that you send your watch away as soon as possible.
When your battery dies, contact the experts at Repairs by Post for watch battery replacement. Did you know that dead battery cells can harm the watch movement if left unattended? Contact a member of our team today for more information about Emporio Armani battery replacement.
Emporio Armani REPAIR AND WATCH CARE
To guarantee active water resistance, Emporio Armani recommend that you do not expose your timepiece to hot water.
Emporio Armani recommend that you clean your watch with a simple soft cloth and water only. We advise you do not submerge your watch underwater. Only do this if you watch is water-rated
Should your watch be exposed to saltwater use, make sure that you take the time to rinse it under tap water and wipe it dry with a soft cloth.
If your watch has a metal band, make sure you wash periodically. We recommended that your watch is cleaned with a soft brush that is dipped in mild, soapy water.
Wipe your watch dry with a soft cloth.
Make sure that your timepiece is always set in the closed position (otherwise known as the normal position. Make sure you tighten the screw-lock crown down completely.
AVOID WATER AND DUST DAMAGE
If you need to change the time on your FESTINA watch, it is advised to avoid manually changing them during the times of 10 pm, and 2 am. This could interfere with the setting of your watch as this is when the date is automatically due to change.
Making sure the crown is pushed in will prevent infiltration of water or dust, which could lead to internal damage.
TEMPERATURE
Watches are sensitive instruments; therefore, it is crucial to avoid your watch from being exposed to rapid changes in temperature, both hot and cold.
Specific temperatures and movements can damage your timepiece. If your watch is if exposed to temperatures above 60 degrees it could damage the inside or outside of your watch; therefore, we recommend you avoid leaving your watch in high-risk areas such as windows.
*No credit card required. Open a repair ticket for a free no-obligation watch assessment, or talk to a watch repair expert 0800 121 6030 ( 9am-5pm GMT Mon-Fri. )
History of Emporio Armani watches
The history of this watch brand dates back to the early 1900s. The founder of the brand Giorgio Armani was born in northern Italy on July 11th, 1934. Giorgio played with a career in Medicine. However, it was not his calling. Giorgio decided that a role in the medical sector was not for him.
When Giorgio got a job as a window dresser in a Milan department store, his boss was so impressed with his work that it wasn't long before Giorgio became a seller for the menswear department.
Soon after he gained this role, Mr Armani designed clothing for Nino Cerruti and then continued to work as a freelancer in the mid-1960s.
It wasn't until 1975 that Giorgio founded his own business with his friend Sergio Galeotti. By the time Giorgio opened his own business he had years of experience in the Italian fashion market.
It was in October 1975 that Giorgio launched his first collection of men's ready-to-wear clothes for the spring and summer of 1976.
They launched Emporio Armani in the 1980s after considerable success with the Giorgio line. Giorgio branched out addition to his fashion collections he added Emporio Underwear, Swimwear and Accessories arrived on the scene in 1982.
Over the years, the brand has had several celebrities dawning their styles. Faces of the brand include world superstars such as David and Victoria Beckham, Cristiano Ronaldo, Rafael Nadal, Megan Fox and Rihanna.
Boutiques exist all over the world, and the label is the only secondary line that Giorgio Armani designs a large part of and commands a spotlight at Milan Fashion Week.
1970
With years spent working in Italy's fashion industry, Giorgio Armani brought business and expert fashion knowledge to the design table. Armani started small, creating his first menswear pieces under his own name. Still to this day, his iconic leather bomber jackets inspire fashion followers from all over the world.
1975
Alongside Sergio Galeotti, Giorgio Armani created his first full menswear collection. After they released his menswear collection in May, Armani launched his womenswear line in October.
1981
This was a big year for the brand as The Armani enterprise expanded offering signature looks and quality for less with the launch of sister lines, Armani Jeans, and Emporio Armani.
The brand's world-famous logo was also born this year, and Armani's initials and an imperial eagle are first seen appearing on jeans, T-shirts, and shoes.
1985
After the death of the business partner Sergio Galeotti, Armani became the head of all business duties. Still, to this day, Armani designs and manages the business.
The 1990s
Watches took control of the business in the 1990s and even now, Armani is creating modern timepieces that Armani consumers love.
It was back in the late 1990s when Armani signed a license agreement with Fossil. Fossil is the USA's largest watch manufacturer, creating sustainable timepieces with a sense of style.
The collection became part of the Emporio Armani brand. The first Emporio Armani watches were a mix of classics and chic design. Armani and Fossil continued their partnership, and the watches evolved to an even more chic watch line of high quality.
2007
Armani announced at 70 years of age and 34 years at the helm of his brand that he was planning on keeping his company private for as long as he could.
This was the year that the Emporio Armani label launched a line of contemporary sports-influenced clothing, shoes, and accessories all under the name of EA7.
2010
Another landmark year for the brand as Armani is named Best Designer at GQ's Men of the Year Awards.
The brand expands further opening the first Armani hotel in the world's tallest building, the Burj Khalifa in Dubai. Alongside the release, the designer created Armani Dolci – a range of fine chocolates, ice cream, and other confectionaries.
Due to the continuing success seen by the brand, the company announced an 80% rise in profits.
2014
The designer turned 80 in July 2014. With years of experience in fashion and watch design, Giorgio Armani is officially the most successful Italian designer in the world.
This year he also released the Giorgio Armani Swiss Made watch collection and told The Telegraph that he wanted to change the fashion and watch industry:
"It is hard for a fashion brand to be taken seriously for watches, competing with houses that have an expert watchmaking history, and some have started too high in the market. We have to prove our legitimacy first, with excellent design, detail, and reliability."
If you would like more information on Armani watch repair, call us today!
Quick, affordable watch repairs from the comfort of your home, office, or on-the-go.