Christian Dior watch repair and servicing
from £109. Inc postage pack, insurance and VAT.
Join thousands of satisfied customers with our fast, easy and convenient Christian Dior watch repair service. From a simple battery replacement to a new genuine strap replacement or service. Your Christian Dior timepiece is in good hands, with more than 1.5K reviews online, free postage, insurance and a 24-month guarantee.
*Prices inc. VAT and postage both ways. No hidden fees. Open a repair ticket for a free no-obligation watch assessment, or talk to a watch repair expert 0800 121 6030 ( 9am-5pm GMT Mon-Fri. ). No credit card required.
Example: Christian Dior Christal (CD113112) Quartz service: £229 inc VAT, two-way shipping and 24 month guarantee.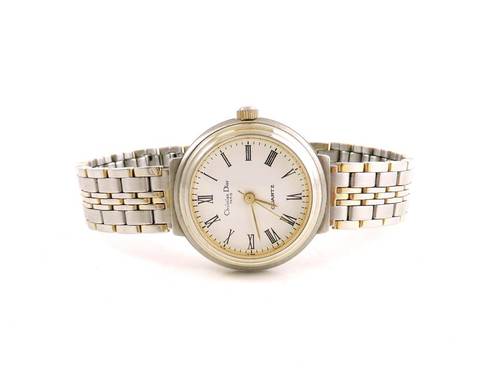 Free, Insured postage
Use our free postage pack for a safe and fast delivery..
12/24 months Guarantee
Enjoy peace of mind with our guarantee on all repairs
Fast turn-around
Our efficient service is faster than your nearest high-street watch shop.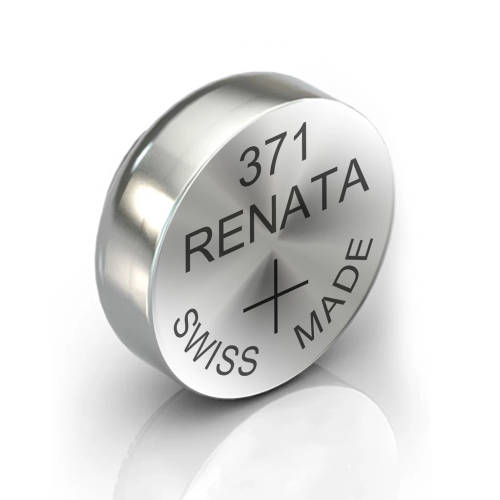 Christian Dior watch battery replacement
Christian Dior battery died?
Let Repairs by post handle the fuss with our easy to use Christian Dior battery replacement postal service. The Christian Dior technicians replace batteries for all Christian Dior models of ladies and mens wrist-watch.
If you are looking for the nearest local watch battery replacement shop, why not try out easy to use nationwide battery replacement service}.
We use only the best Swiss-made batteries. These are the recommended choice of most Swiss brands.
Your watch is specially resealed to ensure its water-tight gasket meets manufactures ratings and is water resistant again.
During the battery replacement process the Christian Dior technician will complete a full inspection of your watch.
Our free inspection ensures your Christian Dior watch remains in optimum mechanical and anaesthetic condition, providing peace of mind and extended lifespan for years to come.
It's easy to get started with our online Christian Dior battery replacement service. Click the button below and receive your free postal instructions and label.
Christian Dior watch repair near me?
Take a walk to your nearest post-office and go direct to the UK's leading Christian Dior online watch repair centre.
We've made it safe, fast and FREE to send your Watch to Repairs by post. Just wrap, pack and attach our free Royal Mail postage-paid shipping label. Repairs by post will have your Christian Dior watch repair off to a flying start in no-time, and with the peace of mind you're are dealing with Britains leading Christian Dior watch repair near me, provider.
It's easy to get started — fill out our watch repair request, and we'll give your watch repair a quick assessment and send you an email with the next steps.
Is my watch insured whilst in transit? (2 min read)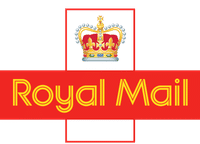 Has your Christian Dior watch stopped working, ticking or in need of a service?
If your Christian Dior has stopped working or ticking, in need of a service, refurbishment or restoration our expert team can help. We recommended that your Christian Dior wristwatch is maintained and looked after professionally to ensure it works for years to come. Repairs by Post offer a fast, professional Christian Dior watch repair service by post, from your home, office or on the go. Here are some of the services the Christian Dior service centre provides.
Britains #1 Christian Dior service centre online for Christian Dior repairs and servicing. Can't see the service you need?
*No credit card required. Open a repair ticket for a free no-obligation watch assessment, or talk to a watch repair expert 0800 121 6030 ( 9am-5pm GMT Mon-Fri. )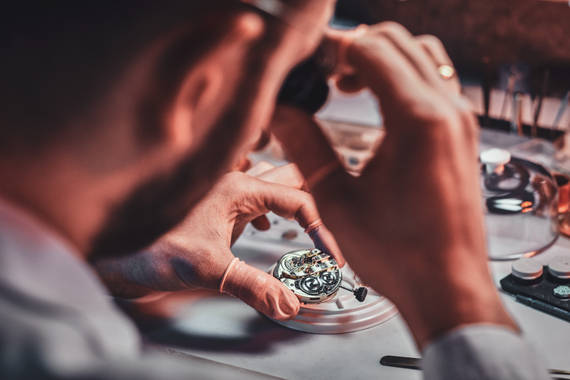 What happens during a Christian Dior full service?
Christian Dior expert watchmakers service Christian Dior quartz and mechanical watches to manufactures standards.
The strap or bracelet of your watch is detached from its case.
The case then opened, and the movement separated. The case is then entirely disassembled.
If we are carrying out a certified manufacture service for luxury brands such as Rolex and Omega the case and bracelet will be re-finished and polished to remove scratches and blemishes. This is carried out by a professional expert polisher.
The inner components are first ultrasonically cleaned then lubricated to minimise friction and wear.
The balance wheel is expertly tested to ensure it's perfectly precise.
The strap undergoes specialist watch cleaning and examination for wear and tear.
Any damaged parts are either refurbished or replaced with genuine or aftermarket equivalent components.
The mechanism is then assembled and reattached to your watch's strap with every seal replaced.
Your timepiece is then finally tested one last time to ensure it's keeping time accurately and to ensure it's still watertight.
All work is convered by a minimum 12 month or 24 month guarantee. Written details available upon request.
Christian Dior service and repair costs?
We are unbeaten on price and service for Christian Dior servicing and repairs in the UK. As part of our competitive price promise, we will match or beat any written quotation for a like-for-like door-to-door freepost service. Submit an inquiry below to get started.
Quick, affordable watch repairs from the comfort of your home, office, or on-the-go.
Watch Repair Online | FAQ
Open a watch repair request online, tell us about your repair - upload photo's to our UK service centre. Our expert team will examine your online repair request. If your repair is accepted, we notify you the same day with FREE shipping instructions. Still not convinced? Read on.
Did we convince you? We knew you'd see sense.
We're the UK's most-trusted online watch repair service.
We've been providing convenient, affordable watch repair that doesn't compromise on service and quality since 2014, offering a professional repair service with qualified technicians overseeing every repair. In addition, we repair hundreds of brands, which include prestigious names like Rolex, Omega and Cartier. With more than one and a half thousand reviews, we are the UK's most trusted watch repair retailer on the web.
Jacqui Nelson
Absolutely brilliant in every respect. I would recommend them for all watch repairs - they have made my Christian Dior Watch as good as new.
Cara Coburn
Great customer service and affordable price. My watch is like new.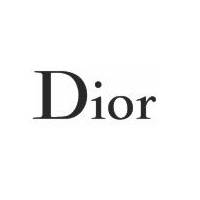 About the Christian Dior watch brand
The house of Christian Dior prides their brand on being forward thinkers of the fashion world, yet always remaining true to their rich history. This is entirely true of their watch collection which nods to the ancient horological craftsmanship of five hundred years ago, yet still captures the fast-moving world of millennial design.
Christian Dior has been an innovator since the beginning and continues to do this today with their stunning watch collection. Should you have a Christian Dior, watch it's vital to send it for regular repair and maintenance to ensure it's kept working at its optimal condition.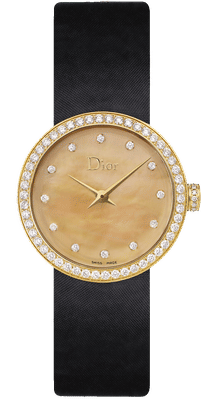 What is the Christian Dior watch service interval?
Keep your Christian Dior watch in working order periodic servicing according to brand guidelines. These are the recommended service intervals from Christian Dior:
12-months water-resistance test.
If your Christian Dior requires a service or water test, Repairs by post can help.
*No credit card required. Open a repair ticket for a free no-obligation watch assessment, or talk to a watch repair expert 0800 121 6030 ( 9am-5pm GMT Mon-Fri. )
Christian Dior maintenance and care tips
DIOR WATCH BATTERY REPLACEMENT
A watch battery typically lasts between two and three years. You may notice your watch is moving in 4-5 second increments, rather than one-second ticks. If you see this, your watch must be sent for watch battery replacement as soon as possible.
The dead battery cells can cause damage to your timepiece if left unattended. Repairs by Post only use Swiss batteries to ensure the highest standard of care. During a quartz service, we will replace your batteries as standard, even if the watch is keeping time effectively.
STRAP CARE
If you are planning on wearing your Christian Dior watch in damp environments, it's encouraged you purchase steel or rubber strap as leather may become damaged in humidity. If your strap becomes damaged, we offer Christian Dior watch strap replacement.
You should always remove your watch when entering a steam room or sauna. If you notice condensation under the glass of your timepiece, you may suffer from water damage. Send your watch for Dior watch repair as soon as possible for expert repair.
VIBRATIONS
Your Dior watch is a luxury item. Damage should be avoided wherever possible. Remove your watch when participating in sports or manual labour activities. Damage to your Christian Dior timepiece can lead to costly watch repairs or servicing prematurely.
Wearing your watch during these times will lead to weak gaskets and seals. This will compromise the integrity of the watch materials and may affect its water resistance.
TEMPERATURE SHOCKS
Movement shocks are not the only hazard your watch is susceptible to; temperature shocks can cause damage to your timepiece. You should keep your timepiece in a cool dark place when not being worn, and out of direct sunlight. Exposing your watch to temperatures over 60 degrees Celsius or less than 10 degrees Celsius may lead to faults in the inner workings.
SALT AND CHLORINE DAMAGE
Many Dior watches are waterproof, though if your timepiece comes into contact with salt water or chlorine, it's essential you rinse it immediately with lukewarm water and allow it to air dry, or buff with a soft cloth. Never use a hairdryer or radiator to dry your luxury timepiece.
Saltwater and chlorine can corrode the delicate workings of your Dior watch. It can also tarnish the steel or leather strap. If you damage your watch through salt or chlorine exposure, send it for Christian Dior watch strap replacement or Christian Dior watch service, where we will re-seal the waterproof gaskets as a standard.
IS MY CHRISTIAN DIOR WATCH MAGNETISED?
Place your watch near a traditional compass. If the needle moves, you may have somehow magnetised your watch.
At our Christian Dior service center, we will demagnetise your watch as standard using our specialist equipment. If you suspect you have magnetised your Dior watch, send it to the experts at Repairs by Post for expert care and Dior watch repair.
*No credit card required. Open a repair ticket for a free no-obligation watch assessment, or talk to a watch repair expert 0800 121 6030 ( 9am-5pm GMT Mon-Fri. )
History of Christian Dior watches
The 1940S
They established the House of Dior on 16 December 1946 in Paris, the brand then only designed Avant-Garde ladies wear.
They launched the first collection in 1947 and christened the "New Look" by Harper's Bazaar's Editor-in-Chief thanks to its fresh aesthetic.
Also in this year was the launch of the highly successful Miss Dior perfume, a scent which is still loved today. It's important not to spray perfume near your watch, as this can tarnish the strap. If this occurs, send your timepiece for Christian Dior watch strap replacement.
They launched the first Dior shoe line in 1953 with the aid of Roger Vivier.
Christian Dior appeared on the cover of TIME dated 4 March 1957. The designer soon afterwards died from a third heart attack in 1957
The 1950S
The full-skirted "new look" continued to influence designers into the 1950s where the brand took Hollywood by storm.
The 1960S
Yves Saint-Laurent was chosen as the new artistic director after Dior's death, though as his designs became more daring his style was criticised. Saint-Laurent was called up to join the French army—which forced him to leave the House of Dior—the Dior management did not object.
The 1970S
They released the first Dior watch "Black Moon" in 1975 in collaboration with licensee Benedum. The classic design has influenced and inspired Dior collections since. If you own a vintage Dior that requires attention, watch send it for vintage watch restoration.
The 1980S
On the 40th anniversary of Dior's first collection, the Paris Fashion Museum dedicated an exhibition to Christian Dior. In 1989 Italian-born Gianfranco Ferré took the position as a head designer.
The 1990S
Another collection of watches named "Bagheera" – inspired by the round design of the "Black Moon" watch was released in 1990. The perfume "J'adore" was released in 1999, which is still loved and produced today.
The 2000S
Dior released their distinctive "Malice" watch which features bracelets made of "CD" links. Another notable timepiece release of 2000 was the "Riva". These watches are no longer in production but are available to purchase pre-owned through registered dealers.
John Galliano began to release his Dior watches in 2001, beginning with the "Chris 47 Aluminum" line, marking a new era in Dior watch design.
In 2005 Galliano released his "Dior Christal" watches in which he combined steel and blue sapphires to create a "creative and innovative collection." They showcased the Chiffon Rouge collection at Baselworld, the prestigious watch and jewellery show in Switzerland.
DIOR WATCHMAKING TODAY
Today, Christian Dior continues to craft delicate male and female wristwatches with a real creative edge, while ensuring technical precision.
Quick, affordable watch repairs from the comfort of your home, office, or on-the-go.