Audemars Piguet watch repairs
We've made it ridiculously easy to get your Audemars Piguet watch repaired or serviced. You can start right now, and it won't break your wallet.
*No credit card required. Open a repair ticket for a free no-obligation watch assessment, or talk to a watch repair expert 0800 121 6030 ( 9am-5pm GMT Mon-Fri. )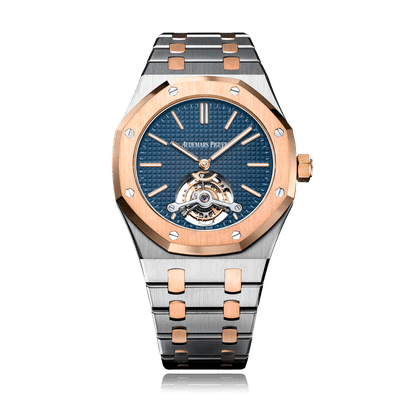 Free, Insured postage
Fully insured to £10K use our free postage pack.
12/24 months Guarantee
Genuine branded parts — unless we tell you.
Fast turn-around
Quicker than your nearest high-street watch shop.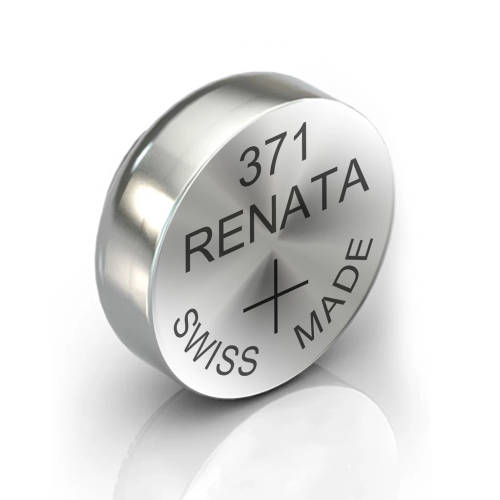 Audemars Piguet watch battery replacement
Audemars Piguet battery died?
Let Repairs by post handle the fuss with our easy to use Audemars Piguet battery replacement postal service. The Audemars Piguet technicians replace batteries for all Audemars Piguet models of ladies and mens wrist-watch.
If you are looking for the nearest local watch battery replacement shop, why not try out easy to use nationwide battery replacement service}.
We use only the best Swiss-made batteries. These are the recommended choice of most Swiss brands.
Your watch is specially resealed to ensure its water-tight gasket meets manufactures ratings and is water resistant again.
During the battery replacement process the Audemars Piguet technician will complete a full inspection of your watch.
Our free inspection ensures your Audemars Piguet watch remains in optimum mechanical and anaesthetic condition, providing peace of mind and extended lifespan for years to come.
It's easy to get started with our online Audemars Piguet battery replacement service. Click the button below and receive your free postal instructions and label.
Audemars Piguet watch repair near me?
Take a walk to your nearest post-office and go direct to the UK's leading Audemars Piguet online watch repair centre.
We've made it safe, fast and FREE to send your Watch to Repairs by post. Just wrap, pack and attach our free Royal Mail postage-paid shipping label. Repairs by post will have your Audemars Piguet watch repair off to a flying start in no-time, and with the peace of mind you're are dealing with Britains leading Audemars Piguet watch repair near me, provider.
It's easy to get started — fill out our watch repair request, and we'll give your watch repair a quick assessment and send you an email with the next steps.
Is my watch insured whilst in transit? (2 min read)
Stay at home, stay safe — Door to door collection with Ipostparcels.com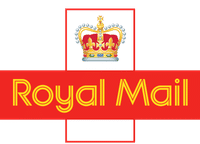 Has your Audemars Piguet watch stopped working, ticking or in need of a service?
If your Audemars Piguet has stopped working or ticking, in need of a service, refurbishment or restoration our expert team can help. We recommended that your Audemars Piguet wristwatch is maintained and looked after professionally to ensure it works for years to come. Repairs by Post offer a fast, professional Audemars Piguet watch repair service by post, from your home, office or on the go. Here are some of the services the Audemars Piguet service centre provides.
Britains #1 Audemars Piguet service centre online for Audemars Piguet repairs and servicing. Can't see the service you need?
*No credit card required. Open a repair ticket for a free no-obligation watch assessment, or talk to a watch repair expert 0800 121 6030 ( 9am-5pm GMT Mon-Fri. )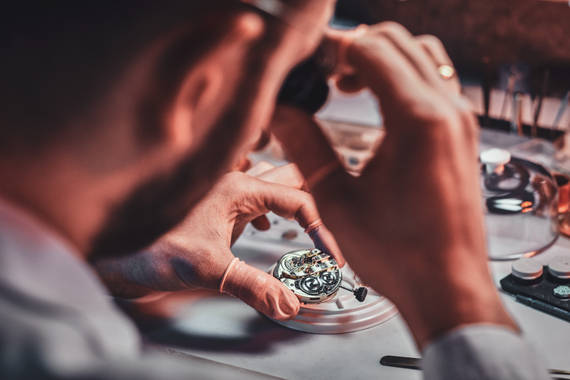 What happens during a Audemars Piguet full service?
Audemars Piguet expert watchmakers service Audemars Piguet quartz and mechanical watches to manufactures standards.
The strap or bracelet of your watch is detached from its case.
The case then opened, and the movement separated. The case is then entirely disassembled.
If we are carrying out a certified manufacture service for luxury brands such as Rolex and Omega the case and bracelet will be re-finished and polished to remove scratches and blemishes. This is carried out by a professional expert polisher.
The inner components are first ultrasonically cleaned then lubricated to minimise friction and wear.
The balance wheel is expertly tested to ensure it's perfectly precise.
The strap undergoes specialist watch cleaning and examination for wear and tear.
Any damaged parts are either refurbished or replaced with genuine or aftermarket equivalent components.
The mechanism is then assembled and reattached to your watch's strap with every seal replaced.
Your timepiece is then finally tested one last time to ensure it's keeping time accurately and to ensure it's still watertight.
All work is convered by a minimum 12 month or 24 month guarantee. Written details available upon request.
Audemars Piguet service and repair costs?
We are unbeaten on price and service for Audemars Piguet servicing and repairs in the UK. As part of our competitive price promise, we will match or beat any written quotation for a like-for-like door-to-door freepost service. Submit an inquiry below to get started.
The faster, less-expensive way to repair any watch. From your home, office or on the go.
So what's the catch?
There isn't one. Open a watch repair request, define your repair - upload photo's to our UK service centre. Our expert team will examine your repair request. If your repair is accepted, we notify you the same day with FREE shipping instructions. Still not convinced? Read on.
Did we convince you? We knew you'd see sense.
People are talking about our repair service
Thomas Cornwall
Extremely happy with the repair of my watch. I had been trying for a while with other such people to no avail. Contacted Repairs by Post and they were able to carry out the required repairs. Kept me updated throughout the complete process and when my watch was returned I was impressed by their work.
Jan Finn
I recently used repairs by post to fix a Watch, the service I received was excellent and very professional from start to finish. I would recommend Repairs by post to anyone wanting a repair definitely worth the 5 stars plus more.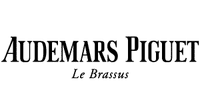 About Audemars Piguet watch brand
Audemars Piguet watches have long been prized by admirers of fine mechanical timepieces. Their movements are amongst the most accurate available and have been since the company's inception.
As such, only the most qualified of watch repair services can complete an Audemars Piguet watch repair to the necessary levels of quality.
When you send your luxury timepiece to Repairs By Post, you are sending it to be looked after by an experienced company that will provide a great deal of care.
Avant-garde style. Mechanical precision. Timeless sophistication. These are all attributes that come to mind when one thinks of the Audemars Piguet watch brand. A genuinely inspirational watch brand known for their advancement of both the style and technology of horology, Audemars Piguet craft watches that don't just require high-quality maintenance, they deserve it.
What is the warranty on a Audemars Piguet watch?
When you buy your Audemars Piguet watch, it's covered by a manufactures warranty.
We guarantee your timepiece against all manufacturing and workmanship defects for a period of 2 years from the date of purchase.
If your Audemars Piguet warranty has expired, Repairs by post can provide an estimate for both watch repairs and servicing. Don't worry, it does not need to break the bank, and you can start for free.
*No credit card required. Open a repair ticket for a free no-obligation watch assessment, or talk to a watch repair expert 0800 121 6030 ( 9am-5pm GMT Mon-Fri. )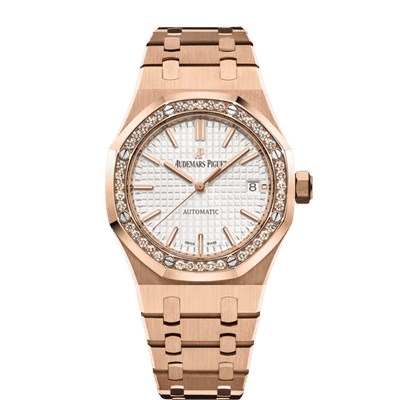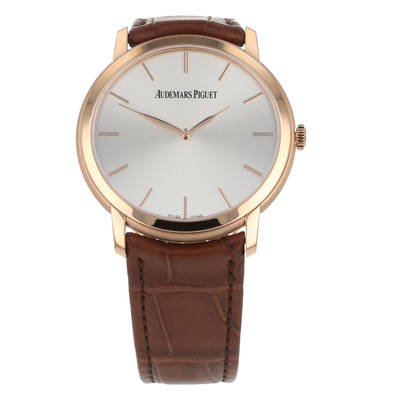 What is the Audemars Piguet watch service interval?
Keep your Audemars Piguet watch in working order periodic servicing according to brand guidelines. These are the recommended service intervals from Audemars Piguet:
Water resistance seals exposed to the environment should be replaced every two to three years depending on wear and tear.
Full service every 4-5 years.
If your Audemars Piguet requires a service or water test, Repairs by post can help.
*No credit card required. Open a repair ticket for a free no-obligation watch assessment, or talk to a watch repair expert 0800 121 6030 ( 9am-5pm GMT Mon-Fri. )
Audemars Piguet maintenance and care tips
Water damage
If your Michael Kors watch comes into contact with chlorinated or salt water you should rinse it immediately with clean tap water. Failure to do this can result in the delicate mechanism corroding.
Replacement straps
In most cases with any watch, it will need regular cleaning to look its best. That feeling of a brand new timepiece will slip away before you know which is why watch cleaning is recommended.
Most watch brands are prone to wear and tear and Michael Kors watches can naturally build-up of dust and sweat.
This can be combated by cleaning your watch with a clean toothbrush and liquid soap. If you fail to clean your watch effectively the steel strap may oxidize and irritate the skin.
If your Michael Kors watch has a leather strap, don't allow it to get wet as it could lead to damage. Repairs by post can offer watch strap replacement for your Michael Kors watch and clasp replacement if your strap suffers damage. Repairs By Post also offer Michael Kors watch polishing too.
Michael Kors replacement straps saves you having to replace the entire strap. We use either manufactures original parts or generics where suitable. We match the clasp to your strap, fit it and before we return it to you we will assess your watch to see if any other work is required, such as loose links or a scratched glass.
Temperature
Avoid your watch being exposed to rapid changes in temperature, both hot and cold. The movement can be damaged if exposed to temperatures above 60 degrees so avoid leaving your watch in high-risk areas such as windows.
Watch shocks and vibrations
A timepiece is precious, make sure that you do not wear your watch during events where it could receive bumps or knocks. This could affect the inner workings of the mechanism and bracelet. Remove your Michael Kors watch and keep it in a safe place before undertaking any sporting activities or heavy physical work.
Avoid water and dust damage
Our watch expert's advice that the crown on your watch is always pushed down. The crown is used to change the hands/date, is properly pushed in and/or screwed at all times. This prevents infiltration of water or dust which leads to internal damage.
*No credit card required. Open a repair ticket for a free no-obligation watch assessment, or talk to a watch repair expert 0800 121 6030 ( 9am-5pm GMT Mon-Fri. )
History of Audemars Piguet watches
Audemars Piguet has been a leading Jura valley institution in the watch industry since their founding in 1875 and is just as much at the forefront of horological advancement and style innovation today as it was then. Audemars Piguet is still showcasing amazing designs desired by many; at Baselworld 2016, they showcased the Audemars Piguet Royal Oak Double-Balanced Wheel Openworked watch, a watch known for its ground-breaking movement. It stacks two balance wheels on top of each other to enhance chronometric stability as they offset each other to aid precision timekeeping.
Audemars Piguet came to be in the Vallée de Joux in the Jura mountains of Switzerland, an area that ticks to the tune of complicated watch mechanisms and movements. Jules Louis Audemars and Edward August Piguet founded the company together, both coming from families with strong horological pedigrees and traditions. The traditions started in the 18th century when, during winter, the farmers and villagers of the Valleé de Joux would turn to watchmaking during the long winters. The geographical location of the region offers iron oxide and forests, allowing the iron to be produced, perfect for watchmaking.
Audemars Piguet was founded in 1875 in the village of Le Brassus. The then 23-year-old Jules-Louis Audemars asked his childhood friend Edward-Auguste Piguet, then 21, to establish a workshop and produce watch movements. The two started supplying watchmakers and soon had success with their customers.
From the beginning, both Jules-Louis and Edward-Auguste showed an interest in complex mechanisms and precision. Thanks to their family upbringings, they had developed the skill sets – as well as possessing the passion – necessary to create sophisticated tools and push the boundaries of mechanical possibilities. Even as a child, Jules-Louis would craft control mechanisms for complicated watches.
Initially providing movements for other companies, the pair quickly realised that they could set up their own watchmakers and sell whole watches as they had all the necessary tools and knowledge to do so. The couple split their work, with Jules-Louis focussing on producing and assembling movements while Edward-August ensured the regulation of the completed movements. This Jules-Louis became a craftsman of movements, and Edward-August became a finisher, one of the most essential jobs in horology. A finisher is a watchmaker who performs the final checks and regulations of the timepiece to ensure its accuracy and precision, as well as adding the final touches to the escapement.
As the company grew, the roles changes. Jules-Louis designed movements, created watches, and dealt with the technical responsibilities and managed the production and technical side of the business. Edward-August focussed on sales and handled the company finances.
On 17th December 1881, "Audemars Piguet et Cie" was officially founded in Le Brassus. In 1882, they presented their first complicated watches; fob watches with perpetual calendars and minute repeaters. Since this year, members of both the Audemars and Piguet families have been on the board of directors, therefore always been involved directly or indirectly involved in the running of the company.
1889 saw the opening of the first branch of Audemars Piguet in Geneva. The business began to rapidly grow and prosper, becoming one of the largest employers in the Vaud area. The continued growth saw Audemars Piguet open a new factory to accommodate its workers in 1907. This favourable period, however, was offset by the growing unrest in Europe and eventually by the outbreak of the First World War.
Audemars Piguet continued production through the First World War, presenting its Grande Complication in 1915 which featured 400 pieces. In the same year, the company created the smallest five-minute repeater movement. In 1918, Jules-Edwards passed away, and a year later, his lifelong friend Edward-August also passed. Their places were taken by their sons Paul-Louis Audemars and Paul-Edward Piguet.
The 20's saw the company produce a sophisticated fob watch comprised of 16 complications. A year later, the first jumping-hour wristwatch emerged from the company workshops, and in 1925 they created the slimmest ever wristwatch. The great depression was on the horizon, however, and for several years, the company suffered as the stock market crashed, and consumers could not afford luxury watches.
Through the decades, Audemars Piguet continued to innovate and advance the areas of horology.
By the 70s however, the company realised it needed a change. Receiving feedback from the Italian market on the interest in steel watches, the company developed what is now its iconic watch: The Royal Oak.
The Royal Oak was the masterpiece of Gérald Genta, one of Audemars Piguet's top watch craftsmen. Managing Director Georges Golay called him on the eve of the 1972 annual European watchmaking fair in Basel, telling that the Italian market was expecting an "unprecedented steel watch". Golay needed a steel watch to present and so, in less than a day, Genta invented the Royal Oak, now Audemar Piguet's most iconic watch and top seller. The rest, as they say, is history.
Today, Audemars Piguet continues to push boundaries in the horological world, regularly producing world firsts and watches of the highest quality. It also remains one of the few watchmakers still in the hands of the founding companies, as opposed to being owned by parent companies.
The faster, less-expensive way to repair any watch. From your home, office or on the go.