Zenith watch repair and battery replacement
from £99. Inc postage box, insurance and VAT.
Here at Repairs by post, we offer a fast, easy and convenient way to repair your Zenith watch. With over 1500 reviews online, we have earnt a reputation as a leading online service centre. Our highly trained watchmakers can resolve most issues, from a simple battery replacement to a complete Zenith quartz service.
Discover why thousands of satisfied customers choose Repairs by post for Zenith watch repair and maintenance.
*Prices inc. VAT and postage both ways. 12-months guarantee, No hidden fees. Open a repair ticket for a free no-obligation watch assessment, or talk to a watch repair expert 0800 121 6030 ( 9am-5pm GMT Mon-Fri. ). No credit card required.
Example: Zenith Port Royal (02.0250.887) Quartz service from £299 inc VAT, two-way shipping and 24 month guarantee.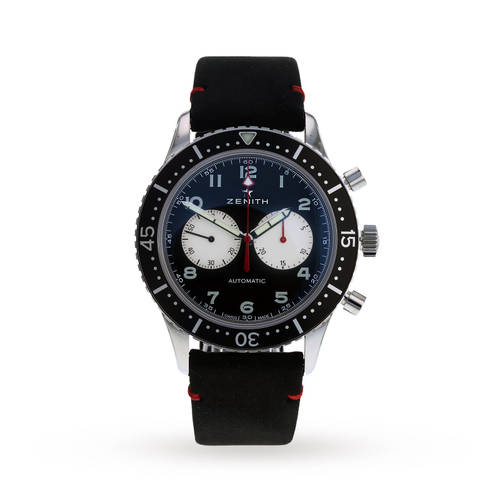 Free, Insured postage
Fully insured to £10K use our free postage pack.
12/24 months Guarantee
Genuine branded parts — unless we tell you.
Fast turn-around
Quicker than your nearest high-street watch shop.
We're the UK's most-trusted online watch repair service.
We've been providing convenient, affordable watch repair that doesn't compromise on service and quality since 2014, offering a professional repair service with qualified technicians overseeing every repair. In addition, we repair hundreds of brands, which include prestigious names like Rolex, Omega and Cartier. With more than one and a half thousand reviews, we are the UK's most trusted watch repair retailer on the web.
Nick Gilbert
Always an excellent professional service with very friendly staff. Service always with a smile! :)
John Bell
Great service my watch came back fully repaired and on time.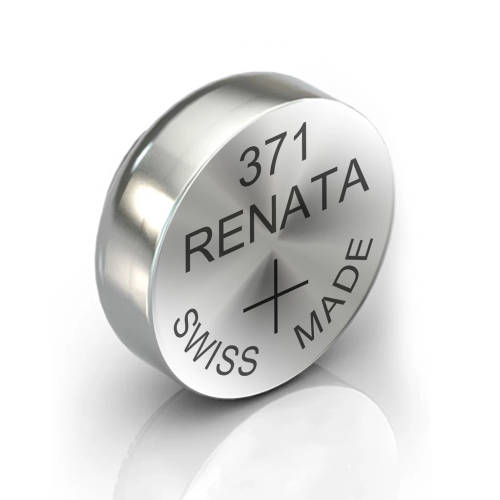 Zenith watch battery replacement
Zenith battery died?
Let Repairs by post handle the fuss with our easy to use Zenith battery replacement postal service. The Zenith technicians replace batteries for all Zenith models of ladies and mens wrist-watch.
If you are looking for the nearest local watch battery replacement shop, why not try out easy to use nationwide battery replacement service}.
We use only the best Swiss-made batteries. These are the recommended choice of most Swiss brands.
Your watch is specially resealed to ensure its water-tight gasket meets manufactures ratings and is water resistant again.
During the battery replacement process the Zenith technician will complete a full inspection of your watch.
Our free inspection ensures your Zenith watch remains in optimum mechanical and anaesthetic condition, providing peace of mind and extended lifespan for years to come.
It's easy to get started with our online Zenith battery replacement service. Click the button below and receive your free postal instructions and label.
Zenith watch repair near me?
Take a walk to your nearest post-office and go direct to the UK's leading Zenith online watch repair centre.
We've made it safe, fast and FREE to send your Watch to Repairs by post. Just wrap, pack and attach our free Royal Mail postage-paid shipping label. Repairs by post will have your Zenith watch repair off to a flying start in no-time, and with the peace of mind you're are dealing with Britains leading Zenith watch repair near me, provider.
It's easy to get started — fill out our watch repair request, and we'll give your watch repair a quick assessment and send you an email with the next steps.
Is my watch insured whilst in transit? (2 min read)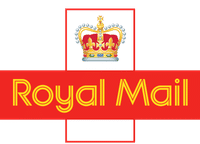 Has your Zenith watch stopped working, ticking or in need of a service?
If your Zenith has stopped working or ticking, in need of a service, refurbishment or restoration our expert team can help. We recommended that your Zenith wristwatch is maintained and looked after professionally to ensure it works for years to come. Repairs by Post offer a fast, professional Zenith watch repair service by post, from your home, office or on the go. Here are some of the services the Zenith service centre provides.
Britains #1 Zenith service centre online for Zenith repairs and servicing. Can't see the service you need?
*No credit card required. Open a repair ticket for a free no-obligation watch assessment, or talk to a watch repair expert 0800 121 6030 ( 9am-5pm GMT Mon-Fri. )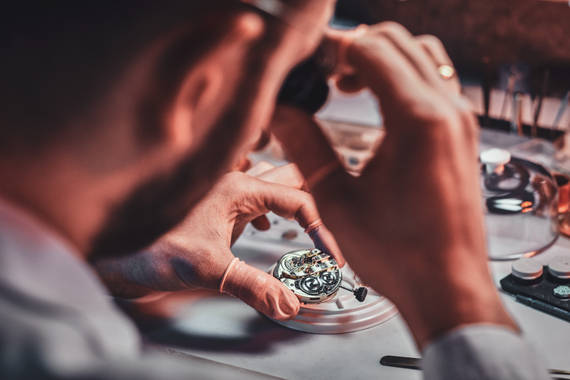 What happens during a Zenith full service?
Zenith expert watchmakers service Zenith quartz and mechanical watches to manufactures standards.
The strap or bracelet of your watch is detached from its case.
The case then opened, and the movement separated. The case is then entirely disassembled.
If we are carrying out a certified manufacture service for luxury brands such as Rolex and Omega the case and bracelet will be re-finished and polished to remove scratches and blemishes. This is carried out by a professional expert polisher.
The inner components are first ultrasonically cleaned then lubricated to minimise friction and wear.
The balance wheel is expertly tested to ensure it's perfectly precise.
The strap undergoes specialist watch cleaning and examination for wear and tear.
Any damaged parts are either refurbished or replaced with genuine or aftermarket equivalent components.
The mechanism is then assembled and reattached to your watch's strap with every seal replaced.
Your timepiece is then finally tested one last time to ensure it's keeping time accurately and to ensure it's still watertight.
All work is convered by a minimum 12 month or 24 month guarantee. Written details available upon request.
Zenith service and repair costs?
We are unbeaten on price and service for Zenith servicing and repairs in the UK. As part of our competitive price promise, we will match or beat any written quotation for a like-for-like door-to-door freepost service. Submit an inquiry below to get started.
The faster, less-expensive way to repair any watch. From your home, office or on the go.
Watch Repair Online | FAQ
Open a watch repair request online, tell us about your repair - upload photo's to our UK service centre. Our expert team will examine your online repair request. If your repair is accepted, we notify you the same day with FREE shipping instructions. Still not convinced? Read on.
Did we convince you? We knew you'd see sense.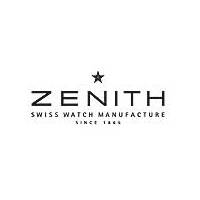 About the Zenith watch brand
Since the 19th Century Zenith has been a visionary in Swiss watchmaking. The idea stemmed from bringing all production methods together to create the most precise watches in the world. The vision paid off, and since the birth of the watch brand, Zenith has been pioneering in precision, luxury and quality wrist wear.
What is the warranty on a Zenith watch?
When you buy your Zenith watch, it's covered by a manufactures warranty.
Zenith offers an international guarantee for a period of two years from the date of purchase which covers defects in manufacturing and materials.
If your Zenith warranty has expired, Repairs by post can provide an estimate for both watch repairs and servicing. Don't worry, it does not need to break the bank, and you can start for free.
*No credit card required. Open a repair ticket for a free no-obligation watch assessment, or talk to a watch repair expert 0800 121 6030 ( 9am-5pm GMT Mon-Fri. )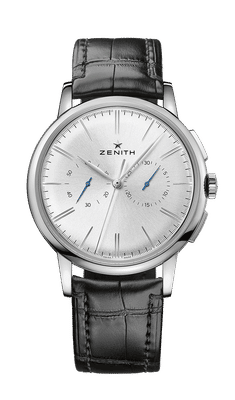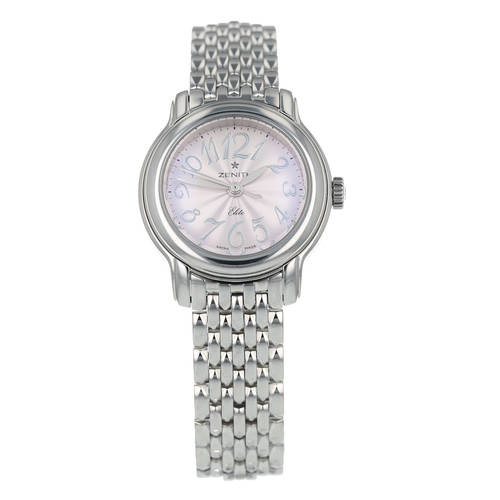 What is the Zenith watch service interval?
Keep your Zenith watch in working order periodic servicing according to brand guidelines. These are the recommended service intervals from Zenith:
12-months water-resistance test.
It is essential to have your watch serviced regularly: Every three years for an automatic/manually wound watch. Every year for COSC* watches (to ensure precision).
If your Zenith requires a service or water test, Repairs by post can help.
*No credit card required. Open a repair ticket for a free no-obligation watch assessment, or talk to a watch repair expert 0800 121 6030 ( 9am-5pm GMT Mon-Fri. )
Zenith maintenance and care tips
MAGNETIC FIELDS
Keep the ZENITH watch away from  magnetic fields (computer screen, TV, clock radio, etc.) If your ZENITH becomes magnetised, we can demagnetise it using our specialist equipment. Quartz watches will recalibrate within five minutes. However, mechanical watches can suffer long-term damage.
TEMPERATURE
Do not expose the ZENITH watch to heat sources. Watches that suffer hot temperature shocks tend to run slow. Watches which are exposed to cool temperature shocks run fast. When not wearing your watch store it in a safe place to avoid damage.
AVOID WATER AND DUST DAMAGE
Before any contact with water, ensure that the crown on your ZENITH watch is properly pushed in against the case. Water damage can be dangerous for luxury watches and greatly affect their function. If you notice condensation under the case, this is a sign of water infiltration. Send it immediately for Zenith watch repair.
After bathing in the sea, systematically rinse the watch in freshwater. Saltwater corrodes the internal workings, bracelet and Zenith strap. Chlorinated water also has this effect.
WATCH SHOCKS AND VIBRATIONS
Avoid wearing the ZENITH watch when pursuing sports that will have a "violent" effect on the movement (golf, tennis, horse-riding, etc.)
On a chronograph model, do not operate the pushers when the watch is immersed in water. This will lead to the infiltration of water, which damages the mechanism.
STEEL BRACELET
When wearing a steel bracelet, over time, dust and sweat builds on the strap. This can be remedied with gentle washing in a solution of lukewarm water and liquid soap. Before your watch is anywhere near water ensures, the crown is fully depressed to stop the infiltration of water. Dry your timepiece with a soft cloth or let it air dry. It should never be dried on the radiator or with a hairdryer. If you are concerned about cleaning your own watch, send it to Repairs by Post for professional watch cleaning and watch polishing.
*No credit card required. Open a repair ticket for a free no-obligation watch assessment, or talk to a watch repair expert 0800 121 6030 ( 9am-5pm GMT Mon-Fri. )
History of Zenith watches
The 1860S
Zenith Watches was founded in 1865 by Georges Favre-Jacot at the young age of 22. He revolutionised watch production by unifying the whole watchmaking process under one roof. This is where watch manufacturing was born. Over the decades, the brand has built up an impressive array of more than 600 movement variations entirely developed and produced within its Manufacture.
The 1890S
The brand launched its first chronograph pocket watch in 1899. A chronograph is essentially a stopwatch. They are a time-keeping device which has an independent second hand which can start and stop without interfering with the time-keeping ability of the watch. We are experts in chronograph watch repair.
The 1900S
The brand wins gold at the Paris Universal Exhibition. During the 1900s the brand continued to innovate, creating the onboard instruments. The brand has had no less than 300 patents in its rich history.
The 1910S
The name "Zenith" is established by George Favrot-Jacot. The meaning of this refers to the highest point of success. The brand has been aspiring towards this metaphor ever since. To ensure your watch is working to its optimum level, send it for a Zenith watch service periodically.
The 1920S
The Zenith brand continues to grow with its Manufacture employing over 1,000 staff. It was nicknamed as having silver and gold hands thanks to the high quality of work produced.
The 1970S
During 1975 a decision was made by the company owners that the brand should only produce quartz watches. Watchmaker Charles Vermont hid the tools and plans needed to craft mechanical calibres to save them from being destroyed.
The 1980S
By 1984 the demand for mechanical watches is revived, and Vermont returns the hidden plans to Zenith. The production of the award-winning El Primero was reinstated, and globally recognised watch brands clamoured to equip their watches with the infamous movement.
The 1990S
In 1994 Zenith created their first calibre using Computer-Aided Design (CAD). The Elite movement won awards for its slenderness, precision and reliability.
The 2000S
In the year 2000 Zenith joins the LVMH group, a luxury goods conglomerate. Christian Dior is the majority holding of this group.
In 2003 Zenith create stunning models that reveal the inner components of the El Primero calibre. This allows the user to see the visible oscillation of the balance wheel. The dial was not just exposed; a whole new calibre was created for the open escapements.
The 2010S
In 2010 the El Primero Striking 10th model was launched. This design shows the sweep second-hand displaying tenths of a second.
In 2011 Zenith is award "Best Complicated Watch Prize" to the Academy Christophe Colomb Équation du Temp model. The watch includes;
Hours
Minutes
Power Reserve Indicator at 3 o'clock
Equation of time
"Gravity Control" Self-Regulating Gyroscopic Module
El Primero 8808 calibre
2012 sees Zenith collaborate with the aviation industry with their Pilot collection. The Pilot Big Date Special wins that year's Geneva Watchmaking Grand Prix.
The faster, less-expensive way to repair any watch. From your home, office or on the go.