Tudor watch repair and servicing
from £89. Inc postage box, insurance upto 10K and VAT.
Repairs by post offer a wide range of services for your Tudor. We provide expert repair and restoration services covered by a 24-month guarantee. We also provide repair and restoration services for vintage pieces. For example, Tudor cases and bracelets can be polished and refurbished to look almost new.
We are the most convenient, competitive place to send your Tudor today.
*Prices inc. VAT and postage both ways. No hidden fees. Open a repair ticket for a free no-obligation watch assessment, or talk to a watch repair expert 0800 121 6030 ( 9am-5pm GMT Mon-Fri. ). No credit card required.
Example: Tudor Classic (37000.003) Quartz full service from £219 inc VAT, two-way shipping and 24 month guarantee.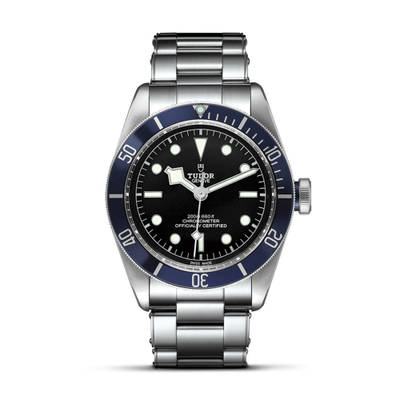 Free, Insured postage
Fully insured to £10K use our free postage pack.
12/24 months Guarantee
Genuine branded parts — unless we tell you.
Fast turn-around
Quicker than your nearest high-street watch shop.
We're the UK's most-trusted online watch repair service.
We've been providing convenient, affordable watch repair that doesn't compromise on service and quality since 2014, offering a professional repair service with qualified technicians overseeing every repair. In addition, we repair hundreds of brands, which include prestigious names like Rolex, Omega and Cartier. With more than one and a half thousand reviews, we are the UK's most trusted watch repair retailer on the web.
Sian & Andy Moore
I was a little concerned about sending an expensive watch to an internet based company. I did a bit of research, checked their workshop existed on Google maps and took the plunge. It was a good decision.
Dawn Briggs
Fabulous! my 38 year old Rolex looks like new and keeps perfect time. ( Faulty crown replaced, extra links added, full service ) Would definitely recommend this company, first class work, excellent communications and just lovely team to deal with.
David Graham
Excellent service and time turn around. I especially appreciated the regular email updates. I'd highly recommend and use again. Thanks for restoring my Omega watch Repairs By Post.
Tim Williams
I sent my beloved old Rolex Airking to Repairs by Post to have the crown replaced following an unfortunate toddler incident. The watch has great sentimental value so I was a little hesitant sending it away. But a good friend recommended them after they repaired his Cartier. Very please I took his advice, they did a great job. Far quicker than Watches of Switzerland quoted and for a fraction of the cost. Very happy with the result. Would happily recommend them and will definitely use again.
Denise Hill
It's was a fantastic experience. They were very helpful in providing me responses to my questions. Jonathan was my contact and he always kept in touch if l had any queries. My watch was in need of some tender loving care and was 20 years old. When l receive it back , it looked and felt brand new. I could not believe, they did amazing job.
JSP
Very efficient service! When returned, the watch was in a very nice travel case which I thought was a very nice touch - thank you Jonathan, good customer service! I would certainly use Repairs By Post again.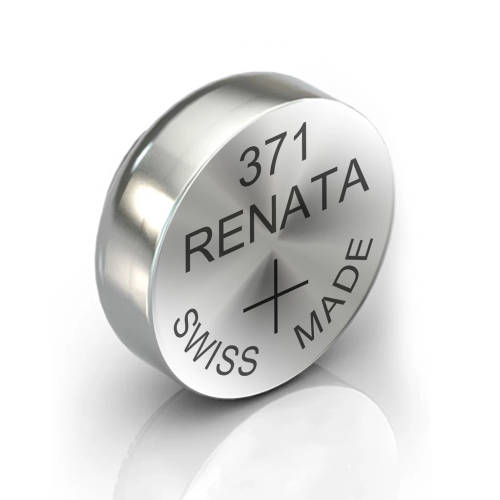 Tudor watch battery replacement
Tudor battery died?
Let Repairs by post handle the fuss with our easy to use Tudor battery replacement postal service. The Tudor technicians replace batteries for all Tudor models of ladies and mens wrist-watch.
If you are looking for the nearest local watch battery replacement shop, why not try out easy to use nationwide battery replacement service}.
We use only the best Swiss-made batteries. These are the recommended choice of most Swiss brands.
Your watch is specially resealed to ensure its water-tight gasket meets manufactures ratings and is water resistant again.
During the battery replacement process the Tudor technician will complete a full inspection of your watch.
Our free inspection ensures your Tudor watch remains in optimum mechanical and anaesthetic condition, providing peace of mind and extended lifespan for years to come.
It's easy to get started with our online Tudor battery replacement service. Click the button below and receive your free postal instructions and label.
Tudor watch repair near me?
Take a walk to your nearest post-office and go direct to the UK's leading Tudor online watch repair centre.
We've made it safe, fast and FREE to send your Watch to Repairs by post. Just wrap, pack and attach our free Royal Mail postage-paid shipping label. Repairs by post will have your Tudor watch repair off to a flying start in no-time, and with the peace of mind you're are dealing with Britains leading Tudor watch repair near me, provider.
It's easy to get started — fill out our watch repair request, and we'll give your watch repair a quick assessment and send you an email with the next steps.
Is my watch insured whilst in transit? (2 min read)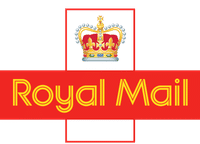 Has your Tudor watch stopped working, ticking or in need of a service?
If your Tudor has stopped working or ticking, in need of a service, refurbishment or restoration our expert team can help. We recommended that your Tudor wristwatch is maintained and looked after professionally to ensure it works for years to come. Repairs by Post offer a fast, professional Tudor watch repair service by post, from your home, office or on the go. Here are some of the services the Tudor service centre provides.
Britains #1 Tudor service centre online for Tudor repairs and servicing. Can't see the service you need?
*No credit card required. Open a repair ticket for a free no-obligation watch assessment, or talk to a watch repair expert 0800 121 6030 ( 9am-5pm GMT Mon-Fri. )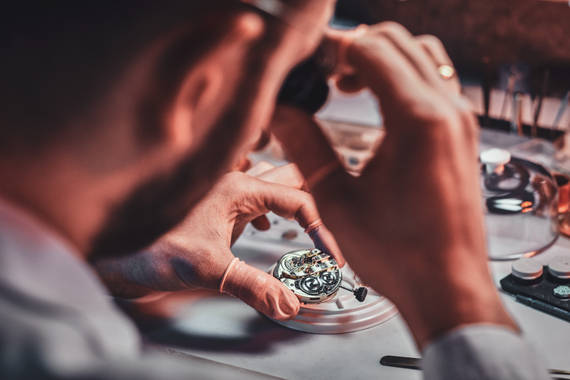 What happens during a Tudor full service?
Tudor expert watchmakers service Tudor quartz and mechanical watches to manufactures standards.
The strap or bracelet of your watch is detached from its case.
The case then opened, and the movement separated. The case is then entirely disassembled.
If we are carrying out a certified manufacture service for luxury brands such as Rolex and Omega the case and bracelet will be re-finished and polished to remove scratches and blemishes. This is carried out by a professional expert polisher.
The inner components are first ultrasonically cleaned then lubricated to minimise friction and wear.
The balance wheel is expertly tested to ensure it's perfectly precise.
The strap undergoes specialist watch cleaning and examination for wear and tear.
Any damaged parts are either refurbished or replaced with genuine or aftermarket equivalent components.
The mechanism is then assembled and reattached to your watch's strap with every seal replaced.
Your timepiece is then finally tested one last time to ensure it's keeping time accurately and to ensure it's still watertight.
All work is convered by a minimum 12 month or 24 month guarantee. Written details available upon request.
Tudor service and repair costs?
We are unbeaten on price and service for Tudor servicing and repairs in the UK. As part of our competitive price promise, we will match or beat any written quotation for a like-for-like door-to-door freepost service. Submit an inquiry below to get started.
The faster, less-expensive way to repair any watch. From your home, office or on the go.
Watch Repair Online | FAQ
Open a watch repair request online, tell us about your repair - upload photo's to our UK service centre. Our expert team will examine your online repair request. If your repair is accepted, we notify you the same day with FREE shipping instructions. Still not convinced? Read on.
Did we convince you? We knew you'd see sense.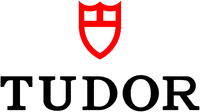 About the Tudor watch brand
Founded on Marth 6th, 1946, Tudor has operated under the premise of being a brand that authorised rolex dealers could sell that had the reliability and quality of a rolex, but at a lower retail price. The idea was to corner a broader spectrum of the watch market, further cementing the hold that rolex has on the watch production and watch repair industries. It worked well, with rolex and Tudor both still in production today and is regarded as high-end brands.
The Tudor watch brand is and always will be a product of the era of its conception. Developed long before the ostensibly-pretentious word "luxury" was attached to anyone wristwatch, the Tudor brand was envisioned to fulfil a purpose: a dependable and accurate solution for those who wanted functionality over aesthetic.
Looking at the success of the Tudor watch brand, it is undeniable that the original concept has been successful. In 1952, when the British ministry sent a group of their scientists to Northernmost point of Greenland to re-establish the British interest in the poles, thirty Tudor wristwatches went with them. Later, in the 60s, when the US military needed a watch capable of diving to extreme pressures while maintaining perfect accuracy, they settled on the Tudor Submarine. So did the French Marine Nationale, the Argentinian Navy, and the special forces of South Africa. When groups whose life rely on the dependability and capability of your watches choose them to use in daily operations, you know you have crafted a success.
What is the warranty on a Tudor watch?
When you buy your Tudor watch, it's covered by a manufactures warranty.
MONTRES TUDOR SA guarantees the proper functioning of this watch for a period of two years from the date of purchase.
If your Tudor warranty has expired, Repairs by post can provide an estimate for both watch repairs and servicing. Don't worry, it does not need to break the bank, and you can start for free.
*No credit card required. Open a repair ticket for a free no-obligation watch assessment, or talk to a watch repair expert 0800 121 6030 ( 9am-5pm GMT Mon-Fri. )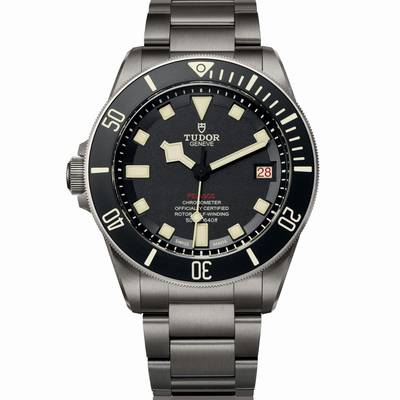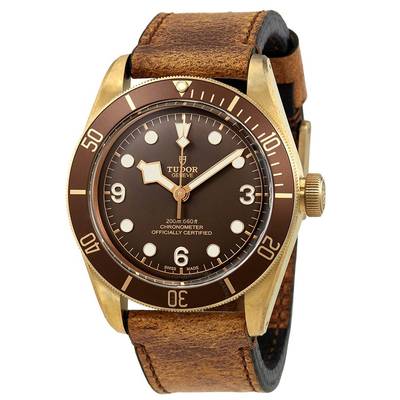 What is the Tudor watch service interval?
Keep your Tudor watch in working order periodic servicing according to brand guidelines. These are the recommended service intervals from Tudor:
12-months water-resistance test.
TUDOR watch is a complex precision instrument which requires regular servicing in order to guarantee optimal performance.
If your Tudor requires a service or water test, Repairs by post can help.
*No credit card required. Open a repair ticket for a free no-obligation watch assessment, or talk to a watch repair expert 0800 121 6030 ( 9am-5pm GMT Mon-Fri. )
Tudor maintenance and care tips
All Tudor watch owners are careful with their timepieces, but accidents do happen. There are ways to mitigate or react that reduce or prevent damage that can cause the need for a Tudor watch repair or Tudor watches service, which is as follows:
TEMPERATURE
Keep away from extreme temperatures. While these watches are designed to be hardy, there's no point unnecessarily testing them. Sharp changes in temperature can cause condensation underneath the crystal, so try to avoid this.
TUDOR watches should not be exposed to extreme temperatures (above 60ºC/140ºF, or below 0ºC/32ºF). Extreme temperatures could damage the watches structure. While these watches are designed to be hardy, there's no point unnecessarily testing them. Sharp changes in temperature can cause condensation underneath the crystal, so try to avoid this.
SUNLIGHT
Keep out of the sunlight. Much like it can to redheads, this can cause damage to a Tudor watch.
CHEMICALS
Avoid chemicals. Chemical products may corrode the water-resistant gaskets and damage the aesthetic of your TUDOR timepiece.
Sand, in particular, has minerals which can scratch the sapphire crystal or steel bracelet of your Tudor watch, while other small particulate matter can find its way into the movement and disrupt the inner workings of the watch.
WATER
Avoid water. If you're going to be near water, ensure the crown is fully pushed in and avoid the leather strap touching water as this may damage it. If condensation forms we advise you contact your Tudor watch repair service to remove the condensation and renew the water-resistance of the watch.
*No credit card required. Open a repair ticket for a free no-obligation watch assessment, or talk to a watch repair expert 0800 121 6030 ( 9am-5pm GMT Mon-Fri. )
History of Tudor watches
There are many signs of class and status available in the world. Some like fast cars, other's fine clothes, while yet other's believe that subtlety is key. Whatever an individual's opinion on the matter, every single person can agree that a beautiful watch is something to be admired, enjoyed, and viewed appropriately. One such watch brand that will attract the eye of any casual admirer is Tudor, the little brother to the exceptionally well known rolex watch company, one of the world's premium and potentially most recognisable watch brands.
1905
Hans Wilsdorf and his brother-in-law Alfred Davis found Wilsdorf & Davis in London. This will eventually become rolex SA.
1946
After much consideration and research on alternate brands, Wilsdorf founds the new watch brand "Tudor".
1952
Tudor launches their now-famous Oyster Prince, the line that would become ubiquitous with the Tudor brand name through the 20th century.
1954
The launch of another Tudor icon, their dive watches. Launched in this year with the reference 7923, this was the first of a line that would set the bar for Tudor quality and reliability.
1968
This year saw the first appearance of a motif that is not synonymous with the Tudor watches, and one of the most common areas on concern when it comes to Tudor watch repairs by their owners. This is, of course, the legendary Snowflake hour hand.
1970
The advent of the so-called "Quartz crisis", which saw the introduction of quartz-based timing systems for watches. This threw the mechanical watch industry into upheaval. Tudor continues to produce mechanical watches but does so at a lower rate and with far more stripped-back designs.
2010
The release of the Heritage Chronograph. Tudor usher in a new era in their watchmaking history, blending it's right heritage with modern technology to produce watches that meet modern technical standards while still appealing to the clientele that loves the watches that made the Tudor brand so distinctive for over half a century.
The faster, less-expensive way to repair any watch. From your home, office or on the go.