Sinn watch repairs
Join thousands of satisfied customers with smooth, hassle-free Sinn watch repairs — use our Freepost, fully insured watch repair service from the home, office, or on the go — Battery replacement and reseal, broken glass, losing time or winding issues.
Repairs by Post can help get the repair done right where others fail.
Get started with the UK's leading Sinn watch repair service centre, we won't break your wallet!
*No credit card required. Open a repair ticket for a free no-obligation watch assessment, or talk to a watch repair expert 0800 121 6030 ( 9am-5pm GMT Mon-Fri. )
Free, Insured postage
Fully insured to £10K use our free postage pack.
12/24 months Guarantee
Genuine branded parts — unless we tell you.
Fast turn-around
Quicker than your nearest high-street watch shop.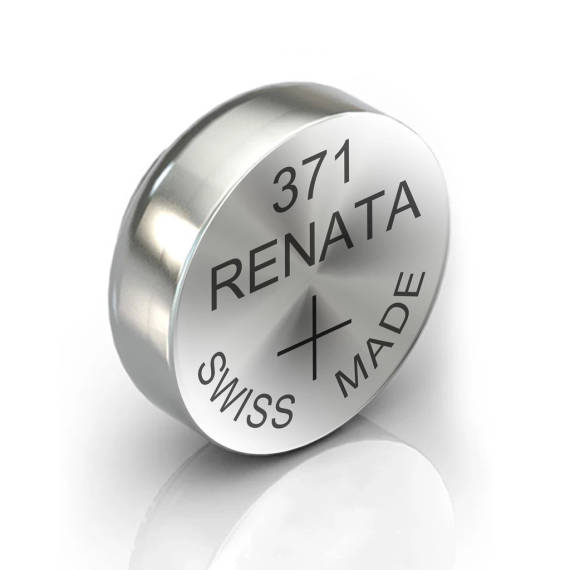 Sinn watch battery replacement
Sinn battery died?
Let Repairs by post handle the fuss with our easy to use Sinn watch battery replacement service. Our technicians replace batteries for all Sinn models of ladies and mens wrist-watch.
We use only the best Swiss-made batteries. These are the recommended choice of most Swiss brands.
Your watch is specially resealed to ensure its water-tight gasket meets manufactures ratings and is water resistant again.
During the battery replacement process our technician will complete a full inspection of your watch.
Our free inspection ensures your Sinn watch remains in optimum mechanical and anaesthetic condition, providing peace of mind and extended lifespan for years to come.
Sinn watch repair near me?
Take a walk to your nearest post office and go direct to the UK's leading Sinn watch repair service centre.
We've made it safe, fast and FREE to send your watch to Repairs by post. Just wrap, pack and attach our free Royal Mail postage-paid shipping label. Repairs by post will have your Sinn watch repair off to a flying start in no-time, and with the peace of mind you're are dealing with Britains leading online Sinn repair centre.
It's easy to get started — fill out our watch repair request, and we'll give your watch repair a quick assessment and send you an email with the next steps.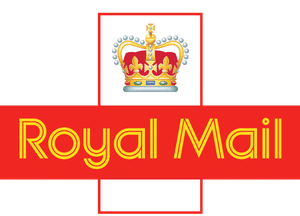 Sinn watch stopped working? We can fix it.
It's recommended that your Sinn wristwatch is maintained and looked after professionally ensuring it lasts the test of time. Repairs by Post offer a fast, professional local Sinn watch repair service to ensure your Sinn timepiece continues to work for years to come. If your watch has stopped working, broken, needs a service, an anaesthetic make-over or a battery replacement our expert watch team can fix it.
Britains specialist Sinn service centre for professional repairs. Can't see the service you need?
*No credit card required. Open a repair ticket for a free no-obligation watch assessment, or talk to a watch repair expert 0800 121 6030 ( 9am-5pm GMT Mon-Fri. )

The history of Sinn watches
Sinn was founded in 1961, by Helmut Sinn. The company's core is to produce clocks and pilot chronographs. In 1994 a new era began for the company and certified engineer Lothar Sc. The companies first model was the 244 made out of titanium with magnetic field protection.
500+ reviews on Trustpilot and Google Places.
Still not convinced? Here's what our customers say.
"I've used this company on two occasions and they have done both repairs to the highest standard. Very friendly, efficient and courteous and I would highly recommend this company."
Mel Dixon
"Brilliant! I can recommend repairs by post so much. They have done a fantastic job on repairing my ring and very reasonable price too. Their communication is wonderful with constant updates on the time frame etc."
Anne Farrall
Did we convince you? We knew you'd see sense.
The faster, less-expensive way to repair any watch. From your home, office or on the go.
So what's the catch?
There isn't one. Open a watch repair request, define your repair - upload photo's to our UK service centre. Our expert team will examine your repair request. If your repair is accepted, we notify you the same day with FREE shipping instructions. Still not convinced? Read on.
Did we convince you? We knew you'd see sense.
Sinn maintenance and care tips
Setting the time.
If you need to change the time on your watch, it is advised to avoid manually doing so during the times of 10pm and 2am. This could interfere with the setting of your watch as this is when the date is automatically due to change.
Sinn winding.
It is also advised that you do not deliberately shake a self-winding watch to wind it. This movement will be ineffective and could potentially damage your watch.
Sinn recommends for maximum performance of your timepiece that users wind their watches before they reach the end of their power reserve.
If your mechanical watches have manual winding – it may need to be wound daily. This process will give your watch enough sufficient power to function correctly. If you are manually winding your watch, you must do this by turning the crown clockwise as far as it will go. This must be done gently; therefore, it is advised not to force it when it reaches this point. By putting too much pressure on your timepiece, you may be damaging the movement. At Repairs By Post, we provide Sinn watch repair which will have your watch back up and running in no time at all.
If you are the owner of a self-winding mechanical watch, it will have an additional mechanism which will allow it to be automatically wound through the natural movement of the wrist.
If your watch has stopped or not worn for several days, this may mean it must be rewound using the crown. This will ensure the watch continues to function during periods of low activity (e.g. when sleeping).
It is advised that 20 turns of the crown are essential to provide your watch with plenty of energy. Keep in mind that the power reserve of a self-winding mechanical watch can vary depending on the movement of its wearer's wrist.
CLEANING A Sinn WATCH
If you are cleaning any type of watch, care should be taken. Sinn metal and rubber bracelets and water resistant cases can be cleaned using a toothbrush. The process for cleaning a Sinn watch is relatively simple, and the Sinn official website recommends using a little bit of soapy water and drying with a soft cloth.
A Sinn watch should always be cleaned after contact with seawater. In this case, you should always rinse your Sinn watch with fresh water. Like every watch brand, to keep your Sinn watch in pristine condition, it is recommended to avoid chemicals and cosmetics. Make sure that when you are wearing your Sinn watch that you are avoiding contact with solvents, detergents, fragrances and cosmetics.
HOW LONG DOES A Sinn BATTERY LAST
The battery life of a Sinn watch is 2.5 years. This is the average battery life of most watch brands typically between 2 - 5 years. This is for a new watch and variable depending on the model, amount of energy required by its various functions and what functions you use. It can also depend on how-long your watch was running before you purchased it. After your Sinn battery is replaced you should expect a lifespan of about 2 years from the replacement battery, before it dies again.
The great thing about this brand is that there are no guessing games when it comes to battery life. Sinn watches have a battery EOL indicator which stands for "End of Life". This means that when the second hand begins to jump in four-second intervals, it is time for your watch to be sent away for watch maintenance. At Repairs By Post, we provide Sinn battery replacement.
Sinn WATCH DAMAGE
Timepieces are fragile pieces of jewellery which can be damaged if they are exposed to extreme conditions. If your watch undergoes violent impact, Repairs By Post recommend that your watch is checked by a member of our watch specialist team.
Watches can also be sensitive to thermal impacts; therefore it is advised that when wearing your Sinn watch that you avoid exposing your watch to extreme temperatures that are above 60°C or below 0°C.
If your watch is exposed to a sudden change in temperature, for example, a sauna or diving into cold water after exposure to the sun, it could damage the movement of your watch.
WATER RESISTANCE FOR Sinn WATCHES
Water resistance is added to protect your watch. However, it may wear off over time; therefore, you should always be careful with your water-resistant timepiece. To keep your watch safe in the water, DO NOT use pushers while you still emerge in water.
If you watch is certified as water resistant, to avoid water penetration that could result in a break in the mechanics of your watch, it is essential that you do not use pushers when the watch is in contact with water.
Sinn WATCH STRAPS REPLACEMENT
At Repairs By Post, we can replace the straps of multiple watch brands including Sinn watch straps. Leather watch straps can be maintained by avoiding contact with water or sweat.
Sinn BATTERY REPLACEMENT
Once you watch reaches the time to have its battery replaced, it is telling you that it needs to be sent away for watch repair. Your watch should be sent for maintenance as soon as possible as it will avoid the risk of any leakage. This could damage the movement of your watch, and that is why we recommend not leaving a completely discharged battery in your watch.
Make sure Sinn battery replacement is carried out by a professional watch repair service. At Repairs By Post, we have been recommended by hundreds of customers and guarantee that your repair will be completed to a high quality standard in a reasonable amount of time.
Sinn MAGNETISM TEST
Place your watch near a traditional compass.
If the needle moves, you may have somehow magnetised your watch.
At our Sinn service centre, we will demagnetise your watch as standard using our specialist equipment.
If you suspect you have magnetised your Sinn, send it to the experts at Repairs by Post for expert care and Sinn repair.
*No credit card required. Open a repair ticket for a free no-obligation watch assessment, or talk to a watch repair expert 0800 121 6030 ( 9am-5pm GMT Mon-Fri. )