Piaget watch repairs
We've made it ridiculously easy to get your Piaget watch repaired or serviced. You can start right now, and it won't break your wallet.
Get started with the UK's leading Piaget watch repair service center.
*No credit card required. Open a repair ticket for a free no-obligation watch assessment, or talk to a watch repair expert 0800 121 6030 ( 9am-5pm GMT Mon-Fri. )
Free, Insured postage
Fully insured to £10K use our free postage pack.
12/24 months Guarantee
Genuine branded parts — unless we tell you.
Fast turn-around
Quicker than your nearest high-street watch shop.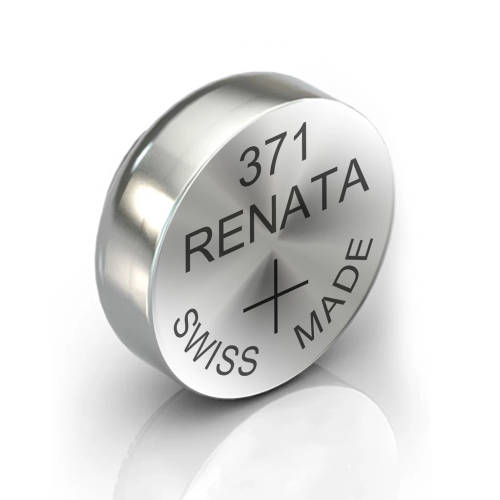 Piaget watch battery replacement
Piaget battery died?
Let Repairs by post handle the fuss with our easy to use Piaget battery replacement postal service. The Piaget technicians replace batteries for all Piaget models of ladies and mens wrist-watch.
If you are looking for the nearest local watch battery replacement shop, why not try out easy to use nationwide battery replacement service}.
We use only the best Swiss-made batteries. These are the recommended choice of most Swiss brands.
Your watch is specially resealed to ensure its water-tight gasket meets manufactures ratings and is water resistant again.
During the battery replacement process the Piaget technician will complete a full inspection of your watch.
Our free inspection ensures your Piaget watch remains in optimum mechanical and anaesthetic condition, providing peace of mind and extended lifespan for years to come.
It's easy to get started with our online Piaget battery replacement service. Click the button below and receive your free postal instructions and label.
Piaget watch repair near me?
Take a walk to your nearest post-office and go direct to the UK's leading Piaget online watch repair centre.
We've made it safe, fast and FREE to send your Watch to Repairs by post. Just wrap, pack and attach our free Royal Mail postage-paid shipping label. Repairs by post will have your Piaget watch repair off to a flying start in no-time, and with the peace of mind you're are dealing with Britains leading Piaget watch repair near me, provider.
It's easy to get started — fill out our watch repair request, and we'll give your watch repair a quick assessment and send you an email with the next steps.
Is my watch insured whilst in transit? (2 min read)
Stay at home, stay safe — Door to door collection with Ipostparcels.com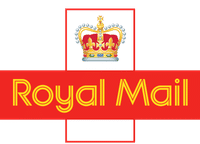 Has your Piaget watch stopped working, ticking or in need of a service?
If your Piaget has stopped working or ticking, in need of a service, refurbishment or restoration our expert team can help. We recommended that your Piaget wristwatch is maintained and looked after professionally to ensure it works for years to come. Repairs by Post offer a fast, professional Piaget watch repair service by post, from your home, office or on the go. Here are some of the services the Piaget service centre provides.
Britains #1 Piaget service centre online for Piaget repairs and servicing. Can't see the service you need?
*No credit card required. Open a repair ticket for a free no-obligation watch assessment, or talk to a watch repair expert 0800 121 6030 ( 9am-5pm GMT Mon-Fri. )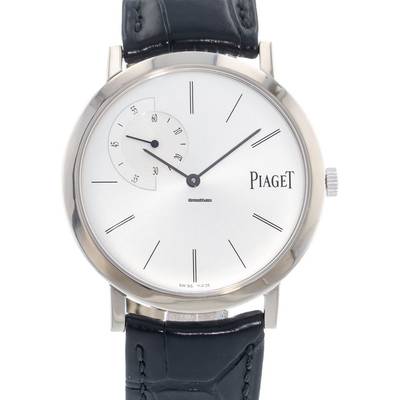 Piaget watch repair cost?
Due to the history and cost which lie behind a Piaget watch, it is a watch brand that deserves the attention of a watch specialist. Our team have the experience which is required for luxury watch repair.
Our watch repairs team can complete anything from a Piaget watch service to Piaget strap replacement. Piaget watch repair is bespoke work; therefore, we can only estimate the price once the timepiece has reached Repairs By Post.
The faster, less-expensive way to repair any watch. From your home, office or on the go.
So what's the catch?
There isn't one. Open a watch repair request, define your repair - upload photo's to our UK service centre. Our expert team will examine your repair request. If your repair is accepted, we notify you the same day with FREE shipping instructions. Still not convinced? Read on.
Did we convince you? We knew you'd see sense.
Still not convinced? Here's what our customers say.
"From start to finish the service was second to none, communication was fantastic and very efficient and it was cheaper than anywhere where else I'd been quoted, and they did a fantastic job , big thanks from me , and hope you get more well deserved reviews."
Julia Williams
"Great service: quick, friendly, clear communication and pricing: would definitely recommend."
Chris Emmerson
Did we convince you? We knew you'd see sense.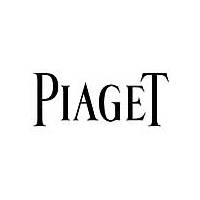 About the Piaget watch brand
"You don't read the time from a Piaget, you admire it."
The Piaget brand is legendary in the watch world. The company's namesake, George Piaget started out a farmer, but then found his calling as a watchmaker in the village of La-Cote-Aux-Fees, Switzerland. The brand was founded in 1874 has gone from strength to strength. Piaget's sons eventually took over the business.
Until the end of the second world war, Piaget's watches were marketed and sold through other brands and companies. However, it was then that Piaget started creating watches under their own name. Piaget now produces some of the most innovative luxury watches in the world.
What is the warranty on a Piaget watch?
When you buy your Piaget watch, it's covered by a manufactures warranty.
PIAGET warrants its product against defects in materials and manufacturing for a period of two (2) years from the date of purchase.
If your Piaget warranty has expired, Repairs by post can provide an estimate for both watch repairs and servicing. Don't worry, it does not need to break the bank, and you can start for free.
*No credit card required. Open a repair ticket for a free no-obligation watch assessment, or talk to a watch repair expert 0800 121 6030 ( 9am-5pm GMT Mon-Fri. )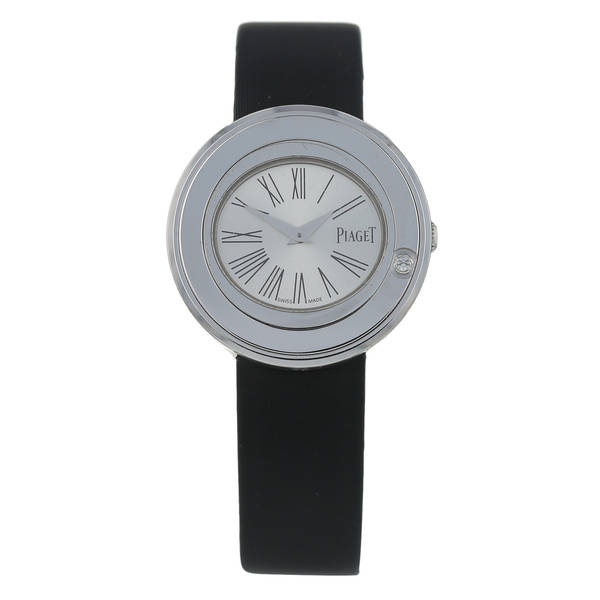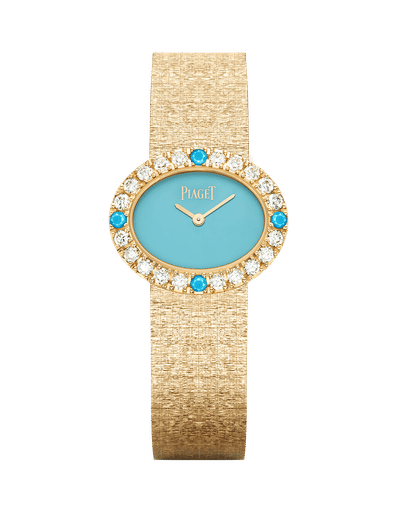 What is the Piaget watch service interval?
Keep your Piaget watch in working order periodic servicing according to brand guidelines. These are the recommended service intervals from Piaget:
12-months water-resistance test.
we recommend that you service your watch every three to four years, independent of usage.
If your Piaget requires a service or water test, Repairs by post can help.
*No credit card required. Open a repair ticket for a free no-obligation watch assessment, or talk to a watch repair expert 0800 121 6030 ( 9am-5pm GMT Mon-Fri. )
Piaget maintenance and care tips
PIAGET WATCH CLEANING BETWEEN PROFESSIONAL POLISHING
Wearing your Piaget watch naturally leads to a build-up of natural residue, but this can be remedied through gently cleaning your watch with a clean toothbrush and liquid soap. Failing to do this might lead your steel strap to oxidise and irritate the skin. This method should only be used for Piaget steel straps.
If your Piaget has a leather strap, it mustn't get wet. Water damage on leather leads to loss of function and style. Repairs by Post can offer Piaget watch strap replacement and Piaget clasp replacement if your strap suffers damage. Repairs by Post also offer Piaget watch polishing too.
A replacement watch clasp saves you having to replace the entire strap. We use either manufacturer's original parts or equivalents where suitable. We match the clasp to your strap, fit it, and before we return it to you, we will assess your watch to see if any other work is required, such as loose links or scratched glass.
AVOID SHOCKS TO YOUR WRIST
Shocks can cause damage to your watch and reduce its lifecycle. Always remove your watch before undertaking any sporting activity; this includes golf. The vibrations of jolting movements can damage the delicate inner components of your Piaget watch.
AVOID RAPID TEMPERATURE CHANGES
Leaving your watch open to sudden changes of temperature can lead to damage, when not being worn keep your timepiece in a cool dark place, such as a drawer. Avoid leaving it in direct sunlight at temperatures above 60 degrees cause damage to the mechanism.
AVOID WATER AND DUST DAMAGE
If you Piaget is coming into contact with water, ensure the crown is fully depressed to limit the chance of water infiltration. Should your Piaget watch suffer water damage send it to Repairs by Post immediately for Piaget watch repair?
AVOID CHLORINATED AND SALTWATER
Tap water and dust can cause damage to your Piaget, but the infiltration of chlorinated or salt water is especially dangerous. These liquids corrode the delicate intricacies of the mechanism. Always remove your Piaget watch when around these liquids as a precaution.
*No credit card required. Open a repair ticket for a free no-obligation watch assessment, or talk to a watch repair expert 0800 121 6030 ( 9am-5pm GMT Mon-Fri. )
History of Piaget watches
1874
Piaget was initially founded in La Côte-aux-Fées. This world-renowned watch company was built in a  small village in the Swiss part of the Jura. It was here that Georges Édouard Piaget drew his first-ever design which years later would be a world leader in luxury and fine watchmaking.
This was the year when Piaget started his first workshop on a family farm. Day in, day out Piaget dedicated and devoted his life to engineering high-precision movements.
Paget's work soon became extremely popular, and his business snowballed. The famous watchmaker's name and designs fast travelled far beyond the small village where he first started.
At that time, watch enthusiasts were extremely impressed by his signature movement that was seldom equalled.
1911
Piaget became as a family-run business in 1911 as Georges Édouard's son Timothée Piaget took over the company. Piaget's son was extremely enthusiastic about the future of watches and was the perfect man to take over the business as he displayed the same passion, demand for quality watches.
It was Timothée's enterprising spirit and readiness to take on competitors and risks that drove the business to even more significant success.
1943
Due to the brands increasing prosperity, the company made a decision that was crucial to its future by registering the brand. This decision leads the brand to produce watches that were signed by and sold under the Piaget name.
Once the brand was registered, this is when the demand for watches increased hugely. Even though the workshops had been modernised, they could not keep pace with demand.
1945
In 1945 Piaget built a new manufacturing facility, space where they would develop some of the world's most advanced mechanical watches.
1957
The famous ultra-thin hand-wound Calibre 9P, which was only 2 mm thick, was born.
1960
The brand advanced again as Piaget launched the Calibre 12P, the world's thinnest self-winding movement. It measured just 2.3 mm thick.
During the 1960s, they continued to dominate the watch market and took a stand against competitors by purchasing several goldsmiths' workshops in Geneva.
1979
This year the brand launched the incredible Piaget Polo watch. Avant-garde, yet classic enough never to go out of style, it quickly became an icon.
This timepiece joined a list of legends as the Piaget Polo gave the brand a new international dimension and global recognition.
1990
Piaget launched the Piaget Altiplano collection. This was a revolution of ultra-thin watches which was inspired by a vintage 1957 model. The watch designers at Piaget wanted to create a timepiece that was classic and elegant.
2001
The company moved with the millennial and opened the new Manufacture de Haute Horlogerie Piaget in Plan-les-Ouates, just outside Geneva.
The brand was keen to move forward with the future of watchmaking while maintaining the quality of their traditional work.
2019
Piaget's move was an excellent decision as, within a decade, roughly 30 new movements were created. There was a long list of advancements that included the most prestigious horological complications, a tourbillon, a dual time-zone flyback chronograph, and a perpetual calendar.
Today, the brand continues to advance and building on years of success, Piaget presented the skeleton version of this same movement, exploring the fascinating art of open-working.
The faster, less-expensive way to repair any watch. From your home, office or on the go.