Movado watch repair and battery replacement
from £49. Inc postage pack, insurance and VAT.
Here at Repairs by post, we offer a fast, easy and convenient way to repair your Movado watch. With over 1500 reviews online, we have earnt a reputation as a leading online service centre. Our highly trained watchmakers can resolve most issues, from a simple battery replacement to a complete Movado quartz service.
Discover why thousands of satisfied customers choose Repairs by post for Movado watch repair and maintenance.
*Prices inc. VAT and postage both ways. 12-months guarantee, No hidden fees. Open a repair ticket for a free no-obligation watch assessment, or talk to a watch repair expert 0800 121 6030 ( 9am-5pm GMT Mon-Fri. ). No credit card required.
Example: Movado Kardelo (0605478 84 G2) Quartz service from £89 inc VAT, two-way shipping and 24 month guarantee.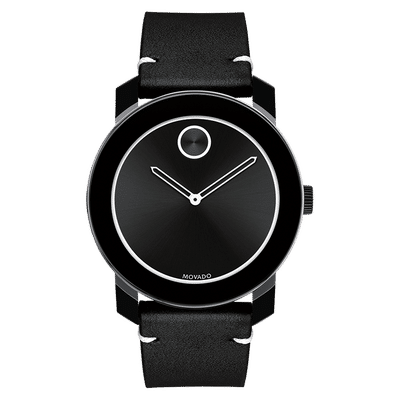 Free, Insured postage
Fully insured to £10K use our free postage pack.
12/24 months Guarantee
Genuine branded parts — unless we tell you.
Fast turn-around
Quicker than your nearest high-street watch shop.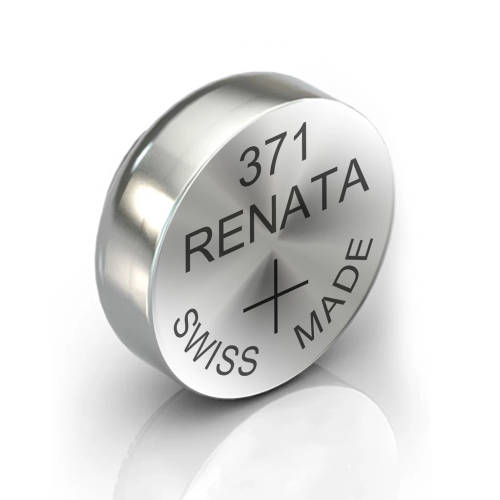 Movado watch battery replacement
Movado battery died?
Let Repairs by post handle the fuss with our easy to use Movado battery replacement postal service. The Movado technicians replace batteries for all Movado models of ladies and mens wrist-watch.
If you are looking for the nearest local watch battery replacement shop, why not try out easy to use nationwide battery replacement service}.
We use only the best Swiss-made batteries. These are the recommended choice of most Swiss brands.
Your watch is specially resealed to ensure its water-tight gasket meets manufactures ratings and is water resistant again.
During the battery replacement process the Movado technician will complete a full inspection of your watch.
Our free inspection ensures your Movado watch remains in optimum mechanical and anaesthetic condition, providing peace of mind and extended lifespan for years to come.
It's easy to get started with our online Movado battery replacement service. Click the button below and receive your free postal instructions and label.
Movado watch repair near me?
Take a walk to your nearest post-office and go direct to the UK's leading Movado online watch repair centre.
We've made it safe, fast and FREE to send your Watch to Repairs by post. Just wrap, pack and attach our free Royal Mail postage-paid shipping label. Repairs by post will have your Movado watch repair off to a flying start in no-time, and with the peace of mind you're are dealing with Britains leading Movado watch repair near me, provider.
It's easy to get started — fill out our watch repair request, and we'll give your watch repair a quick assessment and send you an email with the next steps.
Is my watch insured whilst in transit? (2 min read)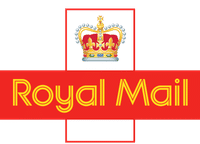 Has your Movado watch stopped working, ticking or in need of a service?
If your Movado has stopped working or ticking, in need of a service, refurbishment or restoration our expert team can help. We recommended that your Movado wristwatch is maintained and looked after professionally to ensure it works for years to come. Repairs by Post offer a fast, professional Movado watch repair service by post, from your home, office or on the go. Here are some of the services the Movado service centre provides.
Britains #1 Movado service centre online for Movado repairs and servicing. Can't see the service you need?
*No credit card required. Open a repair ticket for a free no-obligation watch assessment, or talk to a watch repair expert 0800 121 6030 ( 9am-5pm GMT Mon-Fri. )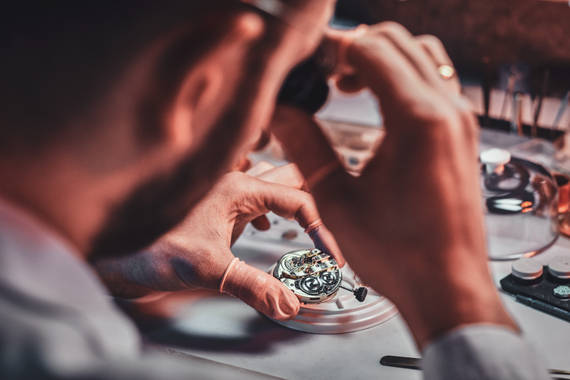 What happens during a Movado full service?
Movado expert watchmakers service Movado quartz and mechanical watches to manufactures standards.
The strap or bracelet of your watch is detached from its case.
The case then opened, and the movement separated. The case is then entirely disassembled.
If we are carrying out a certified manufacture service for luxury brands such as Rolex and Omega the case and bracelet will be re-finished and polished to remove scratches and blemishes. This is carried out by a professional expert polisher.
The inner components are first ultrasonically cleaned then lubricated to minimise friction and wear.
The balance wheel is expertly tested to ensure it's perfectly precise.
The strap undergoes specialist watch cleaning and examination for wear and tear.
Any damaged parts are either refurbished or replaced with genuine or aftermarket equivalent components.
The mechanism is then assembled and reattached to your watch's strap with every seal replaced.
Your timepiece is then finally tested one last time to ensure it's keeping time accurately and to ensure it's still watertight.
All work is convered by a minimum 12 month or 24 month guarantee. Written details available upon request.
Movado service and repair costs?
We are unbeaten on price and service for Movado servicing and repairs in the UK. As part of our competitive price promise, we will match or beat any written quotation for a like-for-like door-to-door freepost service. Submit an inquiry below to get started.
The faster, less-expensive way to repair any watch. From your home, office or on the go.
Watch Repair Online | FAQ
Open a watch repair request online, tell us about your repair - upload photo's to our UK service centre. Our expert team will examine your online repair request. If your repair is accepted, we notify you the same day with FREE shipping instructions. Still not convinced? Read on.
Did we convince you? We knew you'd see sense.
We're the UK's most-trusted online watch repair service.
We've been providing convenient, affordable watch repair that doesn't compromise on service and quality since 2014, offering a professional repair service with qualified technicians overseeing every repair. In addition, we repair hundreds of brands, which include prestigious names like Rolex, Omega and Cartier. With more than one and a half thousand reviews, we are the UK's most trusted watch repair retailer on the web.
Thomas Cornwall
Extremely happy with the repair of my watch. I had been trying for a while with other such people to no avail. Contacted Repairs by Post and they were able to carry out the required repairs. Kept me updated throughout the complete process and when my watch was returned I was impressed by their work.
David Graham
Excellent service and time turn around. I especially appreciated the regular email updates. I'd highly recommend and use again. Thanks for restoring my watch Repairs By Post.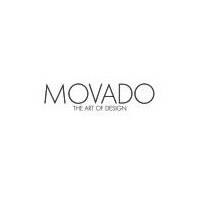 About the Movado watch brand
Movado timepieces are not only exquisite examples of technical capability and craftsmanship; they are also sumptuous items of the original design.
Movado has a reputation for pushing the boundaries of watch design, from their watch strap designs to their instantly recognisable Horwitt-design dial. Since becoming Movado in 1905, the company has achieved a legacy of design innovation, earning over 100 patents and 200 international awards for artistry and innovation in watch design and time technology. Movado timepieces have won world renown for their unique beauty and timeless design.
The Movado philosophy encompasses three main ideas: a dedication to Swiss craftsmanship, excellence in design, and the quest for technological innovation. These ideals are just as prominent in the company today as they are when the entrepreneurial Achille Ditescheim – then 19 years old – founded the workshop that would become Movado in 1881. The location as the village of La Chaux-de-Fonds recognised at the birthplace and national center of Swiss watchmaking.
What is the warranty on a Movado watch?
When you buy your Movado watch, it's covered by a manufactures warranty.
Movado warrants to the original consumer that, for a period of two (2) years from the date of purchase.
If your Movado warranty has expired, Repairs by post can provide an estimate for both watch repairs and servicing. Don't worry, it does not need to break the bank, and you can start for free.
*No credit card required. Open a repair ticket for a free no-obligation watch assessment, or talk to a watch repair expert 0800 121 6030 ( 9am-5pm GMT Mon-Fri. )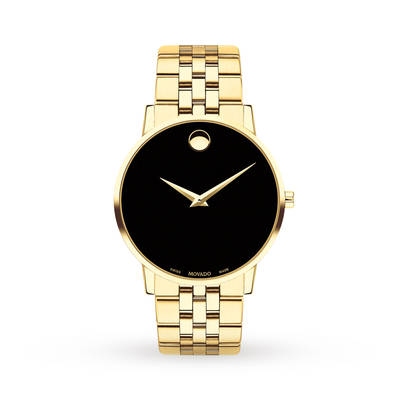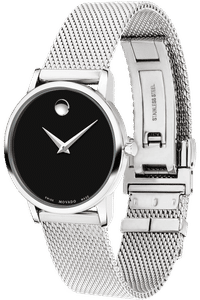 What is the Movado watch service interval?
Keep your Movado watch in working order periodic servicing according to brand guidelines. These are the recommended service intervals from Movado:
12-months water-resistance test.
A maintenance interval of 3 to 5 years is recommended.
If your Movado requires a service or water test, Repairs by post can help.
*No credit card required. Open a repair ticket for a free no-obligation watch assessment, or talk to a watch repair expert 0800 121 6030 ( 9am-5pm GMT Mon-Fri. )
History of Movado watches
1881
Achille Ditescheim sets up his first workshop at the age of 19 in La Chaux-de-Fonds. Ditescheim, who had just completed his training at a watchmaking school in the village, employed 6 craftsmen in his workshop. The 3-story house at No. 13, Rue 1er Mars, which contained the workshop still stands today.
1890
The business, mainly specialising in movements and pocket watches, proliferates, now employing 30 workmen.
1897
The payroll has reached 80.
1905
This is the year that Movado, as it is now known, began. At the famed Liege Exposition in Belgium, Ditescheim's young company – having already won a silver medal in Paris in 1900 – is awarded the gold medal for creativity, quality, and design. In the same year, the company adopts the name "Movado", meaning "always in motion" in Esperanto. They also build and move into a larger, modern factory on the outskirts of La Chaux-de-Fonds. The image of an uplifted hand holding an open pocket watch becomes the company's logo.
1912
Movado release the 1912 Polyplan. Already known for their wristwatches, it is the revolutionary design of the Polyplan that captures the attention of the Swiss watchmaking industry, earning Movado a patent. The Polyplan is the first of the "form" movements; specifically designed for elongated, curved timepieces, a style that was the haute couture pre-WW1.
1925
The Movado factory in La Chaux-De-Fonds has been focussing primarily on pocket watches. This year, a new style is born. April marks the start of the International Exposition of Modern Industrial and Decorative Arts, a World's fair held in Paris that will run through until October; this is the exposition that will give birth to the name "Art Deco", an up and coming style characterised by streamlined classicism with geometric and symmetric compositions that embodies the new machine age. Movado picks up on the trend and begins to incorporate this new style into designs.
1926
The Ermeto is released. A daring step away from the classic pocket watch, this is one of the first made-to-travel timepieces developed. The design features a rectangular case that slides open to reveal the dial. The sliding action of the case is also designed to wind the watch, earning Movado yet another revolutionary patent.
1930's
The rise of the digital. The early Movado Digital Watch, which has an innovative display of both hours and minutes, is introduced. Digital displays rise in popularity, mechanical precursors to the futures liquid crystal equivalents.
1946
A new era of Movado design, ushered in by the release of the Calendomatic, a self-winding wristwatch with full calendar function. Featuring a month and day dial apertures, a central date indicating, a center mounted sweeping seconds hands, and automatic winding, the Calendomatic represents a first of its kind. It soon becomes the flagship of the Movado brand.
1947
The first sighting of the now-famous Movado Museum watch. It traces its roots to the modern design movement and group of artists who founded the Bauhaus school in 1919. "Simplicity, tastefulness, function" was the dictum. The Museum watch encompasses all these philosophies. With only a single gold dot at the noon position on a black background, designed by American artist Nathan George, the dot represents the sun at high noon and the movement of the hands the rotation of the earth.
1950
This is the year the Calendoplan is introduced. At a time when extravagance was at a premium when digital watches are rising in popularity, no one expected a thinner, streamlined wristwatch to enter the market. This is exactly what Movado approach the market with; the Calendoplan. Simplicity is key here – Movado has just sparked the thin watch revolution.
1970
The Datron is the leading Movado watch this year. With a classic tonneau-shaped case and a wild-winding movement, the Datron is available with a range of different dial.
1983
Gedalio Grinberg and acquires a struggling Movado for his watch conglomerate.
1987
Launch of the Movado artists' series. It begins as a suggestion to artist Andy Warhol that he use the watch as an art medium. The watch he designs – the "Andy Warhol' Times 5'" – is produced posthumously. It becomes the first issue in a series of commissioned, limited edition timepieces designed by luminaries of the 20th century.
1996
Movado unveils the Vizio, a visionary new expression of Movado's unwavering commitment to innovation in design. Balanced and technically brilliant, the concept behind the design is to achieve a balance of content and form.
2000
The futuristic rework of the Movado Museum worked in either stainless steel or two-tone models for men and women, it possesses a casual attitude towards luxury and elegance, this watch is the shape of time to come in modern design.
2001
Release of the Elliptica. A tribute to the early Movado Polyplan, this beautiful metallic watch has a gracefully curved case and striking linear dial, and is curved to follow the wrist.
2003
Resurgence of the Movado Museum with the Movado Museum Automatic.
2006
Movado introduces the M125 as a celebration of 125 years of watchmaking success and innovation. Although having a clean and modern design aesthetic, this distinctive timepiece also offers the appeal of a timeless classic.
2010
The launch of the Movado BOLD, an iconic Movado design is re-imagined for the fashion-savvy, on-trend consumer.
The faster, less-expensive way to repair any watch. From your home, office or on the go.