Longines watch repair
from £85, shipping, insurance and VAT.
Join thousands of satisfied customers with the Repairs by Post, fast, easy and convenient Longines watch repair service. From a simple battery replacement to a new genuine strap or full-service. Your Longines timepiece is in good hands with more than 1.5K reviews online, free postage, insurance and a 24-month guarantee.
*Prices inc. VAT and postage both ways. No hidden fees. Open a repair ticket for a free no-obligation watch assessment, or talk to a Longines watch repair expert 0800 121 6030 ( 9am-5pm GMT Mon-Fri. ). No credit card required.
Example: Conquest (L3.760.4.76.5) Quartz service: £229 inc VAT, two-way shipping and 24 month guarantee.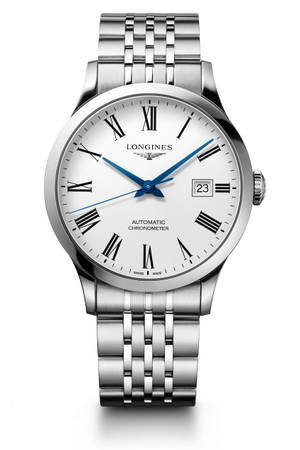 Free, Insured postage
Fully insured to £10K use our free postage pack.
12/24 months Guarantee
Genuine branded parts — unless we tell you.
Fast turn-around
Quicker than your nearest high-street watch shop.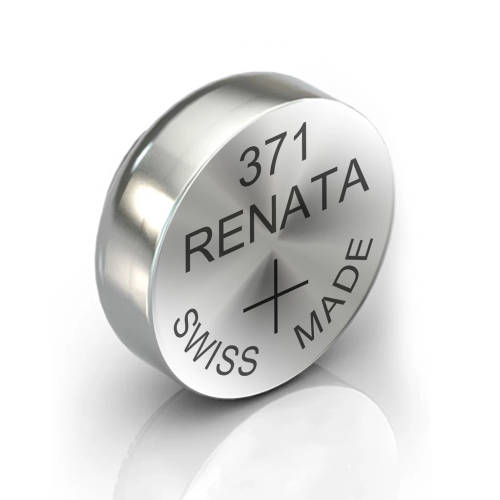 Longines watch battery replacement
Longines battery died?
Let Repairs by post handle the fuss with our easy to use Longines battery replacement postal service. The Longines technicians replace batteries for all Longines models of ladies and mens wrist-watch.
If you are looking for the nearest local watch battery replacement shop, why not try out easy to use nationwide battery replacement service}.
We use only the best Swiss-made batteries. These are the recommended choice of most Swiss brands.
Your watch is specially resealed to ensure its water-tight gasket meets manufactures ratings and is water resistant again.
During the battery replacement process the Longines technician will complete a full inspection of your watch.
Our free inspection ensures your Longines watch remains in optimum mechanical and anaesthetic condition, providing peace of mind and extended lifespan for years to come.
It's easy to get started with our online Longines battery replacement service. Click the button below and receive your free postal instructions and label.
Longines watch repair near me?
Take a walk to your nearest post-office and go direct to the UK's leading Longines online watch repair centre.
We've made it safe, fast and FREE to send your Watch to Repairs by post. Just wrap, pack and attach our free Royal Mail postage-paid shipping label. Repairs by post will have your Longines watch repair off to a flying start in no-time, and with the peace of mind you're are dealing with Britains leading Longines watch repair near me, provider.
It's easy to get started — fill out our watch repair request, and we'll give your watch repair a quick assessment and send you an email with the next steps.
Is my watch insured whilst in transit? (2 min read)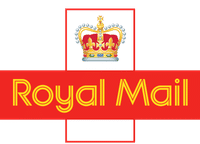 Has your Longines watch stopped working, ticking or in need of a service?
If your Longines has stopped working or ticking, in need of a service, refurbishment or restoration our expert team can help. We recommended that your Longines wristwatch is maintained and looked after professionally to ensure it works for years to come. Repairs by Post offer a fast, professional Longines watch repair service by post, from your home, office or on the go. Here are some of the services the Longines service centre provides.
Britains #1 Longines service centre online for Longines repairs and servicing. Can't see the service you need?
*No credit card required. Open a repair ticket for a free no-obligation watch assessment, or talk to a watch repair expert 0800 121 6030 ( 9am-5pm GMT Mon-Fri. )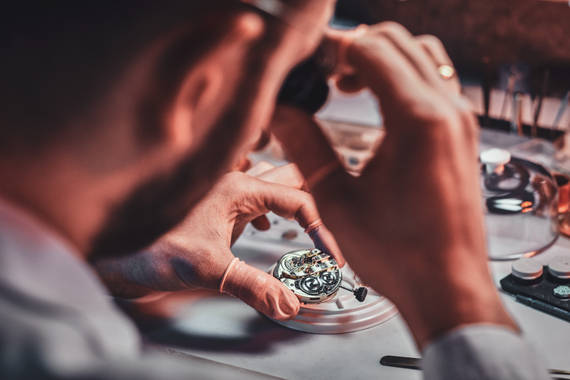 What happens during a Longines full service?
Longines expert watchmakers service Longines quartz and mechanical watches to manufactures standards.
The strap or bracelet of your watch is detached from its case.
The case then opened, and the movement separated. The case is then entirely disassembled.
If we are carrying out a certified manufacture service for luxury brands such as Rolex and Omega the case and bracelet will be re-finished and polished to remove scratches and blemishes. This is carried out by a professional expert polisher.
The inner components are first ultrasonically cleaned then lubricated to minimise friction and wear.
The balance wheel is expertly tested to ensure it's perfectly precise.
The strap undergoes specialist watch cleaning and examination for wear and tear.
Any damaged parts are either refurbished or replaced with genuine or aftermarket equivalent components.
The mechanism is then assembled and reattached to your watch's strap with every seal replaced.
Your timepiece is then finally tested one last time to ensure it's keeping time accurately and to ensure it's still watertight.
All work is convered by a minimum 12 month or 24 month guarantee. Written details available upon request.
Longines service and repair costs?
We are unbeaten on price and service for Longines servicing and repairs in the UK. As part of our competitive price promise, we will match or beat any written quotation for a like-for-like door-to-door freepost service. Submit an inquiry below to get started.
The faster, less-expensive way to repair any watch. From your home, office or on the go.
Watch Repair Online | FAQ
Open a watch repair request online, tell us about your repair - upload photo's to our UK service centre. Our expert team will examine your online repair request. If your repair is accepted, we notify you the same day with FREE shipping instructions. Still not convinced? Read on.
Did we convince you? We knew you'd see sense.
We're the UK's most-trusted online watch repair service.
We've been providing convenient, affordable watch repair that doesn't compromise on service and quality since 2014, offering a professional repair service with qualified technicians overseeing every repair. In addition, we repair hundreds of brands, which include prestigious names like Rolex, Omega and Cartier. With more than one and a half thousand reviews, we are the UK's most trusted watch repair retailer on the web.
Richard Murdoch
Vintage longines had been turned down for repair by several high st jewellers. Not so by repairs by post - quick turnaround and good job done. Watch lives to fight another day. well done.
Jo Gipps
Excellent, fast service of Longines watch battery.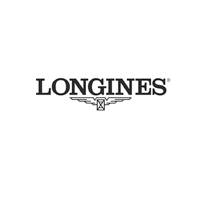 About the Longines watch brand
Longines began life as saint-limer by Auguste Agassiz in around 1832, they originally sold pocket watches and were successful not only in Europe but also the united states where they had family connections. by 1867 they built their first factory with their own award-winning calibre 20a movement, in 1913 developed a wristwatch movement and by 1945 they released calibre 22a Longines automatic movement.
Longines is well known for the timing of major sporting events as well as a huge contributor to the manufacture of pilot watches including one designed by Charles A. Lindenberg. Longines is now owned by the Swatch Group and is one of their huge portfolio of 19 watch brands.
What is the warranty on a Longines watch?
When you buy your Longines watch, it's covered by a manufactures warranty.
For a period of twenty-four (24) months from the date of purchase.
If your Longines warranty has expired, Repairs by post can provide an estimate for both watch repairs and servicing. Don't worry, it does not need to break the bank, and you can start for free.
*No credit card required. Open a repair ticket for a free no-obligation watch assessment, or talk to a watch repair expert 0800 121 6030 ( 9am-5pm GMT Mon-Fri. )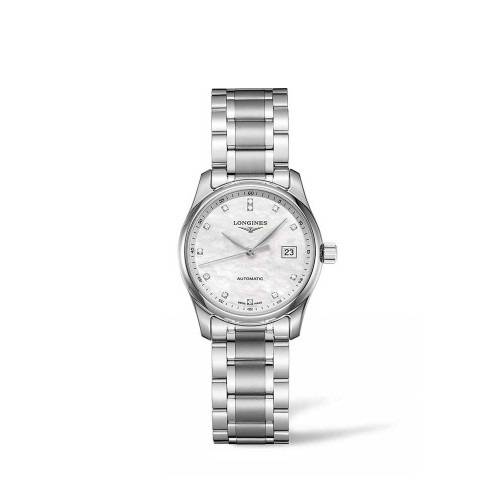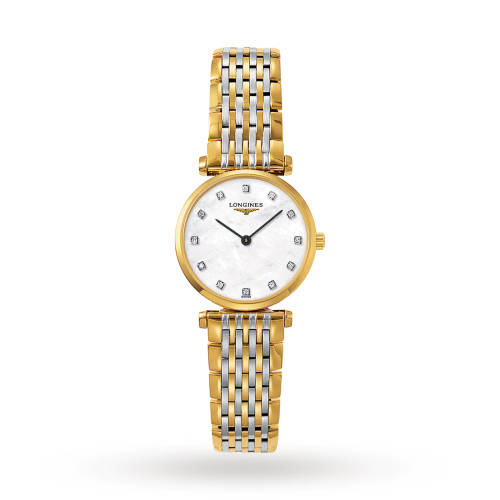 What is the Longines watch service interval?
Keep your Longines watch in working order periodic servicing according to brand guidelines. These are the recommended service intervals from Longines:
12-months water-resistance test.
Generally speaking, the watch should be serviced every 4-5 years, depending on the conditions under which it is worn.
If your Longines requires a service or water test, Repairs by post can help.
*No credit card required. Open a repair ticket for a free no-obligation watch assessment, or talk to a watch repair expert 0800 121 6030 ( 9am-5pm GMT Mon-Fri. )
Longines maintenance and care tips
To keep your watch in top condition between systematic servicing, our horology experts reveal the top tips to protect the health of your Longines watch:
CLEANING
Keep your Longines watch clean with a soft dry cloth; do not use water in case there is a loose seal.
WARNING
Avoid contact with perfumes, spirits or petroleum products as these may damage seals, straps or case/bracelet.
THE CROWN
Ensure that the crown, which is used to change the hands/date, is properly pushed in and screwed at all times. This prevents the infiltration of water or dust.
SHOCKS
Avoid knocks and bumps as scratching may eventually affect the case and bracelet. If you are about to undertake heavy physical work, always remove your Longines watch.
TEMPERATURE
Avoid your watch being exposed to rapid changes in temperature unless of course, you own the Longines 276 VHP.
SUNLIGHT
When not being worn, keep your watch in a cool, dry place and stay out of direct sunlight; as this can damage the movement if exposed to temperatures above 60 degrees.
SPORTS
Do not wear your watch on the beach. Saltwater and sand can corrode the delicate intricacies of your timepiece.
WATER
If your watch has a leather strap, do not or expose it to water as this could damage the function and look of the strap.
BATTERY
If the battery dies, send it for watch battery replacement immediately as the dead cells may cause damage to the mechanism.
*No credit card required. Open a repair ticket for a free no-obligation watch assessment, or talk to a watch repair expert 0800 121 6030 ( 9am-5pm GMT Mon-Fri. )
History of Longines watches
The 1830S
This brand's history began when Auguste Agassiz started to working for a company who specialised in trading watch components. The company was taken over just a year later in 1933 where Auguste and his two partners make and sell pocket watches.
The 1840S
August Agassiz becomes the head of the company and enjoys excellent success selling watches in America, thanks to the fortuitousness of having family living there.
The 1850S
Auguste's nephew, Ernest Francillon takes over the business slowly and renames it "Longines" thanks to the patch of land known as "Les Longines" which the factory was situated. Longines has a great and rich history, we specialise in vintage watch repair if you have a classic Longines watch send it for review and watch repair by our master horologists.
The 1860S
The Longine factory produces their first 20A movement in 1867, an award-winning calibre which had an anchor escapement and a pendant winding and setting mechanism. The entire factory's watches bear the Longines name on the dial. A winged hourglass is also engraved on the movements. The brand's winged hourglass logo is the oldest registered trademark for a watchmaker.
The 1870S
Longines' technical director Jacques David heads to America is 1976 and sparks the catalyst for the industrialisation of Swiss watches upon his return thanks to the report of his experiences at the United States for the Universal Exhibition.
Together, Francillon and David become pioneers in mechanised watch production. In 1878 the brand created the 20H calibre, a chronograph movement patented by Alfred Lugrin. This was the brand's first precision piece, and an area the brand's interest continued to grow over the years.
The 1880S
The first known advertisement for the brand can be seen in 1881 as a method to assist those in the horse racing industry looking to improve their performance. By 1886 the brand is supplying the majority of New York's sporting officials.
After the brand received popularity in the sporting world, their next mission was to become famed for precision timing. In 1888 the brand created their first certified chronometer was the 21.59 calibre which was based on an 1878 model.
In 1889 Longines were associated with exploring for the first time, when it equips Prince Luigi Amedeo of Savoie, Duke of the Abruzzi, in his Arctic expedition.
The 1900S
Longines wins the Grand Prix with their pocket watch named La Renommée with the 21.59 calibre, over the years the brand wins more Grand Prix than any other brand. Do you own a vintage Longines watch? We offer vintage watch restoration and love to restore pre-loved timepieces.
The 1910S
In 1912 the brand created its first electromechanical watches for sports timing. These watches use wires which, when broken start and stop the watch.
The brand continues to develop its sports timing watches and develop its first 13.33Z wrist-watch with a single push-piece. The watch had a 30 minute instantaneous counter and enjoyed accuracy within 1/5 of a second.
During 1916 the brand pushes the boundaries of creativity and manufacture timepieces with oval and rectangular shaped movements for their wrist-watches.
Thanks to their highly accurate watches, Longines is named the official supper of the International Aeronautical Federation. They develop watches to be used by aviators and help time records set by these pioneers. If your watch is not keeping time accurately, send it for inspection by Repairs by Post, we are Longines watch repair specialists.
The 1920S
Longines and Navy officer Philip Van Horn Weems develop navigational devices together in 1927. These devices allow the user to synchronise the second hand with a GMT signal.
The 1930S
In 1931 a new instrument is created based on this design – the Lindbergh Hour Angle watch. This device helps aviators calculate longitude and define their geographical location. Eight years after Longines craft their navigational watches with Van Horn Weems, in 1935, a patent is finally filed.
In 1936 Longines produce their 13ZN calibre in various variations, with one or two push-pieces and semi-instantaneous 30 or 60 minute counter. This calibre has proven to be one of the most notable in the history of horology.
In 1939 the brand developed mechanical timekeeping equipment with or without a flyback hand that is accurate within 1/100 of a second.
The 1940S
The brand develops a new hand-wound mechanical movement with a chronograph function, the 30CH
The 1950S
Longines create their first quartz clock. This leads to developments in accuracy including a camera attached to a clock to record sports timings on film. In 1959 the brand developed watches especially for observatory competitions oscillating at a frequency of 36,000 vibrations per hour, for even greater accuracy. The 360 calibre sets new records for accuracy in the wrist-watch category at the Neuchâtel Observatory.
The 1960S
Longines times Donald Campbell aboard his high-speed Bluebird II car as it races across Lake Eyre in Australia on its way to setting a world land speed record of 648.565 km/h using their Chronocinégines instrument.
In 1967 Longines launched a self-winding 11½-line calibre, aiming to offer an alternative to the electronics and quartz used by other brands of the moment.
The 1970S
In 1972 the brand created its first digital watch with an LCD. The brand creates a range of watches different to their usual designs; transforming a belt buckle into a watch case.
In 1997 the brand developed its first self-winding calibre; it was the world's flattest self-winding mechanism of its kind.
The 1980S
The brand develops the line "Longines' La Grande Classique" an emblematic collection which proves an immediate and enduring success.
Longines becomes the official timekeeper for F1 races for a period of 10 years, and in 1983 the brand joins the Société Suisse de Microélectronique et d'Horlogerie (now Swatch Group).
In 1984 the company created the 276 VHP which limits the effect of temperature variations. This movement is still used in the Conquest Collection. If your Longines Conquest watch is damaged send it for convenient watch strap replacement.
The 1990S
To celebrate the brand's 160th year, Longines open a museum at the company's headquarters which traces the company's rich history.
In 1999 they adopted the slogan "elegance is attitude."
The 2000S
Having signed a long-term partnership agreement with France Galop, Longines is privileged to have its name associated, for the first time, with the Prix de Diane Longines held at the Chantilly racecourse.
2015
Longines unveils a game-changing development for timekeeping and tracking technology in horseracing: the Longines Positioning System (LPS). This system provides instant data on the exact position of horses during a race, race rankings, the distance between horses and speed. It boasts accuracy down to 5 centimetres and features up to 1,000 measurements per second.
The faster, less-expensive way to repair any watch. From your home, office or on the go.