Gucci watch repair and battery replacement
from £59. Inc postage pack, insurance and VAT.
Here at Repairs by post, we offer a fast, easy and convenient way to repair your Gucci watch. With over 1500 reviews online, we have earnt a reputation as a leading online service centre. Our highly trained watchmakers can resolve most issues, from a simple battery replacement to a complete quartz service.
Discover why thousands of satisfied customers choose Repairs by post for Gucci watch repair and maintenance.
*Prices inc. VAT and postage both ways. 12-months guarantee, No hidden fees. Open a repair ticket for a free no-obligation watch assessment, or talk to a watch repair expert 0800 121 6030 ( 9am-5pm GMT Mon-Fri. ). No credit card required.
Example: Quartz service from £169 inc VAT, two-way shipping and 24 month guarantee.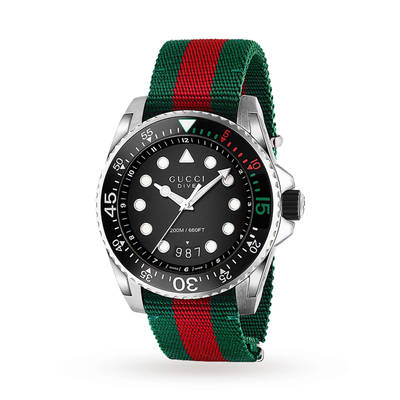 Free, Insured postage
Use our free postage pack for a safe and fast delivery..
12/24 months Guarantee
Enjoy peace of mind with our guarantee on all repairs
Fast turn-around
Our efficient service is faster than your nearest high-street watch shop.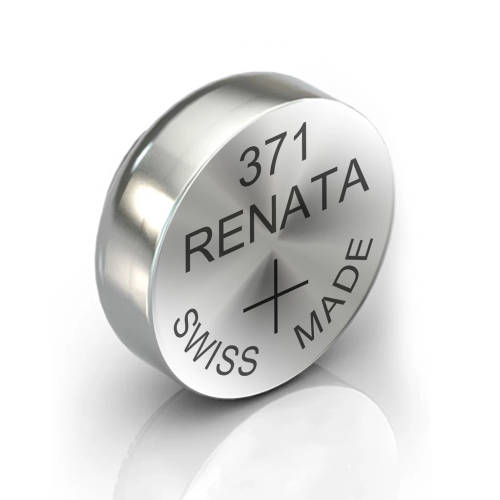 Gucci watch battery replacement
Gucci battery died?
Let Repairs by post handle the fuss with our easy to use Gucci battery replacement postal service. The Gucci technicians replace batteries for all Gucci models of ladies and mens wrist-watch.
If you are looking for the nearest local watch battery replacement shop, why not try out easy to use nationwide battery replacement service}.
We use only the best Swiss-made batteries. These are the recommended choice of most Swiss brands.
Your watch is specially resealed to ensure its water-tight gasket meets manufactures ratings and is water resistant again.
During the battery replacement process the Gucci technician will complete a full inspection of your watch.
Our free inspection ensures your Gucci watch remains in optimum mechanical and anaesthetic condition, providing peace of mind and extended lifespan for years to come.
It's easy to get started with our online Gucci battery replacement service. Click the button below and receive your free postal instructions and label.
Gucci watch repair near me?
Take a walk to your nearest post-office and go direct to the UK's leading Gucci online watch repair centre.
We've made it safe, fast and FREE to send your Watch to Repairs by post. Just wrap, pack and attach our free Royal Mail postage-paid shipping label. Repairs by post will have your Gucci watch repair off to a flying start in no-time, and with the peace of mind you're are dealing with Britains leading Gucci watch repair near me, provider.
It's easy to get started — fill out our watch repair request, and we'll give your watch repair a quick assessment and send you an email with the next steps.
Is my watch insured whilst in transit? (2 min read)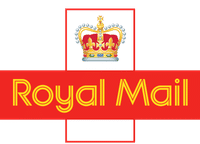 Has your Gucci watch stopped working, ticking or in need of a service?
If your Gucci has stopped working or ticking, in need of a service, refurbishment or restoration our expert team can help. We recommended that your Gucci wristwatch is maintained and looked after professionally to ensure it works for years to come. Repairs by Post offer a fast, professional Gucci watch repair service by post, from your home, office or on the go. Here are some of the services the Gucci service centre provides.
Britains #1 Gucci service centre online for Gucci repairs and servicing. Can't see the service you need?
*No credit card required. Open a repair ticket for a free no-obligation watch assessment, or talk to a watch repair expert 0800 121 6030 ( 9am-5pm GMT Mon-Fri. )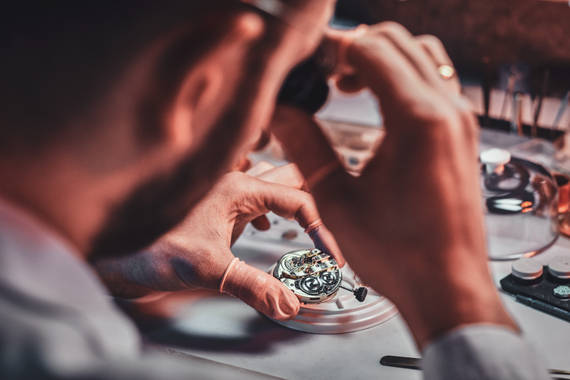 What happens during a Gucci full service?
Gucci expert watchmakers service Gucci quartz and mechanical watches to manufactures standards.
The strap or bracelet of your watch is detached from its case.
The case then opened, and the movement separated. The case is then entirely disassembled.
If we are carrying out a certified manufacture service for luxury brands such as Rolex and Omega the case and bracelet will be re-finished and polished to remove scratches and blemishes. This is carried out by a professional expert polisher.
The inner components are first ultrasonically cleaned then lubricated to minimise friction and wear.
The balance wheel is expertly tested to ensure it's perfectly precise.
The strap undergoes specialist watch cleaning and examination for wear and tear.
Any damaged parts are either refurbished or replaced with genuine or aftermarket equivalent components.
The mechanism is then assembled and reattached to your watch's strap with every seal replaced.
Your timepiece is then finally tested one last time to ensure it's keeping time accurately and to ensure it's still watertight.
All work is convered by a minimum 12 month or 24 month guarantee. Written details available upon request.
Gucci service and repair costs?
We are unbeaten on price and service for Gucci servicing and repairs in the UK. As part of our competitive price promise, we will match or beat any written quotation for a like-for-like door-to-door freepost service. Submit an inquiry below to get started.
Quick, affordable watch repairs from the comfort of your home, office, or on-the-go.
Watch Repair Online | FAQ
Open a watch repair request online, tell us about your repair - upload photo's to our UK service centre. Our expert team will examine your online repair request. If your repair is accepted, we notify you the same day with FREE shipping instructions. Still not convinced? Read on.
Did we convince you? We knew you'd see sense.
We're the UK's most-trusted online watch repair service.
We've been providing convenient, affordable watch repair that doesn't compromise on service and quality since 2014, offering a professional repair service with qualified technicians overseeing every repair. In addition, we repair hundreds of brands, which include prestigious names like Rolex, Omega and Cartier. With more than one and a half thousand reviews, we are the UK's most trusted watch repair retailer on the web.
Mike Griffith
This is the second time I've used Repairs by Post - this time for my wife's 1996 Gucci watch; very straightforward and transparent estimate process followed by bg-ffcient repair and return. Will use again with confidence.
Sheilagh M
Excellent service for Gucci watch repair, prompt response and repair sending process simple to follow. Would use again and highly recommend.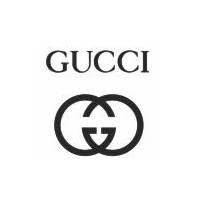 About the Gucci watch brand
A Gucci Timepiece is not only a reliable and consistently fashionable timepiece investment the watch brand has a clear design style. Gucci has been designing iconic timepieces since the early 1970s. The Gucci brand has taking full advantage of the worldwide recognition of the Florentine house.
As one of the most versatile designers on the runway, the brand has duality in brand positioning, matching modernism and heritage, innovation and craftsmanship, cutting-edge style and class.
Made in Switzerland, Gucci watches are recognised for their design, quality, and craftsmanship. The brand is distributed worldwide through an exclusive network of directly operated Gucci boutiques and selected watch distributors.
Since January 2010, Gucci has also been distributing the Gucci Jewellery collections, capitalising on the expertise gained in the watch sector and leveraging the synergies between the watch and jewellery industries.
What is the warranty on a Gucci watch?
When you buy your Gucci watch, it's covered by a manufactures warranty.
Gucci warranties are valid for two years.
If your Gucci warranty has expired, Repairs by post can provide an estimate for both watch repairs and servicing. Don't worry, it does not need to break the bank, and you can start for free.
*No credit card required. Open a repair ticket for a free no-obligation watch assessment, or talk to a watch repair expert 0800 121 6030 ( 9am-5pm GMT Mon-Fri. )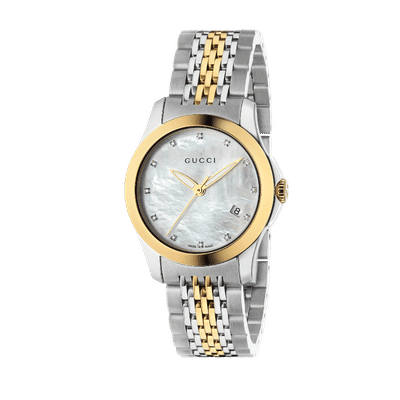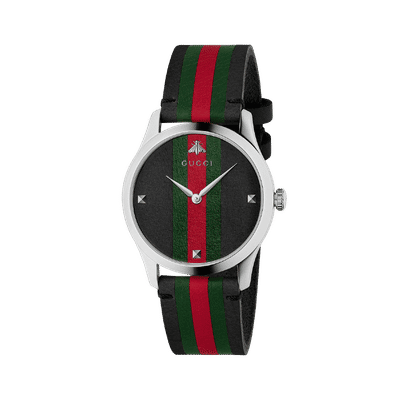 What is the Gucci watch service interval?
Keep your Gucci watch in working order periodic servicing according to brand guidelines. These are the recommended service intervals from Gucci:
12-months water-resistance test.
If your Gucci requires a service or water test, Repairs by post can help.
*No credit card required. Open a repair ticket for a free no-obligation watch assessment, or talk to a watch repair expert 0800 121 6030 ( 9am-5pm GMT Mon-Fri. )
Gucci maintenance and care tips
PHYSICAL IMPACTS
In some cases, watches can experience the physical impact that may damage their appearance or movement. It is advised that you have your watch sent away for a service if it experiences a violent impact.
In this case Repairs by Post recommend that your Gucci watch is checked by a member of our watch specialist team who will be able to determine the damage.
THERMAL IMPACTS
Like most brands, it is always advised that you are careful when exposing your watch to extreme temperatures. No matter what type of brand your watch is unless it states different, watches can be sensitive to thermal impacts.
Therefore, it is advised that when wearing your Gucci timepiece that you try to avoid baring your watch in extreme temperatures that are above 60°C or below 0°C.
There are many ways that your watch can experience thermal impact, sudden changes in temperature, which may make your watch vulnerable are exposure in a sauna or diving into cold water. This type of exposure could damage the movement of your watch.
WATER RESISTANCE FOR GUCCI WATCHES
Water-resistance is added to protect your watch; however, it is possible for it to wear off over time. Make sure that your watch is safe in the water, therefore, DO NOT use the watch's pushers while you still emerge in water.
*No credit card required. Open a repair ticket for a free no-obligation watch assessment, or talk to a watch repair expert 0800 121 6030 ( 9am-5pm GMT Mon-Fri. )
History of Gucci watches
1906
Guccio Gucci was the son of an Italian trader, originated the House of Gucci in the beautiful Italian city of Florence back in 1906.
1920
Guccio was known for being an extraordinary craftsman, and he began selling luxury goods in the early 1920s.
1938
This was the year that Gucci opened his first-ever boutique in Rome.
1953
Guccio's died in 1953 and his son, Aldo expanded the brand and began opening stores across the world.
In the same year, the brand opened its first-ever New York store.
The 1960s
Gucci stores were launched in London, Paris, and Tokyo.
1970
Gucci began to rule as one of the leading luxury watch brands until the late 1970s, however, the business was then affected by a string of unsuccessful business decisions which led the company to the brink of bankruptcy.
The 1990s
The brand began to rise after it made its entrance into the watch market in the 1990s. This step was taken to put emphasis on their place in the fashion market.
Gucci watches begun its production in 1997.
Gucci brands were built with exceptional quality, precision and thought to detail.
That year The Gucci Group got hold of the operating assets of the 'Severin Montres Group' who at the time was the world's leading manufacturers and distributors of watches.
Gucci made this move to gain an upper edge on the competition.
1999
Gucci bought 'Yves Saint Laurent Couture' and 'Sanofi Beaute' and also claimed a 70% stake of Sergio Rossi.
This move provided Gucci with a strong base in the form of market coverage, and it got a "prepared" market to launch its watches.
2000
By expanding into the watch market, Gucci gained a stronger position in the watch industry. The brand became associated with high-end jewellery, which secured its place in the luxury goods market as well. Gucci watches quickly gained brand recognition as each watch is made with the distinctive Gucci style. Gucci watch's core design follows the Swiss movement, which is known for its reliability.
Quick, affordable watch repairs from the comfort of your home, office, or on-the-go.