Graham watch repair and servicing
from £609. Inc postage pack, insurance cover and VAT.
Repairs by post offer a wide range of services for your Graham. We provide expert repair and restoration services covered by a 24-month guarantee. We also provide repair and restoration services for vintage pieces. For example, cases and bracelets can be polished and refurbished to look almost new.
*Prices inc. VAT and postage both ways. No hidden fees. Open a repair ticket for a free no-obligation watch assessment, or talk to a watch repair expert 0800 121 6030 ( 9am-5pm GMT Mon-Fri. ). No credit card required.
Example: Graham GP Time Zone (F2MECS.S03A) Mechanical service: £609 inc VAT, two-way shipping and 24 months guarantee.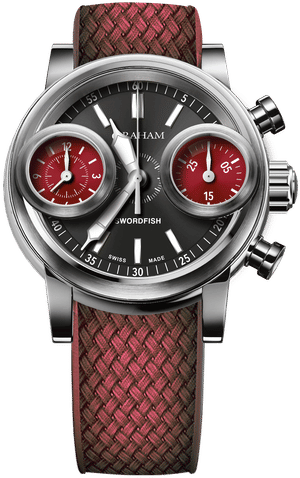 Free, Insured postage
Fully insured to £10K use our free postage pack.
12/24 months Guarantee
Genuine branded parts — unless we tell you.
Fast turn-around
Quicker than your nearest high-street watch shop.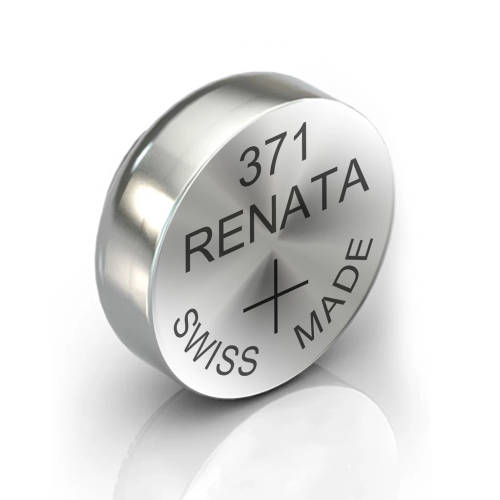 Graham watch battery replacement
Graham battery died?
Let Repairs by post handle the fuss with our easy to use Graham battery replacement postal service. The Graham technicians replace batteries for all Graham models of ladies and mens wrist-watch.
If you are looking for the nearest local watch battery replacement shop, why not try out easy to use nationwide battery replacement service}.
We use only the best Swiss-made batteries. These are the recommended choice of most Swiss brands.
Your watch is specially resealed to ensure its water-tight gasket meets manufactures ratings and is water resistant again.
During the battery replacement process the Graham technician will complete a full inspection of your watch.
Our free inspection ensures your Graham watch remains in optimum mechanical and anaesthetic condition, providing peace of mind and extended lifespan for years to come.
It's easy to get started with our online Graham battery replacement service. Click the button below and receive your free postal instructions and label.
Graham watch repair near me?
Take a walk to your nearest post-office and go direct to the UK's leading Graham online watch repair centre.
We've made it safe, fast and FREE to send your Watch to Repairs by post. Just wrap, pack and attach our free Royal Mail postage-paid shipping label. Repairs by post will have your Graham watch repair off to a flying start in no-time, and with the peace of mind you're are dealing with Britains leading Graham watch repair near me, provider.
It's easy to get started — fill out our watch repair request, and we'll give your watch repair a quick assessment and send you an email with the next steps.
Is my watch insured whilst in transit? (2 min read)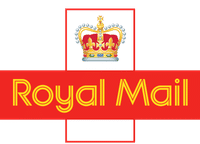 Has your Graham watch stopped working, ticking or in need of a service?
If your Graham has stopped working or ticking, in need of a service, refurbishment or restoration our expert team can help. We recommended that your Graham wristwatch is maintained and looked after professionally to ensure it works for years to come. Repairs by Post offer a fast, professional Graham watch repair service by post, from your home, office or on the go. Here are some of the services the Graham service centre provides.
Britains #1 Graham service centre online for Graham repairs and servicing. Can't see the service you need?
*No credit card required. Open a repair ticket for a free no-obligation watch assessment, or talk to a watch repair expert 0800 121 6030 ( 9am-5pm GMT Mon-Fri. )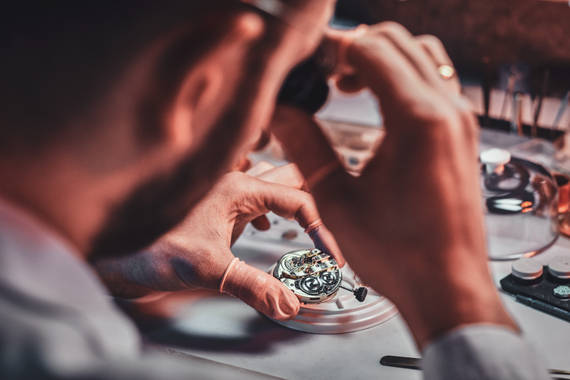 What happens during a Graham full service?
Graham expert watchmakers service Graham quartz and mechanical watches to manufactures standards.
The strap or bracelet of your watch is detached from its case.
The case then opened, and the movement separated. The case is then entirely disassembled.
If we are carrying out a certified manufacture service for luxury brands such as Rolex and Omega the case and bracelet will be re-finished and polished to remove scratches and blemishes. This is carried out by a professional expert polisher.
The inner components are first ultrasonically cleaned then lubricated to minimise friction and wear.
The balance wheel is expertly tested to ensure it's perfectly precise.
The strap undergoes specialist watch cleaning and examination for wear and tear.
Any damaged parts are either refurbished or replaced with genuine or aftermarket equivalent components.
The mechanism is then assembled and reattached to your watch's strap with every seal replaced.
Your timepiece is then finally tested one last time to ensure it's keeping time accurately and to ensure it's still watertight.
All work is convered by a minimum 12 month or 24 month guarantee. Written details available upon request.
Graham service and repair costs?
We are unbeaten on price and service for Graham servicing and repairs in the UK. As part of our competitive price promise, we will match or beat any written quotation for a like-for-like door-to-door freepost service. Submit an inquiry below to get started.
The faster, less-expensive way to repair any watch. From your home, office or on the go.
Watch Repair Online | FAQ
Open a watch repair request online, tell us about your repair - upload photo's to our UK service centre. Our expert team will examine your online repair request. If your repair is accepted, we notify you the same day with FREE shipping instructions. Still not convinced? Read on.
Did we convince you? We knew you'd see sense.
We're the UK's most-trusted online watch repair service.
We've been providing convenient, affordable watch repair that doesn't compromise on service and quality since 2014, offering a professional repair service with qualified technicians overseeing every repair. In addition, we repair hundreds of brands, which include prestigious names like Rolex, Omega and Cartier. With more than one and a half thousand reviews, we are the UK's most trusted watch repair retailer on the web.
Daniel Moore
Excellent Service, Brilliant Communications throughout. ~ Fantastic price and quick turnaround.
Chris Emmerson
Great service: quick, friendly, clear communication and pricing: would definitely recommend.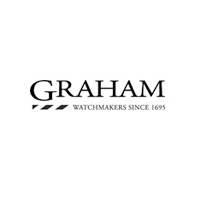 About the Graham watch brand
While the majority of Graham watches have a hint of military or a touch of sport encompassed in the presentation, there is always a streak of ornate visible. All evoke a vintage flair that is reinforced with buttons and levers that remind us of a strong force to be reckoned with. For those looking for something slightly more delicate, there is the Geo. Graham; a baroque faced watch with sleek straps.
The brand describes Graham as "an unrepentantly English name for an exquisitely English watch".
Carrying on the legacy of George Graham, the brand is passionate about the minutiae of watchmaking.
Currently, the watches are manufactured in La Chaux-de-Fonds, also known as the watchmaking capital of Switzerland. Graham is a remarkable watch brand that has quite literally stood the test of time carrying vintage styles through to modern-day. At Repairs By Post, we are experts in the field of horology and have an accredited Graham watch repair service. Here at Repairs By Post, we too are dedicated to the art of watchmaking and take the utmost care while repairing your treasured timepiece.
What is the warranty on a Graham watch?
When you buy your Graham watch, it's covered by a manufactures warranty.
If your Graham warranty has expired, Repairs by post can provide an estimate for both watch repairs and servicing. Don't worry, it does not need to break the bank, and you can start for free.
*No credit card required. Open a repair ticket for a free no-obligation watch assessment, or talk to a watch repair expert 0800 121 6030 ( 9am-5pm GMT Mon-Fri. )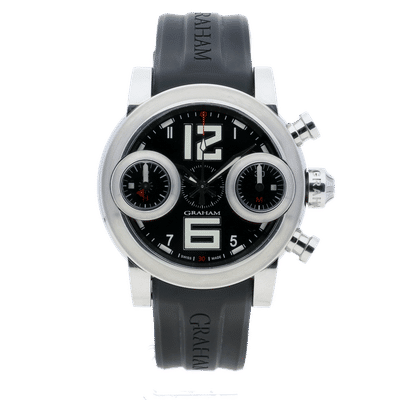 What is the Graham watch service interval?
Keep your Graham watch in working order periodic servicing according to brand guidelines. These are the recommended service intervals from Graham:
12-months water-resistance test.
If your Graham requires a service or water test, Repairs by post can help.
*No credit card required. Open a repair ticket for a free no-obligation watch assessment, or talk to a watch repair expert 0800 121 6030 ( 9am-5pm GMT Mon-Fri. )
Graham maintenance and care tips
Graham WATCH SERVICE
Graham recommends a complete overhaul service every 3 to 5 years - this is due to the natural wear and tear that watches undergo during everyday life. The frequency that your Graham watch requires servicing is reliant upon the lifestyle and model you wear.
Graham BATTERY REPLACEMENT
A battery powers quartz watches. The battery should be changed if the watch exhibits any time loss, stops altogether, or if the second's hand jumps in 4-second steps. Leaving a dead battery in your watch might lead to long term damage, so it's essential to send it for watch battery replacement as soon as you notice it's not keeping time accurately.
During a battery replacement is an ideal time to have the gaskets and crowns checked and have them replaced by Repairs By Post.
WATER RESISTANCE
Since your Graham watch case is water-resistant, as are the ceramic, carbon, gold or steel straps your watch can be easily cleaned with lukewarm soapy water. Always dry your Graham watch naturally or with a soft cloth. Never use a hairdryer or radiator.
If your Graham watch has an alligator strap, please remove it when bathing.
Should your Graham watch come into contact with chlorine or salt water, rinse with fresh water as these liquids can cause damage to the internal workings and tarnish the case.
AVOID SHOCKS AND VIBRATIONS
Unnecessary shocks and vibrations might cause premature damage to your watch or Graham bracelet. This might also affect its water-resistance if constantly experiencing shocks.
TEMPERATURE
Temperature shocks are also dangerous for your watch to experience. Do not let your watch be exposed to heat over 60 degrees Celsius or below 10 degrees Celsius. This will damage the internal intricacies; keep your watch in a cool dark place such as a drawer when not being worn and out of direct sunlight.
MAGNETISATION
There are magnets all around us, though we don't always realise this. Magnets include:
TVs
Radios
Airport security scanners
iPad and Tablets
If you suspect your watch is magnetised, send it to our watch repair company for confirmation and remedy. It's worth noting that quartz watches will only be affected by magnetic fields for a few seconds, but mechanical watches can suffer long term damage.
HOW TO TELL IF YOUR Graham WATCH IS MAGNETISED:
Place your watch near a classic-style compass. If the needle starts to move, your watch is magnetised. You should send your watch for Graham watch repairs.
*No credit card required. Open a repair ticket for a free no-obligation watch assessment, or talk to a watch repair expert 0800 121 6030 ( 9am-5pm GMT Mon-Fri. )
History of Graham watches
The Graham brand has been making watches since 1695. George Graham, the master watchmaker, was born in 1673 and lived in Fleet Street London. The Graham name is legendary amongst the horology industry as the founder was known as the best watch and chronograph maker of his time. Graham improved and perfected many technologies such as the cylinder escapement and the dead-beat escapement, initially designed by his mentor Thomas Tompion. Graham invented the temperature-compensated mercury pendulum which was so pioneering, it was not surpassed for over a century after its creation. Graham watches were revered initially as being at the forefront of watchmaking technology.
GRAHAM WATCHES TODAY
Today the reputation of the Graham watch endures. Not only are the watches understood to be constructed of innovative machinery but are also known to appear as indestructible machines.
Modern-day Graham watches suggest influences from nostalgic plane adventures and war-stricken generations. For example, the Chronofighter Vintage series with the iconic brand stop-start trigger. These watches exude power and opulence simultaneously, appealing to every durable yet stylish person who lays eyes upon them.
The faster, less-expensive way to repair any watch. From your home, office or on the go.