Fossil watch repair and battery replacement
from £39. Inc postage pack, insurance and VAT.
Here at Repairs by post, we offer a fast, easy and convenient way to repair your Fossil watch. With over 1500 reviews online, we have earnt a reputation as a leading online service centre. Our highly trained watchmakers can resolve most issues, from a simple battery replacement to a complete quartz service.
Discover why thousands of satisfied customers choose Repairs by post for Fossil watch repair and maintenance.
*Prices inc. VAT and postage both ways. 12-months guarantee, No hidden fees. Open a repair ticket for a free no-obligation watch assessment, or talk to a watch repair expert 0800 121 6030 ( 9am-5pm GMT Mon-Fri. ). No credit card required.
Example: Fossil Everett (FS5822) Quartz service: £59 inc VAT, two-way shipping and 12 month guarantee.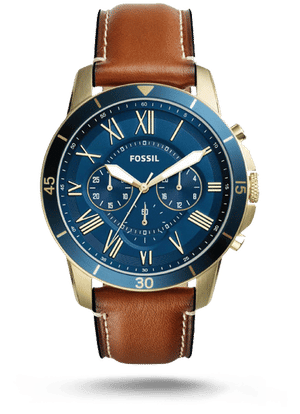 Free, Insured postage
Fully insured to £10K use our free postage pack.
12/24 months Guarantee
Genuine branded parts — unless we tell you.
Fast turn-around
Quicker than your nearest high-street watch shop.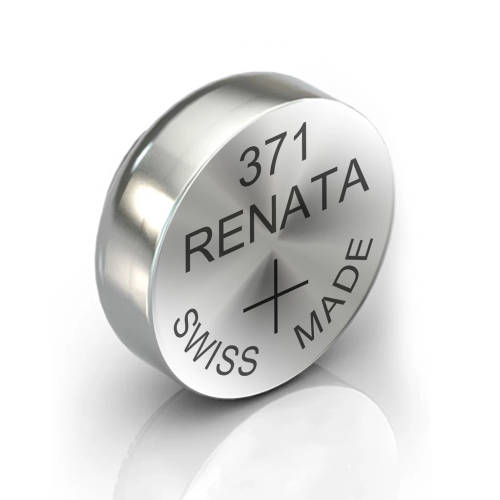 Fossil watch battery replacement
Fossil battery died?
Let Repairs by post handle the fuss with our easy to use Fossil battery replacement postal service. The Fossil technicians replace batteries for all Fossil models of ladies and mens wrist-watch.
If you are looking for the nearest local watch battery replacement shop, why not try out easy to use nationwide battery replacement service}.
We use only the best Swiss-made batteries. These are the recommended choice of most Swiss brands.
Your watch is specially resealed to ensure its water-tight gasket meets manufactures ratings and is water resistant again.
During the battery replacement process the Fossil technician will complete a full inspection of your watch.
Our free inspection ensures your Fossil watch remains in optimum mechanical and anaesthetic condition, providing peace of mind and extended lifespan for years to come.
It's easy to get started with our online Fossil battery replacement service. Click the button below and receive your free postal instructions and label.
Fossil watch repair near me?
Take a walk to your nearest post-office and go direct to the UK's leading Fossil online watch repair centre.
We've made it safe, fast and FREE to send your Watch to Repairs by post. Just wrap, pack and attach our free Royal Mail postage-paid shipping label. Repairs by post will have your Fossil watch repair off to a flying start in no-time, and with the peace of mind you're are dealing with Britains leading Fossil watch repair near me, provider.
It's easy to get started — fill out our watch repair request, and we'll give your watch repair a quick assessment and send you an email with the next steps.
Is my watch insured whilst in transit? (2 min read)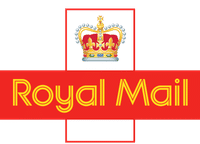 Has your Fossil watch stopped working, ticking or in need of a service?
If your Fossil has stopped working or ticking, in need of a service, refurbishment or restoration our expert team can help. We recommended that your Fossil wristwatch is maintained and looked after professionally to ensure it works for years to come. Repairs by Post offer a fast, professional Fossil watch repair service by post, from your home, office or on the go. Here are some of the services the Fossil service centre provides.
Britains #1 Fossil service centre online for Fossil repairs and servicing. Can't see the service you need?
*No credit card required. Open a repair ticket for a free no-obligation watch assessment, or talk to a watch repair expert 0800 121 6030 ( 9am-5pm GMT Mon-Fri. )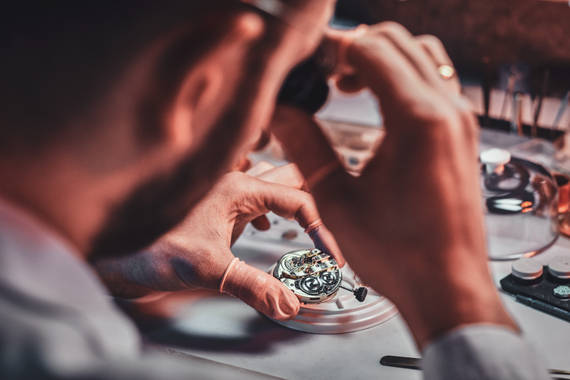 What happens during a Fossil full service?
Fossil expert watchmakers service Fossil quartz and mechanical watches to manufactures standards.
The strap or bracelet of your watch is detached from its case.
The case then opened, and the movement separated. The case is then entirely disassembled.
If we are carrying out a certified manufacture service for luxury brands such as Rolex and Omega the case and bracelet will be re-finished and polished to remove scratches and blemishes. This is carried out by a professional expert polisher.
The inner components are first ultrasonically cleaned then lubricated to minimise friction and wear.
The balance wheel is expertly tested to ensure it's perfectly precise.
The strap undergoes specialist watch cleaning and examination for wear and tear.
Any damaged parts are either refurbished or replaced with genuine or aftermarket equivalent components.
The mechanism is then assembled and reattached to your watch's strap with every seal replaced.
Your timepiece is then finally tested one last time to ensure it's keeping time accurately and to ensure it's still watertight.
All work is convered by a minimum 12 month or 24 month guarantee. Written details available upon request.
Fossil service and repair costs?
We are unbeaten on price and service for Fossil servicing and repairs in the UK. As part of our competitive price promise, we will match or beat any written quotation for a like-for-like door-to-door freepost service. Submit an inquiry below to get started.
The faster, less-expensive way to repair any watch. From your home, office or on the go.
Watch Repair Online | FAQ
Open a watch repair request online, tell us about your repair - upload photo's to our UK service centre. Our expert team will examine your online repair request. If your repair is accepted, we notify you the same day with FREE shipping instructions. Still not convinced? Read on.
Did we convince you? We knew you'd see sense.
We're the UK's most-trusted online watch repair service.
We've been providing convenient, affordable watch repair that doesn't compromise on service and quality since 2014, offering a professional repair service with qualified technicians overseeing every repair. In addition, we repair hundreds of brands, which include prestigious names like Rolex, Omega and Cartier. With more than one and a half thousand reviews, we are the UK's most trusted watch repair retailer on the web.
Nick Gilbert
Always an excellent professional service with very friendly staff. Service always with a smile! :)
Simon Alexander
Great service - Repairs by Post dried and serviced my watch, even buffed it and a quick, secure return. I will use them again.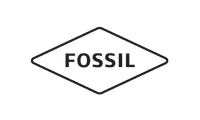 About the Fossil watch brand
The Fossil brand was founded in 1984, and although the brand is young in the watch world, it has come a lot way in a short time. Fossil is now much more than a watch brand and creates timepieces for fashion brands across the world.
Starting in Texas back In 1984, this small step was the foundation of great things, and the company is now a quarter of a century old. Fossil is proud of its heritage and "prides itself on its commitment to American vintage inspiration".
Fossil's commitment to horology and accessories means that it now has an incredibly strong retail presence not just in the U.K. but worldwide.
The brand is now fixed in over 400 retail locations, 4,000 wholesale locations and has 13,000 employees under its belt, worldwide.
The brand itself covers Skagen, Fossil and Misfit. The Fossil Brand has a multi-brand portfolio, making its diverse portfolio of world-class brands, not one of the most unique and powerful. The brand continues to expand and so far works with:
What is the warranty on a Fossil watch?
When you buy your Fossil watch, it's covered by a manufactures warranty.
Your Fossil watch is protected from the date of purchase by a Fossil Watches two-year limited warranty.
If your Fossil warranty has expired, Repairs by post can provide an estimate for both watch repairs and servicing. Don't worry, it does not need to break the bank, and you can start for free.
*No credit card required. Open a repair ticket for a free no-obligation watch assessment, or talk to a watch repair expert 0800 121 6030 ( 9am-5pm GMT Mon-Fri. )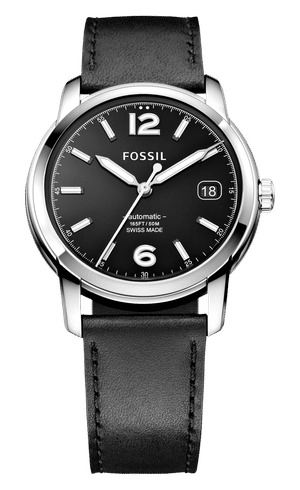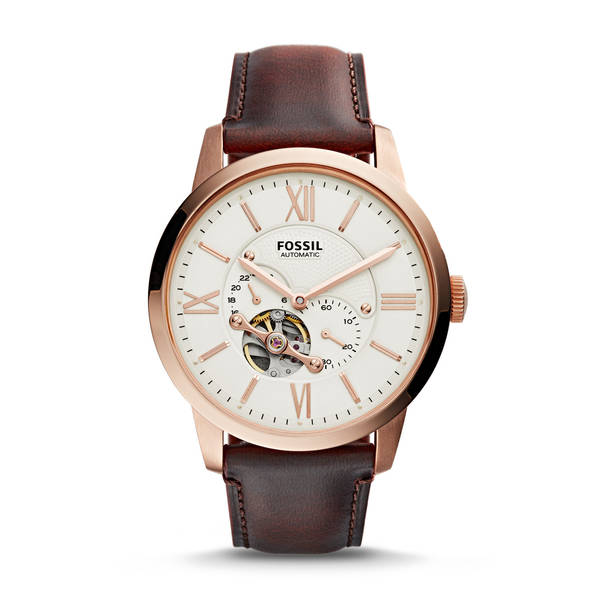 What is the Fossil watch service interval?
Keep your Fossil watch in working order periodic servicing according to brand guidelines. These are the recommended service intervals from Fossil:
12-months water-resistance test.
If your Fossil requires a service or water test, Repairs by post can help.
*No credit card required. Open a repair ticket for a free no-obligation watch assessment, or talk to a watch repair expert 0800 121 6030 ( 9am-5pm GMT Mon-Fri. )
Fossil maintenance and care tips
AVOID WATER AND DUST DAMAGE
Make sure that the crown on your Fossil watch, which is used to change the hands/date, is properly pushed in and/or screwed at all times. This is highly important for your timepiece as this will prevent infiltration of water or dust, which could lead to internal damage.
FOSSIL BATTERY REPLACEMENT
Like most timepieces, a Fossil watch battery could last for up to three years. It's important that when your battery runs out, you contact the experts at Repairs by Post for watch battery replacement. Did you know that dead battery cells can harm the watch movement if left unattended?
TEMPERATURE
Watches are very sensitive instruments; therefore, it is important to avoid your watch from being exposed to rapid changes in temperature, both hot and cold.
Certain temperatures and movements can damage your timepiece. If your watch is if exposed to temperatures above 60 degrees it could damage the inside or outside of your watch, therefore, it is recommended to avoid leaving your watch in high-risk areas such as windows.
WATCH SHOCKS AND VIBRATIONS
Don't wear your watch during events where it could receive bumps or knocks. This could affect the inner workings of the mechanism and bracelet. Remove your Fossil watch and keep it in a safe place before undertaking any sporting activities or heavy physical work.
FOSSIL REPAIR AND WATCH CARE
To guarantee effective water resistance, Fossil recommends that you do not expose your timepiece to hot water.
Fossil recommends that you clean your watch with a simple soft cloth and water only. It is advised not to submerge your watch underwater. Only do this if you watch is water-rated.
If your watch is exposed to saltwater use, make sure that you take the time to rinse it under tap water and wipe it dry with a soft cloth.
If your watch has a metal band, make sure that it is washed periodically. It is recommended that your watch is Cleaned with a soft brush that is dipped in mild, soapy water.
Wipe your watch dry with a soft cloth.
Make sure that your timepiece is always set in the closed position (otherwise known as the normal position. Make sure that you tighten the screw-lock crown down completely.
CLEANING A FOSSIL TIMEPIECE
Watches are often used daily and quickly lose their shine to dirt and oils from skin, lotions, and other products. Their bands or bracelets are made of a variety of materials, and when removed, are easy to clean. Regular cleaning will keep the dirt to a minimum and prevent any unwanted odours.
*No credit card required. Open a repair ticket for a free no-obligation watch assessment, or talk to a watch repair expert 0800 121 6030 ( 9am-5pm GMT Mon-Fri. )
History of Fossil watches
1984
The Fossil was founded back in 1984. The watch manufacturer set up their business in a small office in Dallas, Texas, with just five employees on their books.
1989
It was way back in 1989 that Fossil started packaging their watches in tins. The first tin packaging for Fossil's watches appeared with designs inspired by mid-century American graphics.
1991
Fossil launched their first transportation-inspired watches for the Coupe De Lux line. For this, they created collectable car-shaped tins.
1992
Fossil expanded its accessory range with a selection of leather wallets and belts for women. This joined Fossil's stylish range of modern made watches.
1994
Ten years on the brand celebrated with a release of commemorative watch that featured Fred Fossil's '50s-inspired vision.
1995
The brand only gets bigger and introduces a line of sunglasses for men and women.
1996
Fossils iconic tin gets a new shape!
1997
Fossil is going global creating pop culture watches featuring the likes of Darth Vader, Snoopy and Mickey Mouse.
1998
Fossil's first accessories store opens in the Netherlands.
2000
Fossil begins its clothing range for him and her. The perfect backdrop for their stylish accessories.
2005
Fossil gets creative and gives the brand's fans a chance to create a unique timepiece just for them with the launch of their design-it-yourself Watch Bar.
2006
Specialising in vintage style watches: "What vintage are you?" becomes Fossil's tagline.
2007
This was an exciting year for the brand as Fossil jewellery launches in the U.S.
The brand not only brings watches to the table but a selection of vintage-inspired bracelets, necklaces and earrings are now up for grabs.
2009
The brand reaches its 25th birthday and does not show signs of stopping.
2010
Fossil partners with Cone Denim, located in Greensboro, North Carolina. Today, we purchase more than 40,000 yards of American-made fabric each year for our men's and women's jeans.
2011
In 2011 Fossil moved into their award-winning H.Q. which was fashioned to be a creative incubator for Fossil talent.
2012
Fossil's Greenhouse Event Series was born to inspire young creatives. The brand hosted a number of concerts, lectures and presentations in their very own office.
2013
The Fossil brand is famous for mixing Swiss engineering with American ingenuity. The "Fossil Swiss" released in 2013, was their first Swiss-made range of luxury timepieces.
The brand continues to impress modern watch enthusiasts and launch their first print ad campaign, starring Saskia de Brauw which was shot by legendary photographer David Sims on a London rooftop.
2014
In 2014 the brand hit 30 years of Fossil and decided to invite design-minded fans to create their own travel-inspired watch tins for the year of 2014.
The brand is now also partner with famous American art quilter Luke Haynes and has created an exclusive 30th Anniversary quilt that will celebrate three decades of design inspiration.
The brand continued to inspire in pop culture and travelled to Austin, Texas, for their first-ever SXSW event which featured Foster The People and Rogue Wave!
The faster, less-expensive way to repair any watch. From your home, office or on the go.