Festina watch repairs
We've made it ridiculously easy to get your Festina watch repaired or serviced. Repairs by Post provide a fully insured repair service for all types of Festina watch.
Our service team can replace broken watch glass, undertake battery replacements with a pressure test, and carry out complete quartz or mechanical servicing for all models of Festina watch.
Get started with the UK's leading Festina watch repair service center.
*No credit card required. Open a repair ticket for a free no-obligation watch assessment, or talk to a watch repair expert 0800 121 6030 ( 9am-5pm GMT Mon-Fri. )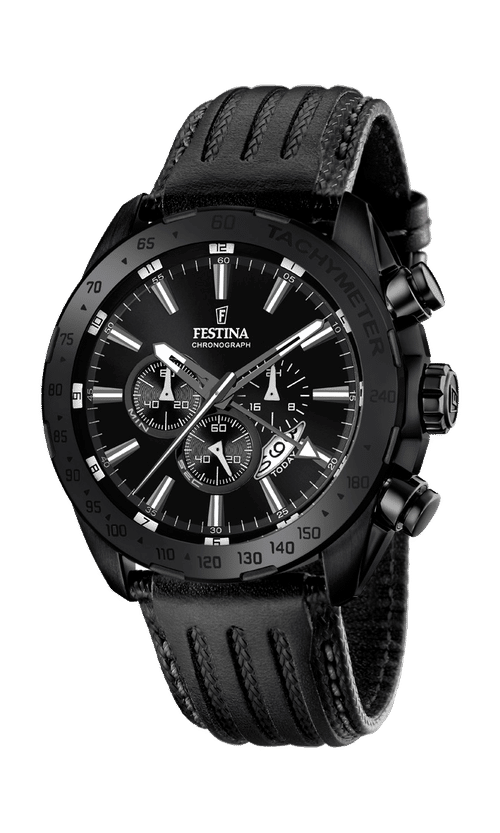 Free, Insured postage
Fully insured to £10K use our free postage pack.
12/24 months Guarantee
Genuine branded parts — unless we tell you.
Fast turn-around
Quicker than your nearest high-street watch shop.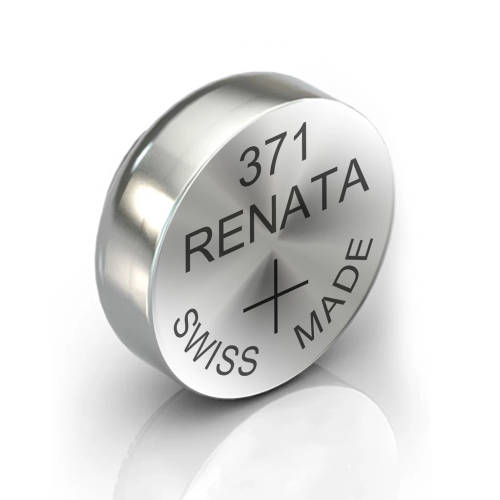 Festina watch battery replacement
Festina battery died?
Let Repairs by post handle the fuss with our easy to use Festina battery replacement postal service. The Festina technicians replace batteries for all Festina models of ladies and mens wrist-watch.
If you are looking for the nearest local watch battery replacement shop, why not try out easy to use nationwide battery replacement service}.
We use only the best Swiss-made batteries. These are the recommended choice of most Swiss brands.
Your watch is specially resealed to ensure its water-tight gasket meets manufactures ratings and is water resistant again.
During the battery replacement process the Festina technician will complete a full inspection of your watch.
Our free inspection ensures your Festina watch remains in optimum mechanical and anaesthetic condition, providing peace of mind and extended lifespan for years to come.
It's easy to get started with our online Festina battery replacement service. Click the button below and receive your free postal instructions and label.
Festina watch repair near me?
Take a walk to your nearest post-office and go direct to the UK's leading Festina online watch repair centre.
We've made it safe, fast and FREE to send your Watch to Repairs by post. Just wrap, pack and attach our free Royal Mail postage-paid shipping label. Repairs by post will have your Festina watch repair off to a flying start in no-time, and with the peace of mind you're are dealing with Britains leading Festina watch repair near me, provider.
It's easy to get started — fill out our watch repair request, and we'll give your watch repair a quick assessment and send you an email with the next steps.
Is my watch insured whilst in transit? (2 min read)
Stay at home, stay safe — Door to door collection with Ipostparcels.com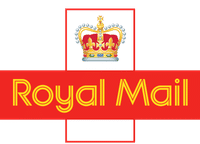 Has your Festina watch stopped working, ticking or in need of a service?
If your Festina has stopped working or ticking, in need of a service, refurbishment or restoration our expert team can help. We recommended that your Festina wristwatch is maintained and looked after professionally to ensure it works for years to come. Repairs by Post offer a fast, professional Festina watch repair service by post, from your home, office or on the go. Here are some of the services the Festina service centre provides.
Britains #1 Festina service centre online for Festina repairs and servicing. Can't see the service you need?
*No credit card required. Open a repair ticket for a free no-obligation watch assessment, or talk to a watch repair expert 0800 121 6030 ( 9am-5pm GMT Mon-Fri. )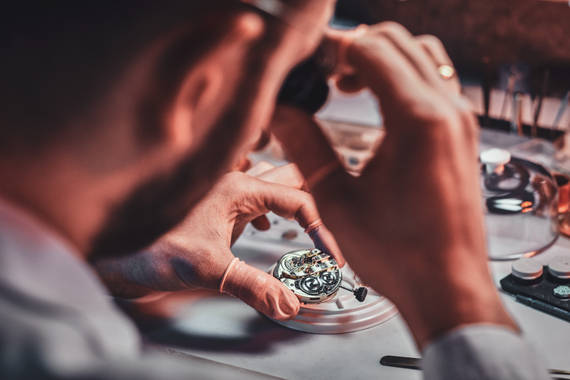 What happens during a Festina full service?
Festina expert watchmakers service Festina quartz and mechanical watches to manufactures standards.
The strap or bracelet of your watch is detached from its case.
The case then opened, and the movement separated. The case is then entirely disassembled.
If we are carrying out a certified manufacture service for luxury brands such as Rolex and Omega the case and bracelet will be re-finished and polished to remove scratches and blemishes. This is carried out by a professional expert polisher.
The inner components are first ultrasonically cleaned then lubricated to minimise friction and wear.
The balance wheel is expertly tested to ensure it's perfectly precise.
The strap undergoes specialist watch cleaning and examination for wear and tear.
Any damaged parts are either refurbished or replaced with genuine or aftermarket equivalent components.
The mechanism is then assembled and reattached to your watch's strap with every seal replaced.
Your timepiece is then finally tested one last time to ensure it's keeping time accurately and to ensure it's still watertight.
All work is convered by a minimum 12 month or 24 month guarantee. Written details available upon request.
Festina service and repair costs?
We are unbeaten on price and service for Festina servicing and repairs in the UK. As part of our competitive price promise, we will match or beat any written quotation for a like-for-like door-to-door freepost service. Submit an inquiry below to get started.
The faster, less-expensive way to repair any watch. From your home, office or on the go.
So what's the catch?
There isn't one. Open a watch repair request, define your repair - upload photo's to our UK service centre. Our expert team will examine your repair request. If your repair is accepted, we notify you the same day with FREE shipping instructions. Still not convinced? Read on.
Did we convince you? We knew you'd see sense.
People are talking about our repair service
James andrews
Must give 5 stars for care and consideration from start to finish. My wife was delighted when her Festina watch was returned to her repaired and looking like new. Every step in the process was notified before hand. Well done.
Denise Hill
It's was a fantastic experience. They were very helpful in providing me responses to my questions.. My watch was in need of some tender loving care and was 20 years old. When l receive it back , it looked and felt brand new. I could not believe, they did amazing job, thank you.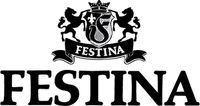 About the Festina watch brand
"Behind a great brand, there is always a large group, Festina is no exception. The Festina Group comprises of five watch brands; Festina, Lotus, Jaguar, Candino and Calypso."
The Festina Group has over 30 years' experience in watch-making. Festina is part of the Festina Group, the watch-making corporation. Based in Barcelona, the group includes the following brands: Festina, Lotus, Lotus Style, Jaguar, Candino and Calypso brands.
This power-house corporation owns manufacturers in Switzerland and others in Spain, one that specialises in gold watch design. This is what makes the group so strong as diverse as they are involved in every part of the production process: design, manufacturing, assembly, selling and after-sales service.
They also have a presence in over 90 countries, across five continents. The Festina Group currently sells 5 million watches a year.
The Festina Group is built on a foundation of innovation and quality, the reason that makes the brand so successful. The Festina Group continue to drive their business forward by using the finest materials in watch-making technology.
The Festina Group has accomplished so much over its 30 years, and many believe that it was Festina that popularised the chronograph in Europe. More affordable than some of the world's most luxury brands, Festina aim to create timepieces that offer their users uniqueness and quality.
As a group, 'Festina Group' is a combined hub of experience and knowledge. A Festina customer can expect technological innovation and value for money. Like most modern watch brands Festina watches can last for years, with the right servicing and care, this is an excellent investment for those looking for a reasonably priced timepiece.
What is the warranty on a Festina watch?
When you buy your Festina watch, it's covered by a manufactures warranty.
Festina watches are covered by a commercial warranty of TWO (2) years.
If your Festina warranty has expired, Repairs by post can provide an estimate for both watch repairs and servicing. Don't worry, it does not need to break the bank, and you can start for free.
*No credit card required. Open a repair ticket for a free no-obligation watch assessment, or talk to a watch repair expert 0800 121 6030 ( 9am-5pm GMT Mon-Fri. )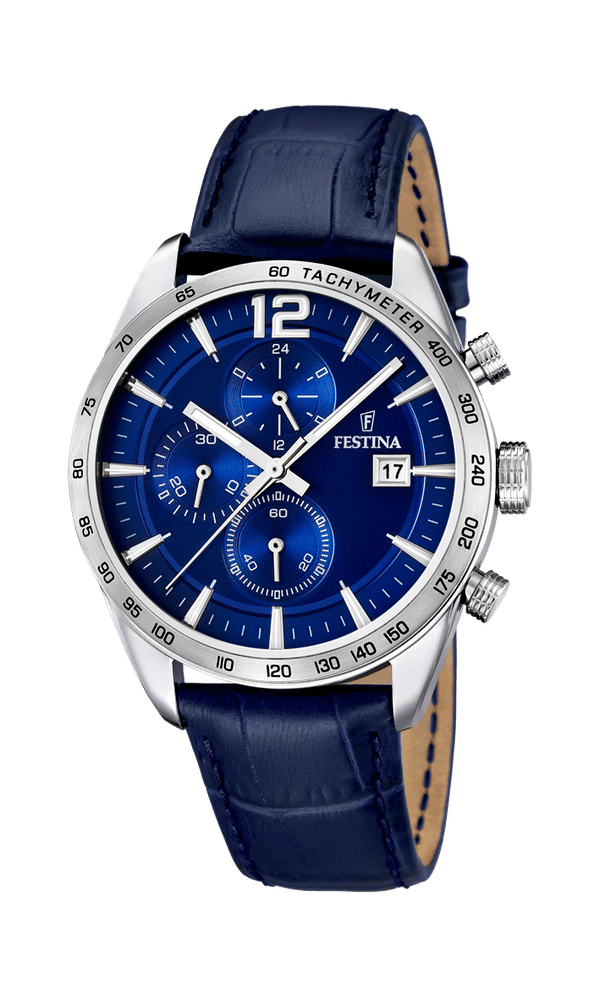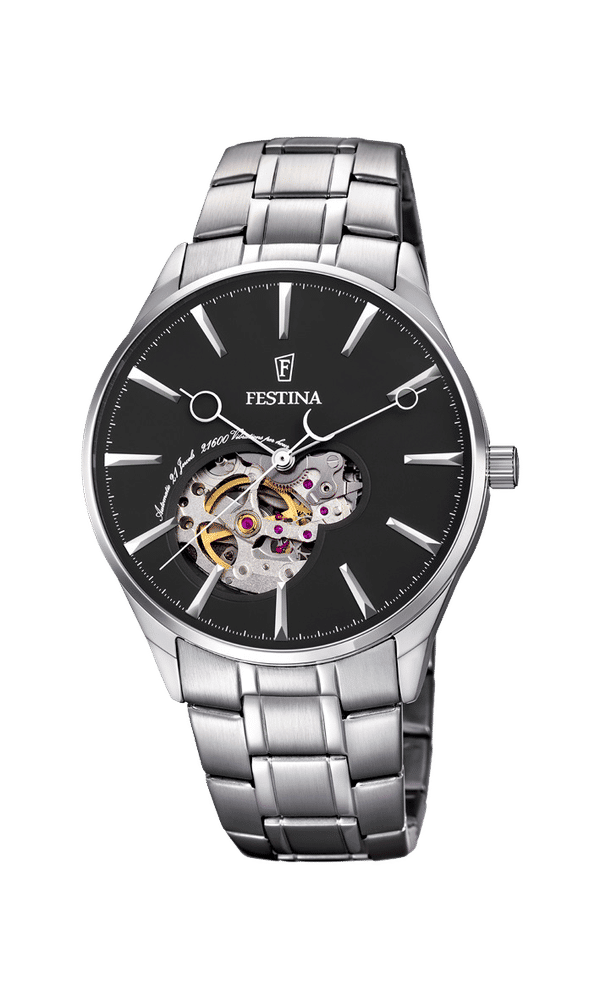 What is the Festina watch service interval?
Keep your Festina watch in working order periodic servicing according to brand guidelines. These are the recommended service intervals from Festina:
12-months water-resistance test.
If your Festina requires a service or water test, Repairs by post can help.
*No credit card required. Open a repair ticket for a free no-obligation watch assessment, or talk to a watch repair expert 0800 121 6030 ( 9am-5pm GMT Mon-Fri. )
Festina maintenance and care tips
FESTINA WATCH STRAPS REPLACEMENT
Festina watch straps can suffer from daily wear and tear. Does your Festina watch strap need to be replaced? Our repairs team can replace the straps of multiple watch brands, including Festina. Keep your Festina watch strap in its best condition, maintaining it by avoiding contact with water and sweat.
FESTINA SERVICE AND BATTERY LIFE
A Festina watch can give its owner years of happiness. Make sure you are maintaining your Festina watch by sending it to Repairs By Post for a routine Festina service.
WATCH REPAIR: FESTINA BATTERY REPLACEMENT
If your watch has stalled, it may be time for it to have its battery replaced. If your watch has stopped completely, it may be telling you that it needs to be sent away for watch repair.
A stopped watch should be sent for maintenance as soon as possible, as this will reduce the chance of permanent damage and leakage. Leaking often damages the inner workings of a watch; this is why we do not recommend leaving a completely discharged battery in your watch.
Make sure Festina battery replacement is carried out by a professional watch repair service.
TIME ADJUSTMENT
If you need to change the time on your FESTINA watch, it is advised to avoid manually changing them during the times of 10 pm, and 2 am. This could interfere with the setting of your watch as this is when the date is automatically due to change.
FESTINA WATCH DAMAGE
Make sure that your Festina watch is kept safe when it is exposed to extreme conditions. If you are worried about your timepiece after an incident of a violent impact, the Repairs By Post team, recommend that your watch is checked for damage.
It is not only a physical impact that could result in damage, but a Festina watch can also be sensitive to thermal impact. If your watch is exposed to a sudden change in temperature, for example, a sauna or diving into cold water after exposure to the sun, it could damage the movement of your watch.
WATER RESISTANCE FOR FESTINA WATCHES
Water-resistance is added as a guide to protect your timepiece. The water-resistance of your watch will wear off over time; therefore, you should always be careful when testing its limits. To keep your watch safe in the water, DO NOT use pushers while you in water.
General Guideline for Water Resistance levels:
Water Resistant: Watch will resist moisture such as accidental splashing, rain, sweat.
Water Resistant 30M: Will resist moisture and can be submerged, no swimming
Water Resistant 50M: Will resist moisture and can also be worn while swimming in shallow water.
Water Resistant 100M: Watch may be worn during snorkelling, skin-diving, and swimming.
Water Resistant 200M +: Watch may be worn during standard scuba diving.
Water Resistant 1000M: Watch can be worn during deep-sea diving.
TEMPERATURE
Try to avoid your watch being exposed to extreme changes in temperature. Both extreme hot and cold temperatures can damage the functionality of your watch. Your FESTINA timepiece may need to be sent away for a watch service if damaged. This may occur you expose your watch to temperatures above 60 degrees.
WATCH SHOCKS AND VIBRATIONS
Please don't wear your watch during events where it could receive bumps or knocks. This could affect the inner workings of the mechanism and bracelet. Remove your FESTINA watch and keep it in a safe place before undertaking any sporting activities or heavy physical work.
AVOID WATER AND DUST DAMAGE
If you want your watch to stand the test of time, we recommend that you always ensure that the crown which is used to change the hands/date, is properly pushed in and screwed at all times.
If water or dust manages to infiltrate the inside of your watch, it may lead to internal damage.
FESTINA WATCH CLEANING
If you wear your Festina watch every day, then it will begin to lose its shine to dirt and oils from skin, lotions, and other products. Regular cleaning of your Festina timepiece will keep dirt inside the joints in your watch to a minimum and will prevent any unwanted odours from appearing.
HOW OFTEN SHOULD I HAVE MY FESTINA WATCH CLEANED?
A Festina watch should always be cleaned after contact with seawater. In this case, you should always rinse your Festina watch with fresh water. Like the majority of watch brands, to keep your Festina watch in pristine condition, it is recommended to avoid chemicals and cosmetics. Make sure that when you are wearing your Festina watch that you are avoiding contact with solvents, detergents, fragrances and cosmetics.
*No credit card required. Open a repair ticket for a free no-obligation watch assessment, or talk to a watch repair expert 0800 121 6030 ( 9am-5pm GMT Mon-Fri. )
History of Festina watches
1980
The Festina Group start operating in Spain with the Lotus Brand.
1984
The Festina Brand – founded in Switzerland in 1902 – is acquired by The Festina Group.
1985
Lotus launches its first lunar phase watch, affordable for every pocket and becoming a massive success in terms of sales.
1989
The Festina group acquires jaguar Brand.
1993
Expansion of the group with the opening of a subsidiary in France.
1994
The opening of a subsidiary in Italy. Festina becomes the Official Timer of the Tour de France.
1995
Festina successfully launches its titanium watch made from titanium. Titanium is an incredible material, and Festina's watch was made with a new non-allergic material, that has light and resistant quality.
1996
In 1996 Festina begin to sell in the United States and a Switzerland subsidiary is opened. This year the brand launched the Mecaquartz with automatic movement in combination with quartz.
1998
Festina becomes the official timekeeper for different international cycling events.
1999
The gold collection, "Festina Oro" is launched.
2002
Festina celebrates 100 years of watch-making.
In celebration, the brand released the "Century Edition" This unique collection combined the traditional elements of watch-making with new technology. This forward-thinking brand continues to combine tradition and modernity.
Purchase of Holding Candino, a Swiss watch-making company.
2003
The launch of "Lotus 2gether" in Spain. This collection combined a woman's watch and a jewel; this was the previous step before launching the new brand called Lotus Style.
Candino became the official partner of the Trimaran Banque Covefi.
2004
Lotus starts an official co-sponsor of the Fortuna Honda 250cc motorcycling team.
Lotus Launched in France, Germany and the Czech Republic.
Lotus Style launched in Spain.
2005
Lotus launched in Italy.
Lotus Style launched in France, Italy, and Germany.
Candino became the official chronograph of the 2005 World Nordic Skiing Championship.
2006
Lotus co-sponsor of the Fortuna Aprilia team, world 250cc motorcycling champion with pilot Jorge Lorenzo.
2008
70th anniversary of Jaguar brand, founded by Swiss entrepreneur Peter Haas.
Festina continues to grow, and since 2008, the Festina Group has become the leaders in watch-making in critical markets such as Spain and France.
2008-2016
Today Gerard Butler is the brand ambassador for Festina. The 'Time to Live' gives Festina customers access to his personal life for a whole day. Butler has said that "Being in this campaign for Festina allowed me also to get closer to the watch-making world, one of my passions."
The faster, less-expensive way to repair any watch. From your home, office or on the go.