Certina watch repair
from £69, shipping, insurance and VAT.
Join thousands of satisfied customers with our fast, easy and convenient Certina watch repair service. From a simple battery replacement to a new genuine strap or full-service. Your Certina timepiece is in good hands with more than 1.5K reviews online, free postage, insurance and a 24-month guarantee.
*Prices inc. VAT and postage both ways. No hidden fees. Open a repair ticket for a free no-obligation watch assessment, or talk to a watch repair expert 0800 121 6030 ( 9am-5pm GMT Mon-Fri. ). No credit card required.
Example: DS dream (C0218101605700) Quartz service: £209 inc VAT, two-way shipping and 24 month guarantee.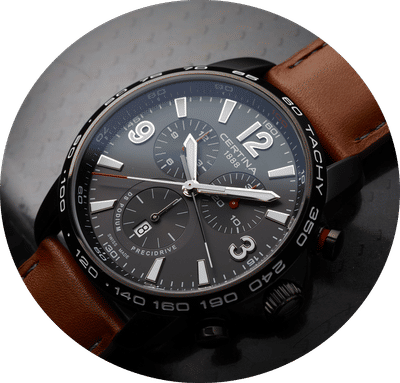 Free, Insured postage
Fully insured to £10K use our free postage pack.
12/24 months Guarantee
Genuine branded parts — unless we tell you.
Fast turn-around
Quicker than your nearest high-street watch shop.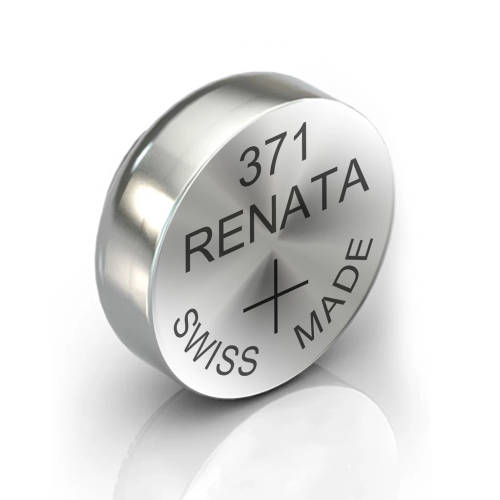 Certina watch battery replacement
Certina battery died?
Let Repairs by post handle the fuss with our easy to use Certina battery replacement postal service. The Certina technicians replace batteries for all Certina models of ladies and mens wrist-watch.
If you are looking for the nearest local watch battery replacement shop, why not try out easy to use nationwide battery replacement service}.
We use only the best Swiss-made batteries. These are the recommended choice of most Swiss brands.
Your watch is specially resealed to ensure its water-tight gasket meets manufactures ratings and is water resistant again.
During the battery replacement process the Certina technician will complete a full inspection of your watch.
Our free inspection ensures your Certina watch remains in optimum mechanical and anaesthetic condition, providing peace of mind and extended lifespan for years to come.
It's easy to get started with our online Certina battery replacement service. Click the button below and receive your free postal instructions and label.
Certina watch repair near me?
Take a walk to your nearest post-office and go direct to the UK's leading Certina online watch repair centre.
We've made it safe, fast and FREE to send your Watch to Repairs by post. Just wrap, pack and attach our free Royal Mail postage-paid shipping label. Repairs by post will have your Certina watch repair off to a flying start in no-time, and with the peace of mind you're are dealing with Britains leading Certina watch repair near me, provider.
It's easy to get started — fill out our watch repair request, and we'll give your watch repair a quick assessment and send you an email with the next steps.
Is my watch insured whilst in transit? (2 min read)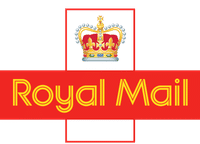 Has your Certina watch stopped working, ticking or in need of a service?
If your Certina has stopped working or ticking, in need of a service, refurbishment or restoration our expert team can help. We recommended that your Certina wristwatch is maintained and looked after professionally to ensure it works for years to come. Repairs by Post offer a fast, professional Certina watch repair service by post, from your home, office or on the go. Here are some of the services the Certina service centre provides.
Britains #1 Certina service centre online for Certina repairs and servicing. Can't see the service you need?
*No credit card required. Open a repair ticket for a free no-obligation watch assessment, or talk to a watch repair expert 0800 121 6030 ( 9am-5pm GMT Mon-Fri. )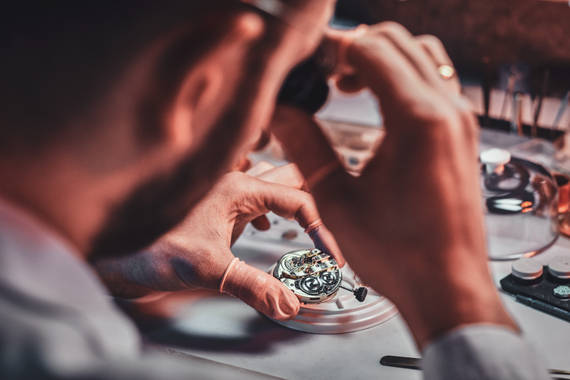 What happens during a Certina full service?
Certina expert watchmakers service Certina quartz and mechanical watches to manufactures standards.
The strap or bracelet of your watch is detached from its case.
The case then opened, and the movement separated. The case is then entirely disassembled.
If we are carrying out a certified manufacture service for luxury brands such as Rolex and Omega the case and bracelet will be re-finished and polished to remove scratches and blemishes. This is carried out by a professional expert polisher.
The inner components are first ultrasonically cleaned then lubricated to minimise friction and wear.
The balance wheel is expertly tested to ensure it's perfectly precise.
The strap undergoes specialist watch cleaning and examination for wear and tear.
Any damaged parts are either refurbished or replaced with genuine or aftermarket equivalent components.
The mechanism is then assembled and reattached to your watch's strap with every seal replaced.
Your timepiece is then finally tested one last time to ensure it's keeping time accurately and to ensure it's still watertight.
All work is convered by a minimum 12 month or 24 month guarantee. Written details available upon request.
Certina service and repair costs?
We are unbeaten on price and service for Certina servicing and repairs in the UK. As part of our competitive price promise, we will match or beat any written quotation for a like-for-like door-to-door freepost service. Submit an inquiry below to get started.
The faster, less-expensive way to repair any watch. From your home, office or on the go.
Watch Repair Online | FAQ
Open a watch repair request online, tell us about your repair - upload photo's to our UK service centre. Our expert team will examine your online repair request. If your repair is accepted, we notify you the same day with FREE shipping instructions. Still not convinced? Read on.
Did we convince you? We knew you'd see sense.
We're the UK's most-trusted online watch repair service.
We've been providing convenient, affordable watch repair that doesn't compromise on service and quality since 2014, offering a professional repair service with qualified technicians overseeing every repair. In addition, we repair hundreds of brands, which include prestigious names like Rolex, Omega and Cartier. With more than one and a half thousand reviews, we are the UK's most trusted watch repair retailer on the web.
Chris Emmerson
quick, friendly, clear communication and pricing: would definitely recommend.
Chris Jefferys
Excellent quality of workmanship - extremely happy with my beautifully restored watch.

About the Certina watch brand
Certina is a watch brand with a long and distinguished history – now an affiliate company of the Swatch Group. Known, as with many Swiss watch brands for their precision, reliability, and innovation, Certina is a sport-orientated brand, use only the finest materials and cutting edge technology to craft high quality watches at an affordable price.
Due to Certina having a strong commitment to reliability, all of their watches feature 316L high-grade stainless steel, the double security concept, sapphire crystals, and minimum water-resistance of 100m. The dual security concept was launched in 1959 and has brought a new standard of water and shock resistance to the watchmaking industry. Since then, Certina's watches have successfully resisted the most extreme of conditions.
What is the warranty on a Certina watch?
When you buy your Certina watch, it's covered by a manufactures warranty.
A 24-month guarantee is provided for all Certina watches from the date of purchase.
If your Certina warranty has expired, Repairs by post can provide an estimate for both watch repairs and servicing. Don't worry, it does not need to break the bank, and you can start for free.
*No credit card required. Open a repair ticket for a free no-obligation watch assessment, or talk to a watch repair expert 0800 121 6030 ( 9am-5pm GMT Mon-Fri. )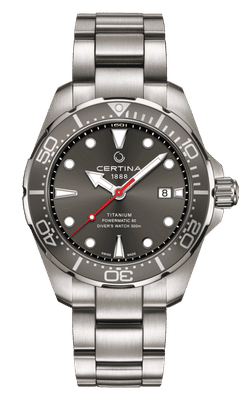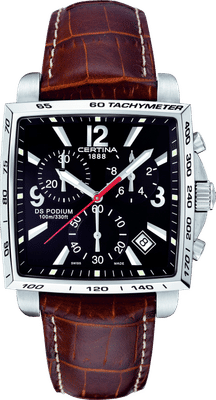 What is the Certina watch service interval?
Keep your Certina watch in working order periodic servicing according to brand guidelines. These are the recommended service intervals from Certina:
12-months water-resistance test.
Full service every 3-5 years.
If your Certina requires a service or water test, Repairs by post can help.
*No credit card required. Open a repair ticket for a free no-obligation watch assessment, or talk to a watch repair expert 0800 121 6030 ( 9am-5pm GMT Mon-Fri. )
Certina maintenance and care tips
Certina WATCH CLEANING BETWEEN PROFESSIONAL POLISHING
Wearing your Certina watch naturally leads to a build-up of natural residue, but this can be remedied through gently cleaning your watch with a clean toothbrush and liquid soap. Failing to do this might lead your steel strap to oxidise and irritate the skin. This method should only be used for Certina steel straps.
If your Certina has a leather strap, it mustn't get wet. Water damage on leather leads to loss of function and style. Repairs by Post can offer Certina watch strap replacement and Certina clasp replacement if your strap suffers damage. Repairs by Post also offer Certina watch polishing too.
A replacement watch clasp saves you having to replace the entire strap. We use either manufacturer's original parts or equivalents where suitable. We match the clasp to your strap, fit it, and before we return it to you, we will assess your watch to see if any other work is required, such as loose links or scratched glass.
AVOID SHOCKS TO YOUR WRIST
Shocks can cause damage to your watch and reduce its lifecycle. Always remove your watch before undertaking any sporting activity; this includes golf. The vibrations of jolting movements can damage the delicate inner components of your Certina watch.
AVOID RAPID TEMPERATURE CHANGES
Leaving your watch open to sudden changes of temperature can lead to damage, when not being worn keep your timepiece in a cool dark place, such as a drawer. Avoid leaving it in direct sunlight at temperatures above 60 degrees cause damage to the mechanism.
AVOID WATER AND DUST DAMAGE
If you Certina is coming into contact with water, ensure the crown is fully depressed to limit the chance of water infiltration. Should your Certina watch suffer water damage send it to Repairs by Post immediately for Certina watch repair?
AVOID CHLORINATED AND SALTWATER
Tap water and dust can cause damage to your Certina, but the infiltration of chlorinated or salt water is especially dangerous. These liquids corrode the delicate intricacies of the mechanism. Always remove your Certina watch when around these liquids as a precaution.
*No credit card required. Open a repair ticket for a free no-obligation watch assessment, or talk to a watch repair expert 0800 121 6030 ( 9am-5pm GMT Mon-Fri. )
History of Certina watches
1888
Brothers Adolf and Alfred Kurth set up a watch production workshop in the Swiss town of Grenchen. It is at this picturesque spot at the foot of the Jura mountains, somewhere between Biel and Solothurn, that the two brothers work in an annexe to the family home with their three employees. Within a few short years, the business is flourishing, and so in the years that follow, various extensions are added, and employees brought on board.
1906
The brothers Kurth introduce a brand name for their watches: "Grana", short for "Granacus", the Latin name for Grenchen. It is also around this time that the first wristwatches appear on the market; they are made mostly for women, as men still refuse wristwatches.
1939
Leading up to 1939, the company increasingly uses the brand name "Certina", for two good reasons: it is easily pronounceable in all languages and takes its roots from "certus", the Latin word for "sure". This name was eventually registered in 1939.
1949
10 years after the registration of the name "Certina", the company elects to use it as the sole brand name.
1959
Certina present the first Certina watch designed with the DS concept. The Certina DS is an extremely resistant watch with water resistance up to 20 bar, the equivalent pressure at a depth of 200m. The Certina DS sets a new standard in the industry for a whole generation of watches.
1960
A year after it's showcase, the Certina DS accompanies an international expedition on the first successful ascent of Dhaulagiri, an 8,167-metre high mountain in Western Nepal. All the challenges presented by the expedition – sharp temperature fluctuations and differing pressures, amongst others – are overcome quickly, cementing the Certina DS' reputation.
1965
The Certina DS descents into the depths with the US Navy's Sealab II underwater project. This involves divers and scientists working from a diving station at different areas of interest to maritime research. They confirm that the DS is reliable under all conditions.
1969
Similar to 1965, Certina send the innovative DS-2 Super PH 500 with the Tektite underwater experiment, in which four scientists live in two separate underwater residential tanks for two months under observation from NASA. The Certina models worn by the scientists achieve the very best results in terms of performance and reliability.
1970
An expedition to Mount Everest by the Japanese brings along Certina watches, which stand up well to the highly challenging conditions. The Japanese skier Miura achieves one of the most spectacular ski lines of all time, descending through 1,000 metres from an altitude of 8,000 metres, all the while wearing a DS-2 Chronolympic.
1983
Certina joins the newly founded SMH Group, led by the entrepreneur and watch enthusiast Nicolas G. Hayek. SMH quickly becomes the world's leading watch group.
1999
SMH becomes Swatch Ltd. Certina watches make up the mid-range of pricing in the company's portfolio.
2004
The DS-3 1000m recaptures the heritage of Certina's historical divers' watches. This automatic timepiece is water-resistant to a record-breaking 1000m, showing that Certina continues to lead the way in watch resistance technology.
2015
The year of Certina's 125th anniversary. Certina presents a complete corporate rebrand alongside three new watch movements. The Powermatic 80 is the first, a highly precise movement with a power reserve of up to 80 hours. The second in the C01.211, an extremely reliable chronograph. The last is the ultra-accurate Precidrive movement, part of a new generation of quartz watch movements who's precision is comparable to chronometers.
The faster, less-expensive way to repair any watch. From your home, office or on the go.