Bulova watch repair
from £39. Inc postage pack, insurance and VAT.
Here at Repairs by post, we offer a fast, easy and convenient way to repair your Bulova watch. With over 1500 reviews online, we have earnt a reputation as a leading online service centre. Our highly trained watchmakers can resolve most issues, from a simple battery replacement to a complete quartz service.
Discover why thousands of satisfied customers choose Repairs by post for Bulova watch repair and maintenance.
*Prices inc. VAT and postage both ways. 12-months guarantee, No hidden fees. Open a repair ticket for a free no-obligation watch assessment, or talk to a watch repair expert 0800 121 6030 ( 9am-5pm GMT Mon-Fri. ). No credit card required.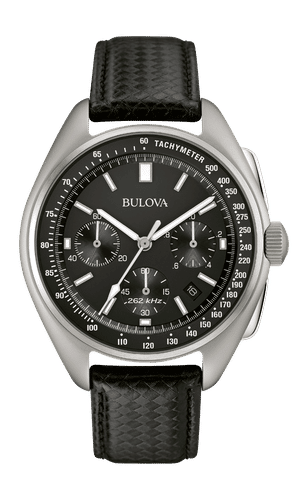 Free, Insured postage
Fully insured to £10K use our free postage pack.
12/24 months Guarantee
Genuine branded parts — unless we tell you.
Fast turn-around
Quicker than your nearest high-street watch shop.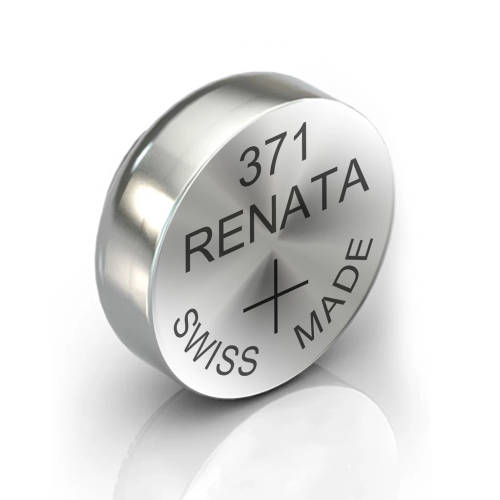 Bulova watch battery replacement
Bulova battery died?
Let Repairs by post handle the fuss with our easy to use Bulova battery replacement postal service. The Bulova technicians replace batteries for all Bulova models of ladies and mens wrist-watch.
If you are looking for the nearest local watch battery replacement shop, why not try out easy to use nationwide battery replacement service}.
We use only the best Swiss-made batteries. These are the recommended choice of most Swiss brands.
Your watch is specially resealed to ensure its water-tight gasket meets manufactures ratings and is water resistant again.
During the battery replacement process the Bulova technician will complete a full inspection of your watch.
Our free inspection ensures your Bulova watch remains in optimum mechanical and anaesthetic condition, providing peace of mind and extended lifespan for years to come.
It's easy to get started with our online Bulova battery replacement service. Click the button below and receive your free postal instructions and label.
Bulova watch repair near me?
Take a walk to your nearest post-office and go direct to the UK's leading Bulova online watch repair centre.
We've made it safe, fast and FREE to send your Watch to Repairs by post. Just wrap, pack and attach our free Royal Mail postage-paid shipping label. Repairs by post will have your Bulova watch repair off to a flying start in no-time, and with the peace of mind you're are dealing with Britains leading Bulova watch repair near me, provider.
It's easy to get started — fill out our watch repair request, and we'll give your watch repair a quick assessment and send you an email with the next steps.
Is my watch insured whilst in transit? (2 min read)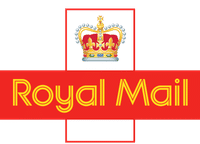 Has your Bulova watch stopped working, ticking or in need of a service?
If your Bulova has stopped working or ticking, in need of a service, refurbishment or restoration our expert team can help. We recommended that your Bulova wristwatch is maintained and looked after professionally to ensure it works for years to come. Repairs by Post offer a fast, professional Bulova watch repair service by post, from your home, office or on the go. Here are some of the services the Bulova service centre provides.
Britains #1 Bulova service centre online for Bulova repairs and servicing. Can't see the service you need?
*No credit card required. Open a repair ticket for a free no-obligation watch assessment, or talk to a watch repair expert 0800 121 6030 ( 9am-5pm GMT Mon-Fri. )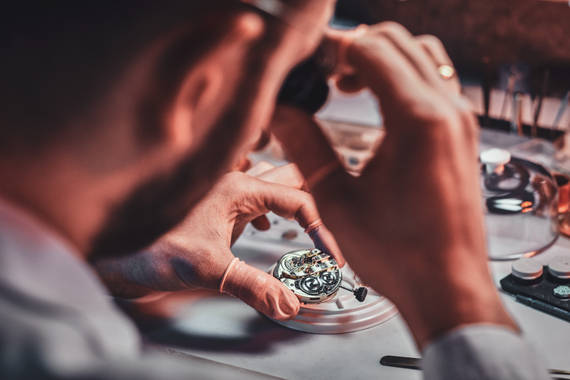 What happens during a Bulova full service?
Bulova expert watchmakers service Bulova quartz and mechanical watches to manufactures standards.
The strap or bracelet of your watch is detached from its case.
The case then opened, and the movement separated. The case is then entirely disassembled.
If we are carrying out a certified manufacture service for luxury brands such as Rolex and Omega the case and bracelet will be re-finished and polished to remove scratches and blemishes. This is carried out by a professional expert polisher.
The inner components are first ultrasonically cleaned then lubricated to minimise friction and wear.
The balance wheel is expertly tested to ensure it's perfectly precise.
The strap undergoes specialist watch cleaning and examination for wear and tear.
Any damaged parts are either refurbished or replaced with genuine or aftermarket equivalent components.
The mechanism is then assembled and reattached to your watch's strap with every seal replaced.
Your timepiece is then finally tested one last time to ensure it's keeping time accurately and to ensure it's still watertight.
All work is convered by a minimum 12 month or 24 month guarantee. Written details available upon request.
Bulova service and repair costs?
We are unbeaten on price and service for Bulova servicing and repairs in the UK. As part of our competitive price promise, we will match or beat any written quotation for a like-for-like door-to-door freepost service. Submit an inquiry below to get started.
The faster, less-expensive way to repair any watch. From your home, office or on the go.
Watch Repair Online | FAQ
Open a watch repair request online, tell us about your repair - upload photo's to our UK service centre. Our expert team will examine your online repair request. If your repair is accepted, we notify you the same day with FREE shipping instructions. Still not convinced? Read on.
Did we convince you? We knew you'd see sense.
We're the UK's most-trusted online watch repair service.
We've been providing convenient, affordable watch repair that doesn't compromise on service and quality since 2014, offering a professional repair service with qualified technicians overseeing every repair. In addition, we repair hundreds of brands, which include prestigious names like Rolex, Omega and Cartier. With more than one and a half thousand reviews, we are the UK's most trusted watch repair retailer on the web.
Jemma Montgomery
Excellent service and communcation. I highly recommend Repairs by Post and will continue using for all my specialist watch repairs. Thank you.
Michael Shields
Awesome, Fast, Reliable and Really good price for repair will definitely recommend to friends and family.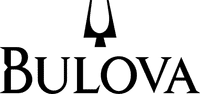 About the Bulova watch brand
Founded in 1875 — BULOVA is still to this day, producing the highest quality watches at the best value.
Not only is Bulova a master in the watch industry, but it is a recognised leader in diamond and high-performance sport timekeeping. Bulova is one of the most versatile watch brands around and creating a wide range of watches for dress, sport and casual wear, at a wide choice of price points.
Bulova has continued to expand and grow with modern watch technology. Still, to this day, the brand is proud to produce timepieces that are crafted with the finest materials:
Hypoallergenic 316l Solid Stainless Steel
Diamonds
Mother-Of-Pearl
Carbon Fiber
Top Quality Leather
Duramic™ (Bulova's Exclusive Ceramic/Nylon Composite)
What is the warranty on a Bulova watch?
When you buy your Bulova watch, it's covered by a manufactures warranty.
Bulova watches arecovered by a 3-Year Global Warranty.
If your Bulova warranty has expired, Repairs by post can provide an estimate for both watch repairs and servicing. Don't worry, it does not need to break the bank, and you can start for free.
*No credit card required. Open a repair ticket for a free no-obligation watch assessment, or talk to a watch repair expert 0800 121 6030 ( 9am-5pm GMT Mon-Fri. )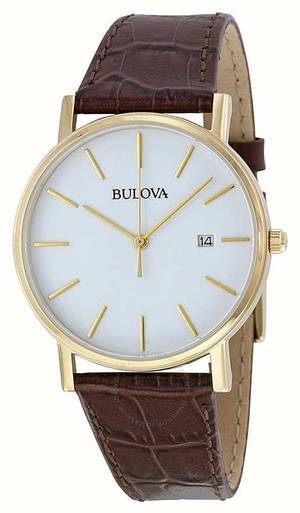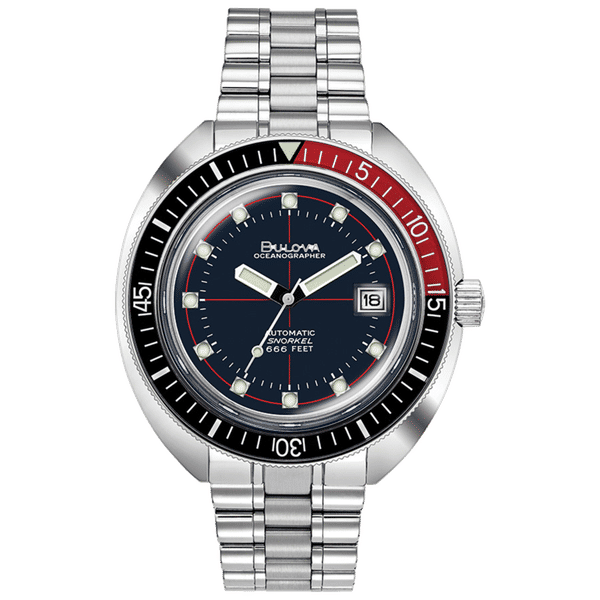 What is the Bulova watch service interval?
Keep your Bulova watch in working order periodic servicing according to brand guidelines. These are the recommended service intervals from Bulova:
12-months water-resistance test.
If your Bulova requires a service or water test, Repairs by post can help.
*No credit card required. Open a repair ticket for a free no-obligation watch assessment, or talk to a watch repair expert 0800 121 6030 ( 9am-5pm GMT Mon-Fri. )
Bulova maintenance and care tips
CLEANING YOUR BULOVA WATCH
When cleaning your Bulova watch, attention and care should be taken. It is recommended that with any watch if you watch is in contact with seawater; it should be cleaned straight after with fresh water.
A Bulova watch should be cared for. In order to keep your timepiece in the best condition possible, it is recommended to avoid chemicals and cosmetics, when wearing your watch.
CHEMICALS
It is advised that when wearing any jewellery or wristwear to avoid contact with solvents, detergents, fragrances, and cosmetics.
HOW DO I WIND MY BULOVA WATCH?
If you are unsure about how your mechanical watch works, it is powered by the movement of your wrist as you wear it.
Make sure that if you are not wearing your watch every day that you use watch winder. If you use a watch winder for your Bulova Automatic, set your winder to 700 – 900 CW rotations per day.
AVOID WATER AND DUST DAMAGE
Watches are sensitive instruments that need to be looked after if they are to survive their long life. It is vital that you ensure that your Bulova watches' crown, which is used to change the hands/date, is continually pushed in and screwed. This is highly important for your timepiece as this will prevent infiltration of water or dust, which could lead to internal damage.
BULOVA WATCH BATTERY REPLACEMENT
How long should your Bulova watch battery last? Generally, Bulova batteries watches should last for up to three years – five years. Make sure that when your watch battery dies you contact the experts at Repairs by Post for watch battery replacement.
Did you know that dead battery cells can harm the watch movement if left unattended? Contact a member of our team today for more information about Bulova battery replacement.
At Repairs By Post, we can supply and replace Bulova watch batteries that will have your watch ticking in no time.
BULOVA WARRANTY
A Bulova watch is protected by a three-year limited warranty; Harley-Davidson by Bulova timepieces have a two-year limited warranty.
*No credit card required. Open a repair ticket for a free no-obligation watch assessment, or talk to a watch repair expert 0800 121 6030 ( 9am-5pm GMT Mon-Fri. )
History of Bulova watches
Bulova is a world-famous, American brand. The brand has been around for over 100 years and is known for its innovative design, precise craftsmanship, and innovative technology.
The Bulova brand was founded in 1875 when Joseph Bulova opened his store on Maiden Lane in downtown Manhattan. Still, to this day, Bulova watches are made with care and attention, something the founder would be proud of.
The Bulova brand has stayed true to its founder's legacy matching the skill of traditional watchmaking with modern style. The official brand believes that "A Bulova watch is not only a timepiece; it is a piece of history."
1875
It all started when Joseph Bulova, a 23-year-old Czech immigrant, opened a small jewellery store in New York City.
1911
The brand began manufacturing and selling table clocks and fine pocket watches.
1912
This was the year that Bulova set up its first plant which was dedicated to the production of watch components and their assembly into jewelled movements in Bienne, Switzerland.
1919
It was during World War I, that the benefits of wristwatches are discovered. That same year Bulova introduced its first full line of men's jewelled wristwatches.
1923
In 1923 "Bulova Watch Company, Inc." was adopted.
Bulova created a new concept in watchmaking and standardised it's watch parts.
Each part of a Bulova watch is made with precision. The parts are also interchangeable with the same part in any other Bulova watch. This was revolutionary at the time, and it changed the servicing of watches in the industry forever.
1924
Bulova released its first-ever full line of ladies' watches. This included a diamond-accented piece.
1931
Bulova was the first brand to conduct the watch industry's first-ever million-dollar advertising campaign.
1935
The founder of the brand Joseph Bulova died in 1935, but his name lives on in his watch line.
1945
The Joseph Bulova School of Watchmaking opens its doors to help disabled veterans learn watchmaking skills.
1948
The brand was part of an innovative project which developed the Phototimer, a unique combination of photo-finish camera and precision electronic timing instrument.
1952
1952 was an excellent year for Bulova as they began begins developing Accutron. This was the first breakthrough in timekeeping technology in over 300 years.
Accutron was the first fully electronic watch that promised to keep time to within 2 seconds a day.
1953
Recognising a new trend in the watch industry, the self-winding and shock-proof watch, Bulova adds more of this type of watch to its line.
This was the year the "e" Bulova Wrist-Alarm was born.
1954
Bulova created the "Bulova 23," a watch that is both self-winding and waterproof.
1955
An A.C. Neilson Co. Survey reveals that Americans see more national advertising for Bulova products than for any other products, in any other industry, in the world.
1959
Bulova offers an unprecedented 1-year warranty on all of its clock radios.
1967
Accutron clocks are the only clocks aboard Air Force One.
1968
The Bulova Satellite Clock, the world's first public clock to display time controlled by time signals broadcast by orbiting satellites, is inaugurated by Gustavo Diaz Ordaz, President of Mexico.
The clock is installed atop the Torre Latino Americana, Mexico's tallest skyscraper. 1968 also marks the year that Caravelle becomes the largest selling jewelled-movement watch in the United States.
1969
An Accutron watch movement is part of the equipment placed on the moon by Apollo 11 astronauts, the first men on the moon.
A Bulova timer is placed in the moon's "Sea of Tranquillity" to control the transmissions of vital data through the years.
The faster, less-expensive way to repair any watch. From your home, office or on the go.