Breguet watch repairs
We've made it ridiculously easy to get your Breguet watch repaired or serviced. You can start right now, and it won't break your wallet.
Get started with the UK's leading Breguet watch repair service center.
*No credit card required. Open a repair ticket for a free no-obligation watch assessment, or talk to a watch repair expert 0800 121 6030 ( 9am-5pm GMT Mon-Fri. )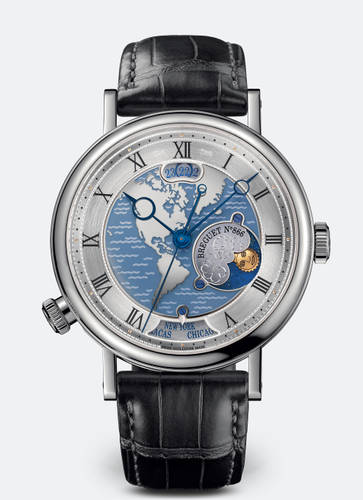 Free, Insured postage
Fully insured to £10K use our free postage pack.
12/24 months Guarantee
Genuine branded parts — unless we tell you.
Fast turn-around
Quicker than your nearest high-street watch shop.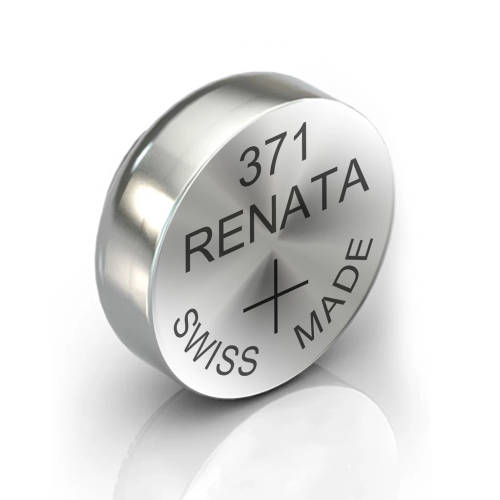 Breguet watch battery replacement
Breguet battery died?
Let Repairs by post handle the fuss with our easy to use Breguet battery replacement postal service. The Breguet technicians replace batteries for all Breguet models of ladies and mens wrist-watch.
If you are looking for the nearest local watch battery replacement shop, why not try out easy to use nationwide battery replacement service}.
We use only the best Swiss-made batteries. These are the recommended choice of most Swiss brands.
Your watch is specially resealed to ensure its water-tight gasket meets manufactures ratings and is water resistant again.
During the battery replacement process the Breguet technician will complete a full inspection of your watch.
Our free inspection ensures your Breguet watch remains in optimum mechanical and anaesthetic condition, providing peace of mind and extended lifespan for years to come.
It's easy to get started with our online Breguet battery replacement service. Click the button below and receive your free postal instructions and label.
Breguet watch repair near me?
Take a walk to your nearest post-office and go direct to the UK's leading Breguet online watch repair centre.
We've made it safe, fast and FREE to send your Watch to Repairs by post. Just wrap, pack and attach our free Royal Mail postage-paid shipping label. Repairs by post will have your Breguet watch repair off to a flying start in no-time, and with the peace of mind you're are dealing with Britains leading Breguet watch repair near me, provider.
It's easy to get started — fill out our watch repair request, and we'll give your watch repair a quick assessment and send you an email with the next steps.
Is my watch insured whilst in transit? (2 min read)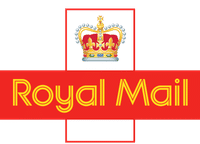 Has your Breguet watch stopped working, ticking or in need of a service?
If your Breguet has stopped working or ticking, in need of a service, refurbishment or restoration our expert team can help. We recommended that your Breguet wristwatch is maintained and looked after professionally to ensure it works for years to come. Repairs by Post offer a fast, professional Breguet watch repair service by post, from your home, office or on the go. Here are some of the services the Breguet service centre provides.
Britains #1 Breguet service centre online for Breguet repairs and servicing. Can't see the service you need?
*No credit card required. Open a repair ticket for a free no-obligation watch assessment, or talk to a watch repair expert 0800 121 6030 ( 9am-5pm GMT Mon-Fri. )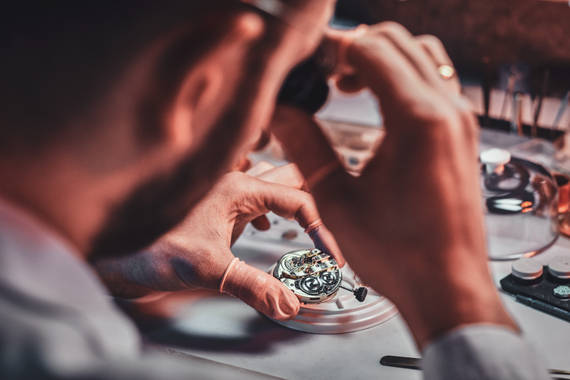 What happens during a Breguet full service?
Breguet expert watchmakers service Breguet quartz and mechanical watches to manufactures standards.
The strap or bracelet of your watch is detached from its case.
The case then opened, and the movement separated. The case is then entirely disassembled.
If we are carrying out a certified manufacture service for luxury brands such as Rolex and Omega the case and bracelet will be re-finished and polished to remove scratches and blemishes. This is carried out by a professional expert polisher.
The inner components are first ultrasonically cleaned then lubricated to minimise friction and wear.
The balance wheel is expertly tested to ensure it's perfectly precise.
The strap undergoes specialist watch cleaning and examination for wear and tear.
Any damaged parts are either refurbished or replaced with genuine or aftermarket equivalent components.
The mechanism is then assembled and reattached to your watch's strap with every seal replaced.
Your timepiece is then finally tested one last time to ensure it's keeping time accurately and to ensure it's still watertight.
All work is convered by a minimum 12 month or 24 month guarantee. Written details available upon request.
Breguet service and repair costs?
We are unbeaten on price and service for Breguet servicing and repairs in the UK. As part of our competitive price promise, we will match or beat any written quotation for a like-for-like door-to-door freepost service. Submit an inquiry below to get started.
The faster, less-expensive way to repair any watch. From your home, office or on the go.
Watch Repair Online | FAQ
Open a watch repair request online, tell us about your repair - upload photo's to our UK service centre. Our expert team will examine your online repair request. If your repair is accepted, we notify you the same day with FREE shipping instructions. Still not convinced? Read on.
Did we convince you? We knew you'd see sense.
We're the UK's most-trusted online watch repair service.
We've been providing convenient, affordable watch repair that doesn't compromise on service and quality since 2014, offering a professional repair service with qualified technicians overseeing every repair. In addition, we repair hundreds of brands, which include prestigious names like Rolex, Omega and Cartier. With more than one and a half thousand reviews, we are the UK's most trusted watch repair retailer on the web.
JSP
Very efficient service! When returned, the watch was in a very nice travel case which I thought was a very nice touch - thank you Jonathan, good customer service! I would certainly use Repairs By Post again.
James Andrews
Must give 5 stars for care and consideration from start to finish. My wife was delighted when the watch was returned to her repaired and looking like new. Every step in the process was notified before hand. Well done.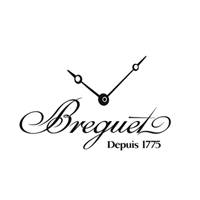 About the Breguet watch brand
Breguet is arguably the brand that began the concept of the modern watch. Founded in 1775 by the godfather of contemporary horology, Abraham-Louis Breguet, they have continued to innovate and impress with their designs and movements up until the current day. Breguet's achievements are nothing short of spectacular; inventor of the tourbillon, creator of the first Grand Complication, and watchmaker do the wealthiest individuals of his time, he laid the foundations of a legacy like no other in horology.
Comprised of only the finest materials and most intricate of movements, Breguet watches move beyond the realm of timekeeping into the realm of ergonomic art.
Inordinate levels of detail go into each design, with each Breguet watch being hand-crafted by a master horologist to the highest of specifications. It is this attention to detail that has ensured Breguet remains among the top tier of watchmakers. From the intricate machinations of their tourbillons and movements to the quality of their watch straps, everything about a Breguet showcases subtle style and sophistication.
As one of the oldest watch brands in existence, Breguet is credited with many of the advancements in the field of horology that have made it was it is today. From their Breguet movements to their Breguet watch straps, every individual piece of a watch crafted in a Breguet workshop is beautifully made and exquisitely detailed.
What is the warranty on a Breguet watch?
When you buy your Breguet watch, it's covered by a manufactures warranty.
Every Breguet watch is covered by a two-year warranty against any material or manufacturing defect at the time of purchase.
If your Breguet warranty has expired, Repairs by post can provide an estimate for both watch repairs and servicing. Don't worry, it does not need to break the bank, and you can start for free.
*No credit card required. Open a repair ticket for a free no-obligation watch assessment, or talk to a watch repair expert 0800 121 6030 ( 9am-5pm GMT Mon-Fri. )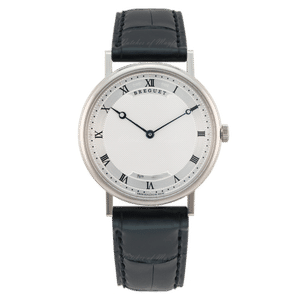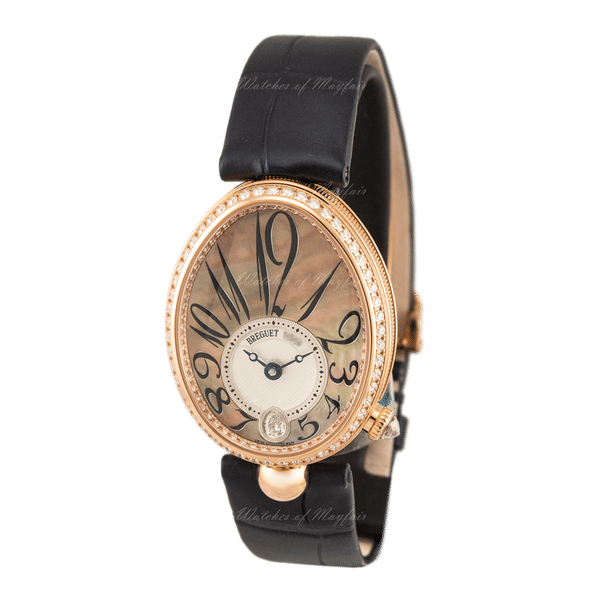 What is the Breguet watch service interval?
Keep your Breguet watch in working order periodic servicing according to brand guidelines. These are the recommended service intervals from Breguet:
12-months water-resistance test.
Full service every 3-5 years.
If your Breguet requires a service or water test, Repairs by post can help.
*No credit card required. Open a repair ticket for a free no-obligation watch assessment, or talk to a watch repair expert 0800 121 6030 ( 9am-5pm GMT Mon-Fri. )
Breguet maintenance and care tips
Breguet WATCH CLEANING
Wearing your Breguet watch naturally leads to a build-up of natural residue, but this can be remedied through gently cleaning your watch with a clean toothbrush and liquid soap. Failing to do this might lead your steel strap to oxidise and irritate the skin. This method should only be used for Breguet steel straps.
If your Breguet has a leather strap, it mustn't get wet. Water damage on leather leads to loss of function and style. Repairs by Post can offer Breguet watch strap replacement and Breguet clasp replacement if your strap suffers damage. Repairs by Post also offer Breguet watch polishing too.
A replacement watch clasp saves you having to replace the entire strap. We use either manufacturer's original parts or equivalents where suitable. We match the clasp to your strap, fit it, and before we return it to you, we will assess your watch to see if any other work is required, such as loose links or scratched glass.
AVOID SHOCKS TO YOUR WRIST
Shocks can cause damage to your watch and reduce its lifecycle. Always remove your watch before undertaking any sporting activity; this includes golf. The vibrations of jolting movements can damage the delicate inner components of your Breguet watch.
AVOID RAPID TEMPERATURE CHANGES
Leaving your watch open to sudden changes of temperature can lead to damage, when not being worn keep your timepiece in a cool dark place, such as a drawer. Avoid leaving it in direct sunlight at temperatures above 60 degrees cause damage to the mechanism.
AVOID WATER AND DUST DAMAGE
If you Breguet is coming into contact with water, ensure the crown is fully depressed to limit the chance of water infiltration. Should your Breguet watch suffer water damage send it to Repairs by Post immediately for Breguet watch repair?
AVOID CHLORINATED AND SALTWATER
Tap water and dust can cause damage to your Breguet, but the infiltration of chlorinated or saltwater is especially dangerous. These liquids corrode the delicate intricacies of the mechanism. Always remove your Breguet watch when around these liquids as a precaution.
*No credit card required. Open a repair ticket for a free no-obligation watch assessment, or talk to a watch repair expert 0800 121 6030 ( 9am-5pm GMT Mon-Fri. )
History of Breguet watches
1775
Abraham-Louis Breguet sets up his workshop on Quai de l'Horloge, Ile de la Cité in Paris, the city of lights.
1780
Breguet launches the first of the self-winding watches, soon to become known as "perpétuelles", with an oscillating weight and two going-barrels.
1783
Breguet invents the gong spring for the minute repeater. The distinctive open-tipped hands known as "Breguet hands" first make an appearance alongside Breguet's Arabic numerals for pocket watches.
1786
The first Breguet guilloché dials appear. The dials are hand-engraved on a rose engine.
1789
The creation of what is known as the "Breguet key", a stylised ratchet key attached to Breguet pocket watches for the purpose of rewinding fusées on the move.
1790
Breguet invents the anti-shock device known as a "pare-chute". It will take 16 years of development before it reaches its final form.
1796
Development of the first single-hand watch, known as a subscription watch.
1798
Breguet patents a design for a constant force escapement on March 9th. In the same year, he also invents the musical chronometer, a clockwork mechanism which acts as a metronome.
1801
On June 26th, Breguet gains a 10-year patent for a new type of regulator known as a "Tourbillon". To counteract the effects of gravity on the precision of timekeeping, Breguet places the escapement in a carriage which completes a full rotation every minute. As all flaws are repeated every minute, they engage in the process of mutual compensation.
1807
Around this year, Abraham-Louis' son Louis-Antoine comes on board as a partner in the Breguet workshop.
1810
The invention of what is widely regarded to be the first wristwatch for the Queen of Naples, Caroline, sister to Napoleon Bonaparte.
1812
The first appearance of dials with an off-centre hour ring.
1820
Invention of the observation chronometer ("montre à double secondes"), the forerunner to the modern chronograph.
1823
The world loses a genius. Abraham-Louis Breguet dies on the September 17th, leaving behind his son to run the workshop in his place.
1830
The first watch with keyless winding, achieved by an exquisitely engraved handle on top of the watch that links to the inner mechanisms.
1833
Louis-Antoine retires, passing the business to his son, Louis Clément François.
1838
Queen Vic buys a Breguet, a year after her ascension to the throne.
1882
The last of the Breguet's to run the family business, Louis Antoine (son of Louis Clement), dies. Although he has two sons and a daughter, they do not enter the family business, so the Breguet company hires respected English watchmaker Edward Brown from Clerkenwell to run the Paris factory. He will eventually become a partner and, after Louis Antoine's death, the head and owner of the company.
1895
With the death of Brown, his sons Edward and Henry take over the running of the company.
1939
On February 28th, Breguet obtains a patent for the sidereal timekeeper.
1972
The elaboration of several existing models gives rise to the new "Classic" line.
1988
A tourbillon wristwatch enhances the "Classic" line in tribute to the inventor and namesake of the company.
1991
Breguet patents the wristwatch utilising the perpetual equation of time.
1997
On May 15th, Breguet acquires the patent for a straight-line calendar watch movement with instant year jump.
1998
The "Marine" wristwatch line has a new addition: the world's smallest self-winding chronograph.
1999
The newly named conglomerate Swatch Group acquires Breguet.
2001
The 200th anniversary of the tourbillon.
2003
Two patented inventions are added to the Breguet alarm watch "La Réveil du Tsar" (The Waking of the Tsar): a device to coordinate the alarm with local time and a column-wheel mechanism to lock or activate the alarm.
2004
Breguet release a self-winding tourbillon movement.
2006
The rise of silicon and all of its applications in the manufacturing of components. Because it does not react to magnetic fields, nor alter its characteristics as much due to temperature changes, its use in horology increases dramatically.
The faster, less-expensive way to repair any watch. From your home, office or on the go.