Blancpain watch repair and servicing
from £454. Inc postage pack, insurance and VAT.
Repairs by post offer a wide range of services for your Blancpain. We provide expert repair and restoration services covered by a 24-month guarantee. We also provide repair and restoration services for vintage pieces. For example, cases and bracelets can be polished and refurbished to look almost new.
*Prices inc. VAT and postage both ways. No hidden fees. Open a repair ticket for a free no-obligation watch assessment, or talk to a watch repair expert 0800 121 6030 ( 9am-5pm GMT Mon-Fri. ). No credit card required.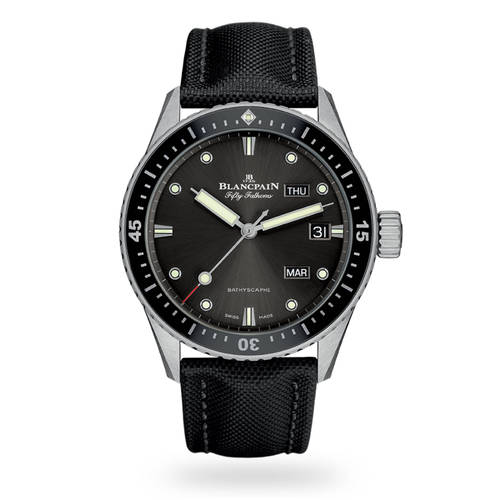 Free, Insured postage
Use our free postage pack for a safe and fast delivery..
12/24 months Guarantee
Enjoy peace of mind with our guarantee on all repairs
Fast turn-around
Our efficient service is faster than your nearest high-street watch shop.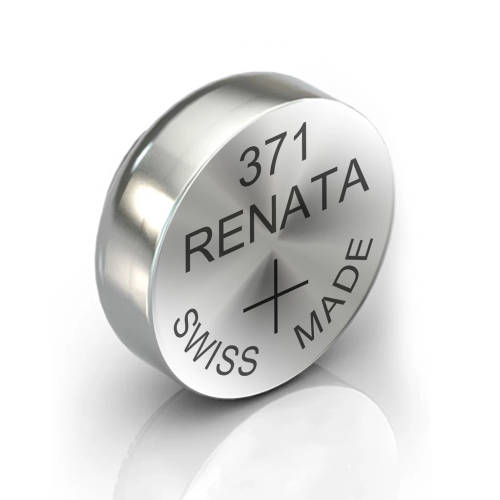 Blancpain watch battery replacement
Blancpain battery died?
Let Repairs by post handle the fuss with our easy to use Blancpain battery replacement postal service. The Blancpain technicians replace batteries for all Blancpain models of ladies and mens wrist-watch.
If you are looking for the nearest local watch battery replacement shop, why not try out easy to use nationwide battery replacement service}.
We use only the best Swiss-made batteries. These are the recommended choice of most Swiss brands.
Your watch is specially resealed to ensure its water-tight gasket meets manufactures ratings and is water resistant again.
During the battery replacement process the Blancpain technician will complete a full inspection of your watch.
Our free inspection ensures your Blancpain watch remains in optimum mechanical and anaesthetic condition, providing peace of mind and extended lifespan for years to come.
It's easy to get started with our online Blancpain battery replacement service. Click the button below and receive your free postal instructions and label.
Blancpain watch repair near me?
Take a walk to your nearest post-office and go direct to the UK's leading Blancpain online watch repair centre.
We've made it safe, fast and FREE to send your Watch to Repairs by post. Just wrap, pack and attach our free Royal Mail postage-paid shipping label. Repairs by post will have your Blancpain watch repair off to a flying start in no-time, and with the peace of mind you're are dealing with Britains leading Blancpain watch repair near me, provider.
It's easy to get started — fill out our watch repair request, and we'll give your watch repair a quick assessment and send you an email with the next steps.
Is my watch insured whilst in transit? (2 min read)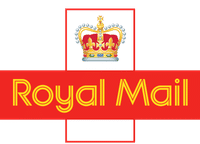 Has your Blancpain watch stopped working, ticking or in need of a service?
If your Blancpain has stopped working or ticking, in need of a service, refurbishment or restoration our expert team can help. We recommended that your Blancpain wristwatch is maintained and looked after professionally to ensure it works for years to come. Repairs by Post offer a fast, professional Blancpain watch repair service by post, from your home, office or on the go. Here are some of the services the Blancpain service centre provides.
Britains #1 Blancpain service centre online for Blancpain repairs and servicing. Can't see the service you need?
*No credit card required. Open a repair ticket for a free no-obligation watch assessment, or talk to a watch repair expert 0800 121 6030 ( 9am-5pm GMT Mon-Fri. )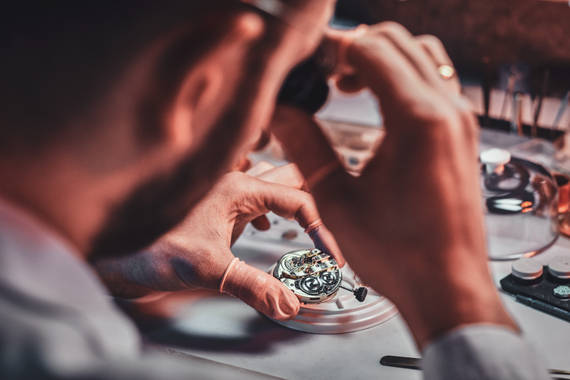 What happens during a Blancpain full service?
Blancpain expert watchmakers service Blancpain quartz and mechanical watches to manufactures standards.
The strap or bracelet of your watch is detached from its case.
The case then opened, and the movement separated. The case is then entirely disassembled.
If we are carrying out a certified manufacture service for luxury brands such as Rolex and Omega the case and bracelet will be re-finished and polished to remove scratches and blemishes. This is carried out by a professional expert polisher.
The inner components are first ultrasonically cleaned then lubricated to minimise friction and wear.
The balance wheel is expertly tested to ensure it's perfectly precise.
The strap undergoes specialist watch cleaning and examination for wear and tear.
Any damaged parts are either refurbished or replaced with genuine or aftermarket equivalent components.
The mechanism is then assembled and reattached to your watch's strap with every seal replaced.
Your timepiece is then finally tested one last time to ensure it's keeping time accurately and to ensure it's still watertight.
All work is convered by a minimum 12 month or 24 month guarantee. Written details available upon request.
Blancpain service and repair costs?
We are unbeaten on price and service for Blancpain servicing and repairs in the UK. As part of our competitive price promise, we will match or beat any written quotation for a like-for-like door-to-door freepost service. Submit an inquiry below to get started.
Quick, affordable watch repairs from the comfort of your home, office, or on-the-go.
Watch Repair Online | FAQ
Open a watch repair request online, tell us about your repair - upload photo's to our UK service centre. Our expert team will examine your online repair request. If your repair is accepted, we notify you the same day with FREE shipping instructions. Still not convinced? Read on.
Did we convince you? We knew you'd see sense.
We're the UK's most-trusted online watch repair service.
We've been providing convenient, affordable watch repair that doesn't compromise on service and quality since 2014, offering a professional repair service with qualified technicians overseeing every repair. In addition, we repair hundreds of brands, which include prestigious names like Rolex, Omega and Cartier. With more than one and a half thousand reviews, we are the UK's most trusted watch repair retailer on the web.
Denise Hill
It's was a fantastic experience. They were very helpful in providing me responses to my questions. Jonathan was my contact and he always kept in touch if l had any queries. My watch was in need of some tender loving care and was 20 years old. When l receive it back , it looked and felt brand new. I could not believe, they did amazing job, thank you.
JSP
Very efficient service! When returned, the watch was in a very nice travel case which I thought was a very nice touch - thank you Jonathan, good customer service! I would certainly use Repairs By Post again.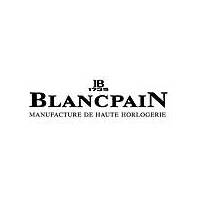 About the Blancpain watch brand
Blancpain describes their timepieces as the tradition of innovation, and these words could not be more exact, for centuries, this luxury brand has been crafting innovative watches. Their skilled horologist is master manufacturers, and the company have consistently designed creative timepieces that hold to their values; authenticity, passion and emotion.
It's worth knowing that BLANCPAIN watches are not sold over the Internet. You will have to contact an authorised retailer to purchase one. They will be pleased to give you further information regarding the prices and models available.
What is the warranty on a Blancpain watch?
When you buy your Blancpain watch, it's covered by a manufactures warranty.
All Blancpain watches come with a 24-month warranty (or 36 months if it was purchased in a Blancpain boutique).
If your Blancpain warranty has expired, Repairs by post can provide an estimate for both watch repairs and servicing. Don't worry, it does not need to break the bank, and you can start for free.
*No credit card required. Open a repair ticket for a free no-obligation watch assessment, or talk to a watch repair expert 0800 121 6030 ( 9am-5pm GMT Mon-Fri. )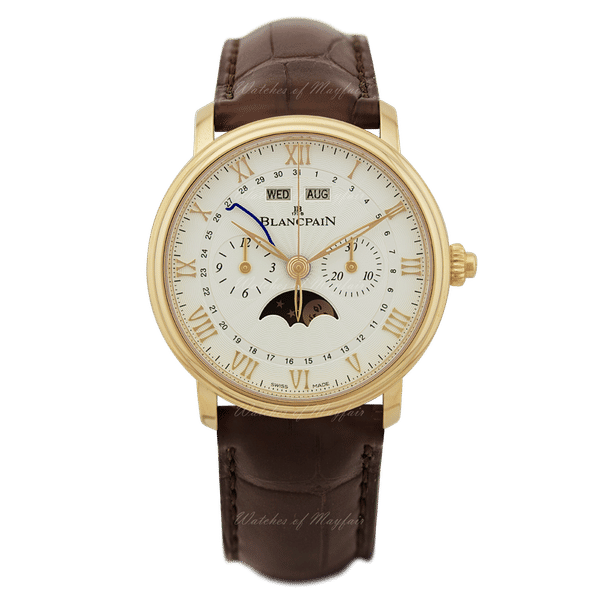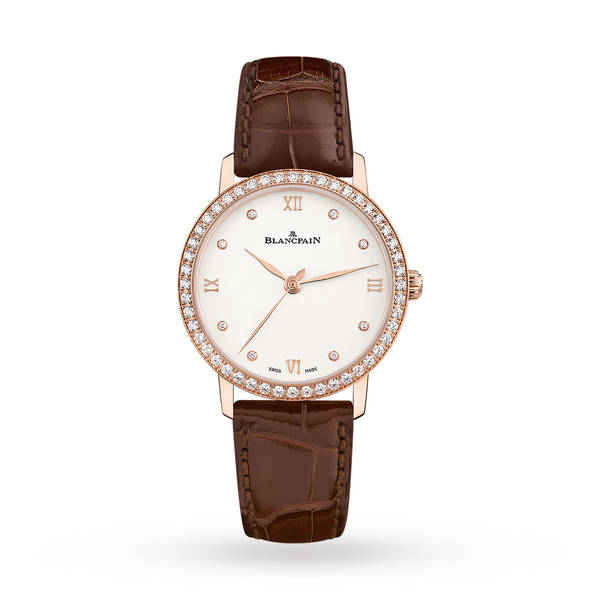 What is the Blancpain watch service interval?
Keep your Blancpain watch in working order periodic servicing according to brand guidelines. These are the recommended service intervals from Blancpain:
12-months water-resistance test.
Full service every 4-5 years.
If your Blancpain requires a service or water test, Repairs by post can help.
*No credit card required. Open a repair ticket for a free no-obligation watch assessment, or talk to a watch repair expert 0800 121 6030 ( 9am-5pm GMT Mon-Fri. )
Blancpain maintenance and care tips
BLANCPAIN WATCH CLEANING
Wearing your Blancpain watch naturally leads to a build-up of natural residue, but this can be remedied through gently cleaning your watch with a clean toothbrush and liquid soap. Failing to do this might lead your steel strap to oxidise and irritate the skin. This method should only be used for Blancpain steel straps.
If your Blancpain has a leather strap, it mustn't get wet. Water damage on leather leads to loss of function and style. Repairs by Post can offer Blancpain watch strap replacement and Blancpain clasp replacement if your strap suffers damage. Repairs by Post also offer Blancpain watch polishing too.
A replacement watch clasp saves you having to replace the entire strap. We use either manufacturer's original parts or equivalents where suitable. We match the clasp to your strap, fit it, and before we return it to you, we will assess your watch to see if any other work is required, such as loose links or scratched glass.
AVOID SHOCKS TO YOUR WRIST
Shocks can cause damage to your watch and reduce its lifecycle. Always remove your watch before undertaking any sporting activity; this includes golf. The vibrations of jolting movements can damage the delicate inner components of your Blancpain watch.
AVOID RAPID TEMPERATURE CHANGES
Leaving your watch open to sudden changes of temperature can lead to damage, when not being worn keep your timepiece in a cool dark place, such as a drawer. Avoid leaving it in direct sunlight at temperatures above 60 degrees cause damage to the mechanism.
AVOID WATER AND DUST DAMAGE
If you Blancpain is coming into contact with water, ensure the crown is fully depressed to limit the chance of water infiltration. Should your Blancpain watch suffer water damage send it to Repairs by Post immediately for Blancpain watch repair?
AVOID CHLORINATED AND SALTWATER
Tap water and dust can cause damage to your Blancpain, but the infiltration of chlorinated or saltwater is especially dangerous. These liquids corrode the delicate intricacies of the mechanism. Always remove your Blancpain watch when around these liquids as a precaution.
*No credit card required. Open a repair ticket for a free no-obligation watch assessment, or talk to a watch repair expert 0800 121 6030 ( 9am-5pm GMT Mon-Fri. )
History of Blancpain watches
Since 1735, Blancpain has been contributing to the development of mechanical watchmaking, while ensuring conserving the traditional skills of its founder. This makes Blancpain the world's oldest watch brand. Every watchmaker generally has his set of self-made tools that he uses throughout his entire career, and we endeavour to upkeep their exacting standards with every Blancpain watch repair we undertake. Repairs by Post are specialists in vintage watch repairs and can restore your antique Blancpain watch.
The 1700S
The Brand was conceived in the early 18th century when Jehan- Jacques Blancpain created a workshop above his house in Bernese Jura, Switzerland.
From the beginning, the Brand was successful and remained so to this day. The heirs of Jehan-Jacque ensured the Brand continued to develop after his passing.
The 1800S
By 1815 Blancpain's great-grandson was the head of the family business, he was modernised production methods, and the once rudimentary workshop was now able to produce watches in numbers. Frederic-Louis Blancpain was the innovator behind replacing the crown wheel mechanism with a cylinder replacement.
The 1850S
During this time industrialisation threatened to take over the watchmaking industry, prices fell dramatically, and many watch workshops were fated to close. Blancpain challenged this threat by building a two-storey factory that could compete with modern American ways. The Brand modernised their top of the range products and managed to be one of the only surviving watch brands in the area. The delicate mechanisms that go into Blancpain watches are what make them so unique; if your watch is not working correctly send it for Blancpain watch servicing.
The 1900S
By the time we reach 1926, Blancpain had partnered with John Harwood and began making automatic watches. Four years later, in 1930, Blancpain had evolved the watches to fit a smaller size, and thus the "Rolls" was created; the world's first-ever ladies' automatic watch.
In the 1930s the Blancpain family ended their management of the Brand after two centuries. The families closest members of staff bought over the business and through law were forced to change the name from Blancpain. The name was changed o Rayville S.A, succ. De Blancpain". Though the name was changed, the identity held fast thanks to the upkeep of the brands manufacturing ethos. One of the buyers, Betty Fiechter, remained the director until 1950, where she and her nephew brought fresh energy to the Brand. Repairs by post offer all types of restoration and servicing for Blancpain watches, this includes Blancpain polishing and Blancpain watch battery replacement.
The 1950S
One of the Brand's greatest successes was the Fifty Fathoms which they created in 195. It was designed for the combat swimmers of the French Navy who needed a watch a superior watch for their underwater activities. To ensure that the case itself would be highly water-resistant, Fiechter elected to incorporate a screw-on case back. To avoid a patent on screw-down crowns, he conceived a double "O-ring" system. The watch also enjoyed automatic winding to prevent the crown being pulled out.
In 1956 Blancpain created the Ladybird timepiece, the smallest round movement of the time. 2016 marks the fifty-year anniversary of this creation. To mark this, the Brand launched a 60-piece limited edition to mark its birthday. Limited edition watches are previous to their owners; why not send your timepiece for Blancpain watch cleaning to revive it?
The 1960S
By the end of the 1950s, the Brand was producing over 10,000 watches per year and meeting this demand; the company had to become part of the SSIH. The Brand joined greats such as Omega and Tissot. Repairs by Post are masters of all watch brands and offer Omega watch repair and Tissot watch repair.
The 1970S
By 1971 the Brand was producing 220,000 watches, though in 1973 the watch industry faced a significant blow as the Quartz crisis hit and the fall of the dollar against the Swiss Franc limited export. On top of this, there was a worldwide recession in 1973, thanks to the oil crisis.
The 1980S
The crisis forced the SSIH to reduce production and sell half of their assets – which included Rayville-Blancpain in 1983. The company was sold to Jean-Claude Biver and continued to trade under the name Blancpain SA.
The selling of the Brand opened a new chapter as until then many of their movements were sold to be used in other Brand's watches. The Brand decided to commit itself to their technology and "grand complication" technology. They reverted to their traditional style and thwarted quartz movements. Blancpain continued to revive mechanical watchmaking and aimed to bring the past to life through these conventional methods. Blancpain makes no quartz watches. However, Repairs by Post offer mechanical to quartz conversion on all other vintage watches.
One of the best examples of their craftsmanship is 1735, a hugely complex complication which encompasses: Minute repetition, Tourbillon, Perpetual date, Moon phase calendar and Flyback chronograph.
Did you know that each Blancpain 1735 watch takes one year to assemble?
The 2000S
Since 2002 Marc A. Hayek has been the Chairman and CEO of the Brand. The Brand continues to innovate and give us world exclusive showcases and patents.
In 2008 Blancpain revived their famous Karrusel complication, a complication over 100 years old. The Brand holds to its motto of bringing innovation to tradition in this example.
The Brand has also revived their Fifty Fathoms collection with a new as has the Villeret and L-evolution collections. Each with the same consistency of brand values of authenticity, passion and emotion.
Quick, affordable watch repairs from the comfort of your home, office, or on-the-go.