Balmain watch repair
from £59. free postage, insurance and VAT.
Join thousands of satisfied customers with our fast, easy and convenient Balmain watch repair service. From a simple battery replacement to a new genuine strap or full-service. Your Balmain timepiece is in good hands with more than 1.5K reviews online, free postage, insurance and a 24-month guarantee.
*Prices inc. VAT and postage both ways. No hidden fees. Open a repair ticket for a free no-obligation watch assessment, or talk to a watch repair expert 0800 121 6030 ( 9am-5pm GMT Mon-Fri. ). No credit card required.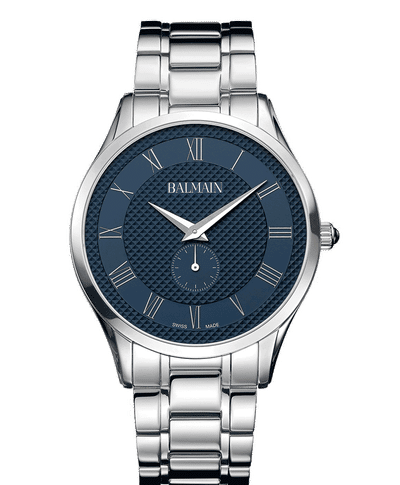 Free, Insured postage
Fully insured to £10K use our free postage pack.
12/24 months Guarantee
Genuine branded parts — unless we tell you.
Fast turn-around
Quicker than your nearest high-street watch shop.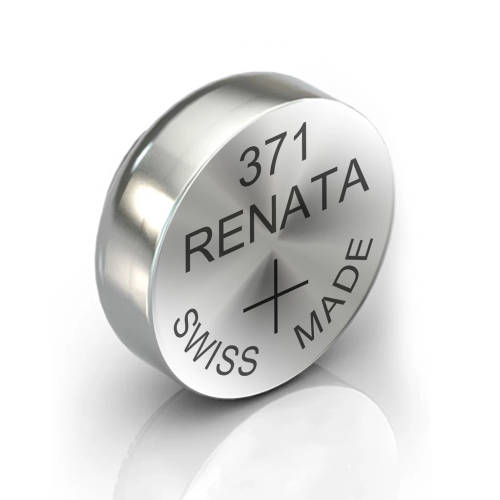 Balmain watch battery replacement
Balmain battery died?
Let Repairs by post handle the fuss with our easy to use Balmain battery replacement postal service. The Balmain technicians replace batteries for all Balmain models of ladies and mens wrist-watch.
If you are looking for the nearest local watch battery replacement shop, why not try out easy to use nationwide battery replacement service}.
We use only the best Swiss-made batteries. These are the recommended choice of most Swiss brands.
Your watch is specially resealed to ensure its water-tight gasket meets manufactures ratings and is water resistant again.
During the battery replacement process the Balmain technician will complete a full inspection of your watch.
Our free inspection ensures your Balmain watch remains in optimum mechanical and anaesthetic condition, providing peace of mind and extended lifespan for years to come.
It's easy to get started with our online Balmain battery replacement service. Click the button below and receive your free postal instructions and label.
Balmain watch repair near me?
Take a walk to your nearest post-office and go direct to the UK's leading Balmain online watch repair centre.
We've made it safe, fast and FREE to send your Watch to Repairs by post. Just wrap, pack and attach our free Royal Mail postage-paid shipping label. Repairs by post will have your Balmain watch repair off to a flying start in no-time, and with the peace of mind you're are dealing with Britains leading Balmain watch repair near me, provider.
It's easy to get started — fill out our watch repair request, and we'll give your watch repair a quick assessment and send you an email with the next steps.
Is my watch insured whilst in transit? (2 min read)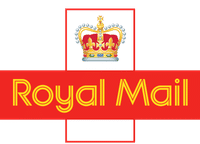 Has your Balmain watch stopped working, ticking or in need of a service?
If your Balmain has stopped working or ticking, in need of a service, refurbishment or restoration our expert team can help. We recommended that your Balmain wristwatch is maintained and looked after professionally to ensure it works for years to come. Repairs by Post offer a fast, professional Balmain watch repair service by post, from your home, office or on the go. Here are some of the services the Balmain service centre provides.
Britains #1 Balmain service centre online for Balmain repairs and servicing. Can't see the service you need?
*No credit card required. Open a repair ticket for a free no-obligation watch assessment, or talk to a watch repair expert 0800 121 6030 ( 9am-5pm GMT Mon-Fri. )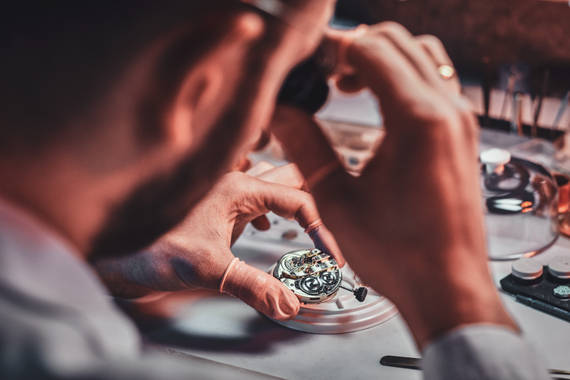 What happens during a Balmain full service?
Balmain expert watchmakers service Balmain quartz and mechanical watches to manufactures standards.
The strap or bracelet of your watch is detached from its case.
The case then opened, and the movement separated. The case is then entirely disassembled.
If we are carrying out a certified manufacture service for luxury brands such as Rolex and Omega the case and bracelet will be re-finished and polished to remove scratches and blemishes. This is carried out by a professional expert polisher.
The inner components are first ultrasonically cleaned then lubricated to minimise friction and wear.
The balance wheel is expertly tested to ensure it's perfectly precise.
The strap undergoes specialist watch cleaning and examination for wear and tear.
Any damaged parts are either refurbished or replaced with genuine or aftermarket equivalent components.
The mechanism is then assembled and reattached to your watch's strap with every seal replaced.
Your timepiece is then finally tested one last time to ensure it's keeping time accurately and to ensure it's still watertight.
All work is convered by a minimum 12 month or 24 month guarantee. Written details available upon request.
Balmain service and repair costs?
We are unbeaten on price and service for Balmain servicing and repairs in the UK. As part of our competitive price promise, we will match or beat any written quotation for a like-for-like door-to-door freepost service. Submit an inquiry below to get started.
The faster, less-expensive way to repair any watch. From your home, office or on the go.
Watch Repair Online | FAQ
Open a watch repair request online, tell us about your repair - upload photo's to our UK service centre. Our expert team will examine your online repair request. If your repair is accepted, we notify you the same day with FREE shipping instructions. Still not convinced? Read on.
Did we convince you? We knew you'd see sense.
We're the UK's most-trusted online watch repair service.
We've been providing convenient, affordable watch repair that doesn't compromise on service and quality since 2014, offering a professional repair service with qualified technicians overseeing every repair. In addition, we repair hundreds of brands, which include prestigious names like Rolex, Omega and Cartier. With more than one and a half thousand reviews, we are the UK's most trusted watch repair retailer on the web.
Yael Rotbard
I needed a new strap for my Balmain Arabesque watch.I def recommend using this service, I had a very good experience after having gone to several local shops and being unable to find the correct strap.
Stephen Russell
Excellent service of Balmain watch and very helpful.

About the Balmain watch brand
Today Balmain is one of the most influential designer brands in the world. With celebrity alumni including Kim Kardashian and Kanye West, the brand's rich history and impact date back much further than 2016.
Founded by Pierre Balmain, he dressed some outstanding figures of Parisian haute couture. Pierre has dressed historical icons and has left his mark on queens, princesses, movie stars and well-known names in the theatre.
Pierre's dream was to express his art in fashion giving the world a taste "Luxury à la Française ". Balmain still to this day is inspired by art and design. This tradition stems from its founder's passion for the elaborate styles of the art world.
Pierre was inspired mainly by Arab and Mandarin art in particular. Both of these cultures use oversized, stylised and realistic images of flowers and plants.
When Balmain was given the delicate task of creating and developing Balmain Watches in 1987, the timepieces had to reflect the prestigious Balmain name — capturing the detail which goes into every piece of fashion.
Now in 2016, collection after collection, Balmain create watches which has the dials with the arabesque motif that traditionally have always been at the heart of Montres Pierre Balmain's creations. The brand has stayed loyal by maintaining "his original inspiration, the arabesque motif and the sense of elegance".
Balmain's watch production isn't set to stop as they are continually creating new pieces which make use of bold shapes and design while maintaining first-class watchmaking technology. If you are looking to have your Balmain Watch Repair, we could have it sent back to you in a matter of a week, contact a member of our team today for more information.
In December 1995, the Swatch Group acquired the exclusive rights to manufacture, market and distribute Balmain's throughout the entire world. Based at Saint-Imier deep in the Swiss Jura, the business celebrated its tenth anniversary in 1997 with, a globally acclaimed collection that remains a leading model in the Balmain collection.
One of the brand's most recognisable features is their world-famous Balmain dial; the stunning design was inspired by the extravagant embroidery that embellishes the haute couture dresses of its creator.
Still, to this day, the world of fashion draws its inspiration from Balmain's designs, and each Balmain watch holds a history and significance all of its own.
What is the warranty on a Balmain watch?
When you buy your Balmain watch, it's covered by a manufactures warranty.
Your Balmain watch is warranted by Balmain Swiss Watches® for a period of twenty-four (24) months from the date of purchase.
If your Balmain warranty has expired, Repairs by post can provide an estimate for both watch repairs and servicing. Don't worry, it does not need to break the bank, and you can start for free.
*No credit card required. Open a repair ticket for a free no-obligation watch assessment, or talk to a watch repair expert 0800 121 6030 ( 9am-5pm GMT Mon-Fri. )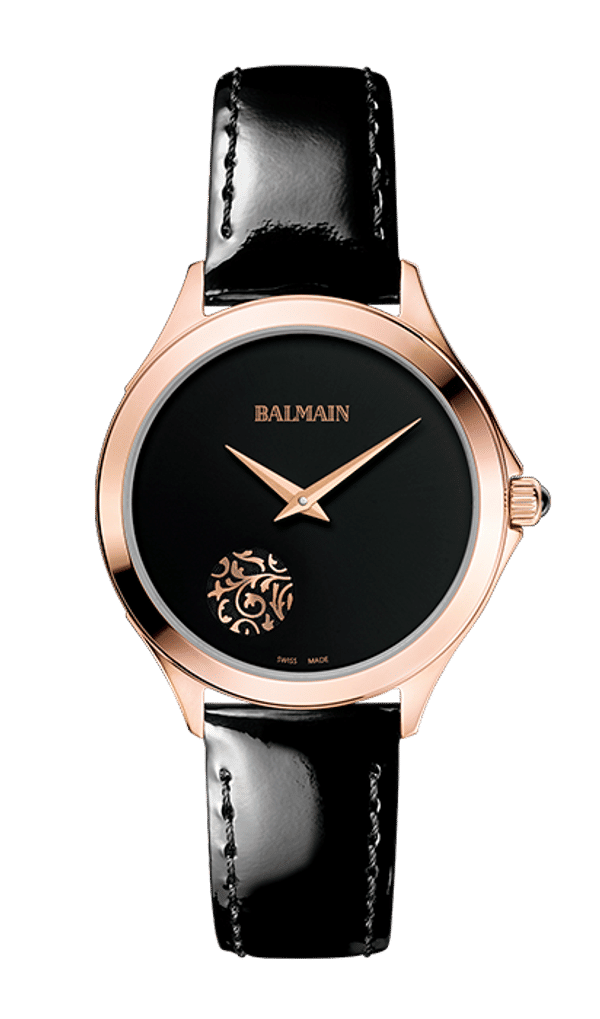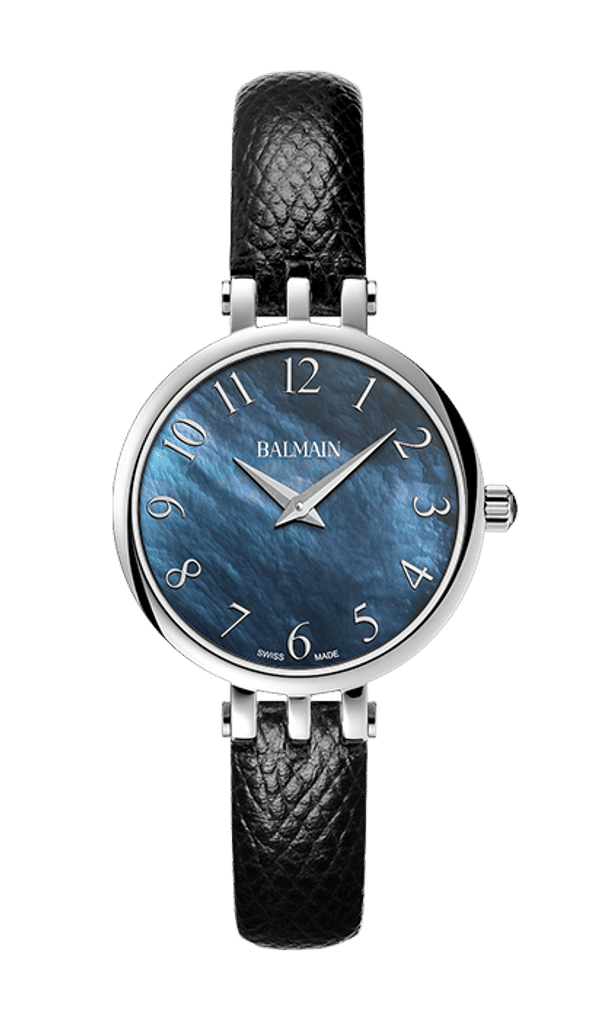 What is the Balmain watch service interval?
Keep your Balmain watch in working order periodic servicing according to brand guidelines. These are the recommended service intervals from Balmain:
12-months water-resistance test.
Full service every 2-4 years.
If your Balmain requires a service or water test, Repairs by post can help.
*No credit card required. Open a repair ticket for a free no-obligation watch assessment, or talk to a watch repair expert 0800 121 6030 ( 9am-5pm GMT Mon-Fri. )
Balmain maintenance and care tips
BALMAIN SERVICE AND BATTERY LIFE
The general battery life of a Balmain watch is between two and five years, and this is the average for most watch brands.
Keep in mind; this is variable depending on the type of watch and the amount of energy required by its various functions. It is always advised to send your watch away for a Balmain Service.
BALMAIN WATCH SERVICING: CLEANING A BALMAIN WATCH
Whether your Balmain timepiece is made of stainless steel or yellow or white 18-carat gold, all Balmain models are made with the same high-quality standards. This watch brand has art for its attention to detail. Each piece is equal with elegance and refinement and meets the quality and aesthetic demanded by luxury wristwear owners.
If you are cleaning any watch, care should be taken. It is advised that a timepiece is cleaned using a toothbrush. A Balmain watch should always be cleaned after contact with seawater. In this case, you should always rinse your Balmain watch with fresh water.
MECHANICAL WATCHES WITH MANUAL WINDING
If your mechanical watches have manual winding – it may need to be wound daily. This process will give your watch enough sufficient power to function properly. If you are manually winding your watch, you must do this by turning the crown clockwise as far as it will go. This must be done gently. Therefore it is advised not to force it when it reaches this point. By putting too much pressure on your timepiece, you may be damaging the movement. At Repairs By Post, we provide Balmain watch repairs which will have your watch back up and running in no time at all.
BALMAIN WATCH REPAIR FOR IMPACT DAMAGE
It is always advised that you are cautious when exposing your watch to extreme temperatures. This is because watches can be sensitive to thermal impacts.  It is advised that when wearing your Balmain, try to avoid exposing your watch to extreme temperatures that are above 60°C or below 0°C.
A few examples of a sudden change in temperature, which may make your watch vulnerable is exposure in a sauna or diving into cold water after being in a climate which has a hot temperature. This type of exposure could damage the movement of your watch.
Make sure that you have your watch sent away for a service if it undergoes violent impact. Repairs by Post recommend that your Balmain watch is checked by a member of our watch specialist team.
WATER RESISTANCE FOR BALMAIN WATCHES
Remember, that water resistance is added to protect your watch. However, it can wear over time. Make sure that your watch is safe in the water; therefore, DO NOT use the watch's pushers while you are still emerged in water.
If you watch is certified as water-resistant, to avoid water penetration that could result in a break in the mechanics of your watch it is essential that you do not use pushers when the watch is in contact with water.
There is one exception to this rule: If you own the Balmain Sea-Touch model, it will not be affected by this recommendation. This model is specifically designed to be used underwater.
TEMPERATURE
It's essential you do not expose your BALMAIN watch to sudden temperature changes. When your watch isn't being worn, store it in a cool dark place such as a drawer. Do not expose your BALMAIN to temperatures that exceed 60 degrees Celsius, or below 10 degrees Celsius as these can damage the workings of the watch. Should your watch suffer extreme temperature exposure; send it for professional watch repair.
*No credit card required. Open a repair ticket for a free no-obligation watch assessment, or talk to a watch repair expert 0800 121 6030 ( 9am-5pm GMT Mon-Fri. )
History of Balmain watches
Balmain watches have been made at Saint-Imier in the Bernese Jura in Switzerland right in the middle of what is known as "the watch valley". This is a part of the world where the residents have watchmaking installed in their blood for generations.
Today Balmain's offices and workshops are at the very bottom of Mont Chasseral, in a beautiful, inspiring setting.
1981
When a Bergdorf Goodman executive spotted Michael Kors' designs in a boutique in New York City this was the start of the brand's big break in retail. Kors then formed his namesake brand the "Michael Kors Collection".
1945
The designer opens his workshop in Paris.
1984
Pierre Balmain Ltd. receives the prestigious Golden Thimble trophy.
1987
The Swatch Group LTD acquires an exclusive license for production and marketing rights for Balmain Watches.
1995
The Swatch Group LTD buys the Pierre Balmain brand for watches products worldwide.
1997
A celebration of 10 Years Pierre Balmain Watches, the launching of a limited edition of a Platinium Collection called ELYSEES 64-83.
1998
Introduction of the "Chronology Collection" and the first smallest chrono-movement is produced in series.
2000
Introduction of an exclusive mirror watch.
2005
Beginning of the partnership with Miss Suisse Organisation. Lauriane Gilliéron is elected Miss Switzerland, and the model "Arcade Chronolady" is created for this 1st edition.
The faster, less-expensive way to repair any watch. From your home, office or on the go.